Things Fall Apart Chinua Achebe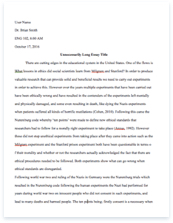 The whole doc is available only for registered users
Pages: 4
Word count: 814
Category: Life
A limited time offer! Get a custom sample essay written according to your requirements urgent 3h delivery guaranteed
Order Now
The book called Things Fall Apart written by Chinua Achebe is focused on some would say a brave and tough man. Chinua Achebe shows the qualities that a human can be a part of, especially men and how they are "supposed" to be like in the Igbo culture. Human kind says that the relationships between sons and fathers is a top priority. Meanwhile to Okonkwo, the main character, relationship with her father Unoka is not top priority with his son, Nwoye.
Throughout the novel, Okonkwo doesn't acknowledge his son Nwoye as much as others in present time do. The two do not have a good relationship. Okonkwo and Nwoye's relationship is distant and it is clear that Okonkwo is disappointed in his son most of the time. "But there was a young lad who had been captivated. His name was Nwoye, Okonkwo's first son.The hymn about brothers who sat in the darkness and in fear seemed to answer a vague and persistent question that haunted his young soul. He felt a relief within as the hymn poured into his parched soul. Nwoye's callow mind was greatly puzzled." This passage tells that Nwoye can be seen that many family members of his and the other members of the village are different from each other.
After Okonkwo finds out that his son wants to be involved in a new religion, he isn't very proud. Okonkwo does as much in his power and try to prevent Nwoye from making this decision. Nwoye struggles in his father's shadow of the power, and success he with holds. Okonkwo always thinks so much more and expects so much from Nwoye than who he truly is. In the beginning of the novel, Okonkwo's relationship with his son wasn't that great. Toward the end of the novel, Nwoye ran away from his family because of all the things that were going on in his life, this concludes everything happening with his father. This novel can be related to any family, even though it was written in a different time era and place.
Ezinma is Okonkwo's eldest daughter and Ekwefi's only child. The girl has a very close relationship with her mother, she is also Okonkwo's favorite child of his. Okonkwo wishes that Ezinma was a boy, from Okonkwo's own view, this shows how much he loves her if you look at it in a good way. She grows up with more advantages and is loved than most people in the village. The narrator of this novel suggests that a girl in this culture does the tasks of a boy. However, Okonkwo seems to enjoy her offense of prescribed gender boundaries. Surprisingly, it's Nwoye, who is known to be the more timid boy in the family, he openly makes a his own decision of choosing a nontraditional life, on another hand, Ezinma seems to quickly escalate and become more similar to her father with following a more traditional pathway.
Okonkwo and his father, Unoka have a completely different kind of relationship. The relationship between is very drawn in which Okonkwo grows up strongly disliking his father and consciously loves the opposites of them both. Unoka is viewed as a poor, and lazy man who never planned for his own future, although he is very respected in the village versus Okonkwo who isn't much respected, but he is more liked in the village. Okonkwo would do anything in his power to make everyone know he is not like his father, that he is strong and brave, not weak. The beating Okonkwo does is done to help prevent Nwoye from becoming like Unoka. Okonkwo worries about his son will be exactly like Unoka and afraid that Nwoye will become as a weak man, which is not good to be seen as a man in the Igbo culture. A man in this particular culture "needs" to be shown as a brave, strong, and a hardworking man. Okonkwo doesn't believe in a man to have emotions and feelings, Nwoye holds emotions which is not okay to his father. The father and son relationship that exists between Okonkwo and Unoka is impossible. He does not look up to his father in any way and doesn't ever want to as long as he is alive. In the eyes of Okonkwo, Unoka failed at being a father to him, and Nwoye failed at being a son.
In conclusion, family problems can affect everyone and this story can show the reader how certain problems can be dealt with. In present day the bonding relationships between a father and a son are much more powerful and loving than as they were represented in Things Fall Apart by Chinua Achebe. Throughout the chapters of this novel, it is easily pointed out how the characters change emotionally, physically, mentally, and spiritually. Nwoye and Okonkwo had a strange and complicated relationship, which in turn, contributed to Nwoye's conversion to christianity.
Related Topics