The Walk of Two Worlds: Self-Esteem of Female Domestic Workers in Cape Town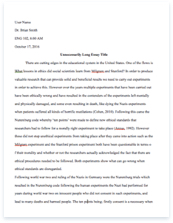 The whole doc is available only for registered users
A limited time offer! Get a custom sample essay written according to your requirements urgent 3h delivery guaranteed
Order Now
"They are the force behind a number of households in South Africa – the domestic worker" (Gama, & Willemse, 2014). There are an estimated 1 to 1.5 million domestic workers in the country (Africa, 2018). In South Africa but more specifically Cape Town, a female domestic worker is employed in a private household and her duties could involve a variety of household activities such as cooking, cleaning, nanny services, elderly care, caring for the sick and or disabled. (Africa, 2018). This is the view taken in the "Unemployment Insurance Contributions Act, 2002 (Act No. 4 of 2002)" (Africa, 2018). South Africa is famous for its "townships' and or "informal settlements" (Ladd, 2018). These areas were a creation of the apartheid system (Ladd, 2018). Many female domestic workers face a long journey from their place of employment to their homes in the townships of Cape Town. This is due to domestic workers generally working in more privileged areas. Upon reflection of the journey these women take to get home, one could notice that it is a journey from one world to another.
One could postulate that the township (where domestic workers live) and the suburban areas of Cape Town (where the employers live) are two different worlds. This is highlighted by the difference in culture (Western and African), social norms, beliefs, nationality, socio-economic status, language and education. Domestic workers are functioning in two social systems or structures at once. With this in mind, one could inquire how the self-esteem of these women is affected or impacted by this journey of two worlds. Moreover, how is the self-esteem of female domestic workers impacted by living and working in these two different societal structures.
Self-esteem is in its nature a form of self-evaluation, that has profound effects on an individual's cognitive process, emotions, desires, values, and goals (Branden, 2001). This form of self-evaluation is the single most significant key to understanding individual behaviour (Branden, 2001). To truly understand an individual psychologically, one needs to understand the nature and degree of their self-esteem, and more importantly the regulations by which they judge themselves (Branden, 2001). The main aim of this research study is to investigate, and gain insight into these self-evaluating process of female domestic workers in Cape Town. Another aim of this research study, is to gain a greater understanding of self-esteem from an African perspective.
There are significant factors that need to be theoretically discussed to give clarity to the research and the understanding of self-esteem. These are conceptual factors and or differences in the viewpoint of self-esteem from a Western perspective and an African perspective. Moreover, with a focus on how it is developed or affected in both cultures. Despite research being conducted on the topic of domestic workers' in South Africa, there is a profound lack of research into the impact on self-esteem. This research study, seeks to add current information to the existing research, in the hope that this will allow for more clarity around the important conversation of self-esteem and domestic workers.
Due to the racial inequality that cannot be avoided in the historical background of South Africa, it is necessary to provide the historical context that has affected the creation of domestic work and the daily lives of these women functioning in a post-apartheid, South Africa. South Africa is a young democracy and is presently still dealing with the consequences of the apartheid system. This is evident in the great differences in social class, race and education. To understand and gain insight into the lived experience of these women, it is of the outmost importance to have a holistic, historical and contextual view of the social structure they function in. This will be provided and through the formation of case studies, the researcher will provide a holistic insight into the effect on the self-esteem of a female domestic worker.
Related Topics