The Tragedy in the Novel "Snows of Kilimanjaro" by Ernest Hemingway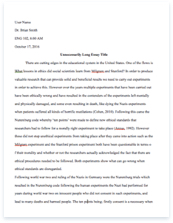 The whole doc is available only for registered users
A limited time offer! Get a custom sample essay written according to your requirements urgent 3h delivery guaranteed
Order Now
Written by Ernest Hemingway in 1936, The Snows of Kilimanjaro is a short story which fits the description of the tragedy genre of writing. The short story uses a limited third-person narrator point of view. The narrator pays particular attention on the perspective of Harry, a character of a dying man (University of Virginia, p.1). Harry's state of mind oscillates between regretful and dreamlike flashback, and a clearheaded conversation.
The story opens with an epigraph description of stature of Mt. Kilimanjaro. The mountain is regarded as God's house in Africa (University of Virginia, p.1). The epigraph further details a local native legend of the mysterious presence of a frozen leopard carcass close to the summit of the mountain. These events hint at Harry's impeding death in Africa. Harry is and visitor from America whose right leg suffers from gangrene. Harry is particularly infuriated at the realization of his looming death after a long-standing obsession about it. His inability to publish the stories he has saved makes him apathetic (University of Virginia, p.1).
Authors use imagery to present potential thematic concerns in their literary works. Such imagery draws inspiration from nature (Clark, p.1). For this reason, Hemingway finds the natural landscape of East Africa an inspiring source of nature imagery for his short story which he associates with rebirth and death. Hyenas and vultures are the primary animals that the author uses to symbolize the cycle of death and rebirth and the campsite (University of Virginia, p.1). Helen and Harry go on an animal shooting safari only for nature's indifference to cause Harry's death through his inaction. Nature images like the mountain peak and the snow serve to magnify the majesty capacity of nature when they recur in Harry's mind. The frozen carcass, for instance, is a justification of Harry's desire for immortality which can only be found the majestic summit of Kilimanjaro. In the fourth sequence of memory, Harry is reminded of the mountain's peak in evening light (University of Virginia, p.1). There appears to be heavy green and silvered grey ranch colors with a seductive and rich feel. There is the indication of the inseparable coexistence of nature and death through the presentation of temperature and its freezing activity on the snow to indicate the harshness of nature.
There is contrast of the relative peace, restlessness, and painlessness associated with Harry's death with the excruciating pain and violence of the grenade injury on Williamson in the fifth memory sequence. Harry's proclamation of the marvelous element of the painless gangrene to his Helen, his mind is fixated on the disappearance of earthly sensations including pain when death knocks (University of Virginia, p.1). Another situational irony twist brings forth scenery of a graphic-laden war which presents humane moments. Harry recollects an instance of compassion when he hands his morphine tablets to Williamson. Harry derives a feeling of redemption by putting the needs of Williamson over his own; similarly, Harry puts Helen's needs over his by not revealing that he had never loved her. There are literal valleys and peaks in the recollections of Harry (University of Virginia, p.1). This perhaps serve to justify the highs and lows of the plot of the story. Every plot goes through a crisis with an introduction, rising action, climax, falling action, and its subsequent resolution. In the story, the introduction entails Harry's infection with gangrene following a scratch on his right leg (University of Virginia, p.1). The rising action is enhanced by the fight between Helen and Harry back the campsite. Helen goes out to hunt game, a gazelle, where she and Harry reconcile. The climax is marked by Harry dream in which he ascends Mt. Kilimanjaro (University of Virginia, p.1). The falling action entails Harry's death in their tent, while the resolution is marked by Helen's discovery of Harry's body (University of Virginia, p.1).
To understand the intended message by the author in writing this story, a critique of the characters in necessary. Harry is presented as a cynical, practical, and nonchalant character through his attitude toward his prevailing health condition. He treats Helen rudely and drinks alcohol even when his health is clearly failing (University of Virginia, p.1). However, progression of the plot reveals a reflective and regretful character in Harry. He wishes he had compiled more stories on his life, and cannot bear the guilt of a failed writer. The war experiences he had undergone influence him greatly in a similar manner as does his life in Paris where he encountered expatriates and travelers (University of Virginia, p.1). Helen, on the other hand, is a kind and generous woman who becomes distraught as her husband's illness progresses and his continued causal rudeness to her. Even though her vast wealth provides a certain level of ease, she undergoes significant personal loss following the early death of her husband after their marriage. Equally, Helen loses her child in a plane and decides to marry Harry as the beginning to a new life (University of Virginia, p.1).
The author writes the short story to detail the life of Harry and Helen, but particularly wishes to communicate the theme of postwar loss and trauma. For instance, there is a lot of struggle among the post-WWI generation to derive the meaning of life especially after the ordeals they witnessed in the form of chaos and horrors of conflict (Javier, Prolo, & Neagos, p.503). Harry has clear memories of the war (University of Virginia, p.1). The memories are impression and image-based as well as lyrical. He harbors the most horrific memories and never gets to write or talk about them. Among these memories, the bombing officer's death holds center stage. Just as Harry is defeated by regret and boredom, Williamson could not withstand pain (University of Virginia, p.1). Harry has vivid flashbacks of places and people he lost. These people are both close and distant, such as the ranch chore boy and stranger Armenian woman, or the familiar ones like Williamson and his grandfather (University of Virginia, p.1). Harry has the habit of driving away close people like Helen and his former lovers, and feels empty for his deleterious stance toward everything. Helen's life is also defined through the loss of loved ones. The story is an ultimate work of art which emphasizes loss and trauma's inevitability in life (University of Virginia, p.1).
The author also covers the theme of memory and legacy. While Harry's memories are autobiographical, they largely represent the greater WWI story in Italy and Australia in the form of the horrific war encounters and the soldiers' mundane lives (University of Virginia, p.1). Through the memories, the reader gains insight into the state of the postwar Paris society. The memories also suggest the nature's indifference and healing power. Even though living in regret and boredom, the memories highlight his gratitude and reflection (University of Virginia, p.1). It is commonplace for physical places to be associated with trauma through collective and individual memory. This aspect is tackled by Hemingway through the presentation of Harry's remembrance of postwar hunting and skiing encounters with Hans, a former Kaiser Jagers, an Austro-Hungarian defense force. Harry is reminded of their conversations on battles during which Harry reflects of the reality of skiing with the Australians he once killed (University of Virginia, p.1). Harry has calming skiing encounters in Austria. However, the legacy of conflict and the perception of himself as a murderer are overbearing. Through collective memory, Harry recollects of Paris postwar citizens as Communard descendants and cannot forget the injustice their ancestors went through courtesy of soldiers (University of Virginia, p.1). Similarly, there are memories of dramatic encounters where he had the opportunity to bring things around for the sake of others including the ranch chore boy. However, Harry opts to live with his life choices. Consequently, he ignores the need to disinfect the scratch on his leg and has to die of gangrene (University of Virginia, p.1). The short story becomes effective in the exploration of the fact that life is laden with moments with the potential to change the wave of the future, and emphasizes that such moments matter in writing the story of one's life.
The last aspect analyzed herein is the theme of responsibility. As Harry recalls, writing is the ultimate way of memorizing encounters, places, or people. Failure to document memories implies that the memories will be permanently lost upon the writer's death (Condé, p.698). Any uncaptured memory is subsequently lost. Even though he has had pleasant times with Helen, such pleasure has cost him the achievement of his career objectives as a writer (University of Virginia, p.1). Harry is in dilemma regarding the practice and ethics of writing. A common question is whether, as a writer, one ought to capture events in writing or correctly recount the events (Condé, p.697). He also seeks to know which stories should be told, and what his obligation to himself and his audience are. However, it is evident what his laxity and lack of authorial obligation have done to his career (University of Virginia, p.1). The Snows of Kilimanjaro thus becomes an effective reminder of the need for standing up to one's responsibility and obligation in life.
Related Topics