The strategic role of Supply chain management in manufacturing industry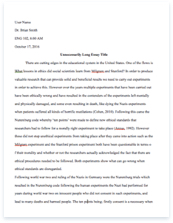 The whole doc is available only for registered users
A limited time offer! Get a custom sample essay written according to your requirements urgent 3h delivery guaranteed
Order Now
I Introduction
As a manufacturing company in UK, we spend over 50 % of our sales on purchases. Because such a high percentage of an organization's costs are determined by purchasing, relationships with suppliers are increasingly integrated and long-term. Joint efforts that improve innovation, speed design, and reduce costs are common. Such efforts can dramatically improve both partners' competitiveness. Consequently, a discipline known as supply-chain management has developed.
My presentation in the form of a report will cover the following topics regarding the function of Supply Chain Management: The Strategic Role that can be associated with this function and an analysis of what is involved in the successful implementation of this role. An outline of how can SCM meet globalisation challenges.
II The definition of SCM
1.What is supply chain?
A supply chain as a whole can be viewed as the flow of water in a river: organizations located closer to the original source of supply are described as being 'upstream', while those located closer to the end customer are 'downstream'. The flow of the whole river is being concerned. In other words, supply chain is a network, which for tangible goods covers purchasing of raw materials, manufacturing, assembly and distribution of finished goods to the client.
In manufacturing, just like our company, the supply chain is the linkage for the physical movement of all materials from suppliers, through transformation, and then as finished goods for the customers.
2.What is SCM
Supply-chain management is one of the hot topics in business today. The idea is to apply a total systems approach to managing the entire flow of information, materials, and services from raw-materials suppliers through factories and warehouses to the end customers. The focus is on those core activities that a business must operate each day to meet demand.
3 The function of supply chain management
Ć Contribute to the formulation, communication and implementation of policies, strategies and plans.
Ć Contribute to the establishment and improvement of purchasing related systems.
Ć Establish and maintain a database of purchasing and stores information.
Ć Establish and develop source of supply.
Ć Acquire supplies.
Ć Provide goods and materials to internal and external customers through storage, movement, distribution and transport.
Ć Monitor and control the purchasing, supply, storage, distribution and transport chain
Ć Contribute to effective working.
III.Strategic role of SCM
The supply process acts as the bridge between core competencies and markets. The ability to manage this process along with the strategic core is crucial to market success. There is a need to contemplate the scope of strategic thinking and action at two sections. The first is the strategic role of SCM, and the second is the benefit achieved from SCM.
1. The strategic role of SCM
Supply chain management is described as the integrated management of business links, of information flows and of people. Attention is given to the whole chain from raw material supply, manufacture, assembly and distribution to the end customer. For manufacturers, operations are the heart of the supply process, and supply is not the sole criterion of competitive advantage, but it performs a crucial role in support of other strategies. Investments and longer-term developments in manufacturing are examined in relation to changes in business strategy.
The second major trend facing organizations is the demand for ever-greater levels of responsiveness and shorter defined cycle times for deliveries of high-quality goods and services.
All functions have a part to play in the development of strategy and manufacturing should be involved as well. Manufacturing is seen as a strategic resource and development of capabilities is important. This may open new market opportunities. As a result, in manufacturing companies, SCM seeks to play one of two distinct roles:
a)To establish competitive advantage through unique logistic performance
b) To achieve higher efficiency through cost leadership
Supply chain management becomes even more important for manufacturing companies, when they are competing in the markets where are sensitive to logistics cost or performance. And the management must balance supply chain effectiveness (the quality of the products) against efficiency (low cost).
Another important trend in supply chain management is the recovery, recycling, or reuse of products from the end user after they have reached the end of their useful life. Organizations are now extending their distribution channels beyond the end customer to include the acceptance and 'disassembly' of final products for reuse in new products.
2. Benefits achieved from strategic SCM
An early benefit of supply chain improvement efforts included project work by teams that reduced purchasing costs, inventories, logistical costs, and freight costs. As the focus is placed on specific supply chain projects such as mainly clerical, order-pacing activities and in which personnel tend to adopt only a short-term, hand-to-mouth approach, merely reacting to contingencies as they arise.
Supply chain objectives are usually described by two opposing goals: satisfying customers (effectiveness) and achieving the highest possible efficiency, and the way in which balance is achieved is the fundamental benefit of supply chain strategy.
Supply chain effectiveness indicates how well it is oriented to the customer. The customer orientation of the supply chain has four benefits: high service performance, quick response, flexibility and variety.
The benefit of SCM for manufacturers is the quick change in supply chain and introduce new products to meet the turbulent conditions of the market. Inventory becomes obsolete. In the long run, there seems to be general support for the view that in rapid changing world markets, product innovation is an essential ingredient in the capability of firms to sustain a competitive advantage. Linkage with suppliers and the relationships that are forged with them can help to stimulate technological changes that can benefit both parties. The alternative is to emphasize flexibility and time-based cycle. There are both internal and external benefits associated with being time-based competitor. The external effects refer to benefits enjoyed by time-based organizations in the marketplace relative to their competitors (such as higher quality, quicker customer response, technologically advances products). The internal benefits are found within and between the different functional areas in the firm (including simplified organizations, shorter planning loops, increased responsiveness, better communication, coordination and cooperation between functions).
These capabilities become even more important when considered on a global scale. To survive, organizations today must increase market share on a global basis. To meet this challenge, managers are seeking ways to rapidly expand their global logistics and distribution networks, in order to ship products to the customers who demand them, in a dynamic and rapidly changing set of market channels.
IV Implementing supply chain management strategies
The primary purpose in establishing supply chains is to minimize the flow of raw materials and finished products at every point in the pipeline in order to enhance productivity and cost savings (Cohen, 1996; Cooper and Ellram, 1993). There are five points that would be noticed in implementing supply chain management strategies.
1. Establish supplier relationships
It is important to establish strategic partnerships with suppliers for a successful supply chain. Corporations have started to limit the number of suppliers they do business with by implementing vendor review programs. These programs strive to find suppliers with operational excellence so the customer can determine which supplier is serving it better. The ability to have a closer customer/supplier relationship is very important because these suppliers are easier to work with.
With the evolution toward a sole supplier relationship, firms need full disclosure of information such as financial performance, gain-sharing strategies, and plans for jointly designed work. They may establish a comparable culture and also implement compatible forecasting and information technology systems. This is because their suppliers must be able to link electronically into the customer's system to obtain shipping details, production schedules and any other needed information (Copacino, 1996; Coyle et al., 1996; Keller, 1995).
2.Manage inventory investment in the chain
Each constituent of the supply chain desires to hold no more than its fair share of inventory. For instance, the distributor desires fewer inventories and would like to see inventory held by the manufacturer. As a result, the concept of vendor-managed inventory has become a trend in inventory management. This system allows the inventory to be pushed back to the vendor and as a result lowers the investment and risk for the other chain members (Donovan, 1997; Mayer, 1996).
As product life cycles are shortening, lower inventory investment in the chain has become important. Cycle times are being reduced as a result of the quick response inventory system. The quick response system improves customer service because the customer gets the right amount of product, when and where it is needed. Quick response also serves to increase manufacturing inventory turns.
3.Build a competitive advantage for the channel
Achieving and maintaining competitive advantage in an industry is not an easy undertaking for a firm. Many competitive pressures force a firm to remain efficient. Supply chain management is seen by some as a competitive advantage for firms that employ the resources to implement the process. It also serves to increase the clout in the channel because these firms are recognized as leading edge and are treated with respect.
Attaining competitive advantage in the channel comes with top management support for decreased costs, waste management, and enhanced profits. Many firms want to push costs back to their supplier and take labor costs out of the system. These cost reducing tactics tend to increase the competitive efficiency of the entire supply chain.
Firms have become more market channel focused. They are observing how the entire channel's activities affect the system operation. In recent times, the channel power has shifted to the retailer. Retailer channel power in the distribution channel is driven by the shift to some large retail firms, such as Wal-Mart, Kmart, and Target. The large size of these retailers allows them the power to dictate exactly how they want their suppliers to do business with them. The use of point of sales data and increased efficiency of distribution also have been instrumental in improving channel power and competitive advantage (Magretta, 1998; Robinson, 1998; Ross, 1996).
4.Increase customer responsiveness
To remain competitive, firms focus on improved supply chain efforts to enhance customer service through increased frequency of reliable product deliveries. Increasing demands on customer service levels is driving partnerships between customers and suppliers. The ability to serve their customers with higher levels of quality service, including speedier delivery of products, is vital to partnering efforts. Having a successful relationship with a supplier results in trust and the ability to be customer driven, customer intimate and customer focused (Willis, 1995).
5.Introduce supply chain management solutions and enabling information technology
Information is vital to effectively operating the supply chain. The communication capability of an enterprise is enhanced by an information technology system. However, information system compatibility among trading partners can limit the capability to exchange information. An improved information technology system that is user friendly, where partners in the channel have access to common databases that are updated in real-time, is needed.
VI Conclusion
Supply chain management is a broader and strategically more significant concept, which includes the entire supply chain from the supply of raw materials, through manufacture, assembly and distribution to the end customer. It includes the strategic and long-term consideration of supply chain management issues as well as the short-term control of flow throughout the supply chain.
These include the adoption of appropriate attitudes, perspectives, skills and philosophies by all those who are associated with activities in the supply chain. Interpersonal relationships, both internally and externally, play an important part in the development of effective and efficient arrangements. In conclusion, on the basis of new understanding of supply chain and supply chain management, we need to find new ways of navigating in a changing world and to learn how to develop supply chains that enable them to maximise the value for the organization.
Reference
Malcolm Saunders, Strategic Purchasing and Supply Chain Management, 1997.
Cooper,M C, Ellram, L.M, 1993,"characteristics of supply chain management and the implications for purchasing and logistics strategy". The International Journal of Logistic Management, 4,2,13-24.
Copacino, W.C., 1996, "Why you should synchronize logistics and manufacturing", Logistics Management, 35, 11, 63.
Coyle, J.J., Langley, C.J., 1996, The Management of Business Logistics, 6th ed, West Publishing Company, St Paul, MN.
Donovan, M. R, 1997, "Reduce inventories and improve business performance", Midrange EEP, 62-4
Magretta, J., 1998, "Fast, global, and entrepreneurial: supply chain management, Hong Kong style: an interview with Victor Fung", Harvard Business Review, 103-14
III Linking SCM to company's overall strategy
The supply chain improvements described indicate that supply chain management has the potential to improve a firm's competitiveness. Supply chain capability is as important to a company's overall strategy as overall product strategy. Supply chain management encourage management of processes across departments. By linking supply chain objectives to company strategy, decisions can be made between competing demands on the supply chain. Improvements in performance are driven by externally-based targets rather than by internal department objectives.
Managing the supply chain means managing across traditional functional areas in the company and managing interactions external to the company with both supplier and customers. This cross-boundary nature of management supports incorporating supply chain goals and capabilities in the strategic plan of the company. This focus on integration can then lead to using the supply chain to obtain a sustainable competitive advantage over competitors. The impact of managing overall product demand and the supply of product will impact the profitability of the company. The supply chain strategy can be viewed as the pattern of decisions related to souring product, capacity planning, conversing of finished product, deployment of finished product, demand management and communication, and delivery. Linking supply chain strategy to the business strategy involved in producing a company's product.
A company must develop objectives for the management of the supply chain based on corporate objectives. From these higher level objectives, a set of detailed objectives can be developed for each process within the supply chain. This cascading method serves to integrate the supply chain processes with the overall enterprise direction and provides measures for monitoring and execution. Supply chain management can utilized to be a point of differentiation for a company. Excellence on a certain dimension in product position can provide a competitive marketing opportunity, but shortfalls in providing this dimension by the supply chain can eliminate this advantage. For a company to be competitive, it is not enough just to vary marketing programs. They must define a working program. They must define a working relationship with customers and put themselves in a position to deliver customer value. All components of the supply chain must have the capability to meet strategic objectives.
Companies must evaluate the effectiveness of the supply chain strategy using a new set of measures. Typical rewards aimed at improving performance of functions or departments must be revised to strive to improve supply chain performance overall. By trying the supply chain strategy to the overall company strategy, the objectives become process objective rather than functional objectives.
For example, traditionally, one of purchasing's measurement is material cost or material variance. Buying product at a lower cost is one way to improve that measure. Purchasing a carton at a lower cost from a new vendor might lower the cost of the carton. However, the new carton may not run as efficiently through the production process as the one from the original supplier. Purchasing's measure of material variance is favourable, but the manufacturing facility is recognizing added costs in downtime, maintenance, etc.
Measurements must be designed to look across the supply chain and become process objectives. Included in that process is the internal structure of the supply chain which often is causing as much confusion /cost as external portions of the chain.
Related Topics