The Starry Night by Vincent Van Gogh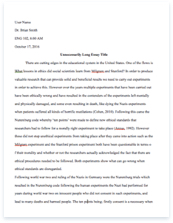 The whole doc is available only for registered users
Pages: 6
Word count: 1378
Category: Legacy
A limited time offer! Get a custom sample essay written according to your requirements urgent 3h delivery guaranteed
Order Now
The Starry Night by Vincent Van Gogh is one of the most notable examples of expressionism. From the window in the Saint- Remy asylum, Van Gogh painted a night sky filled with radiant clusters of light, whose contrasting colors not only represented the idea of beauty found within a dark place and time, but also served as a key example of expressionism. Due to his unsettled life filled with unrequited love and rejection, he turned to his art and found comfort. "Art is to console those who are broken by life" (Van Gogh).
Vincent Van Gogh was born on March 30, 1853 in Groot-Zundert, Holland. His parents were Theodorus Van Gogh and Anna Carbentus Van Gogh, and they had a total of six children. In letters Van Gogh wrote to his younger brother Theo, he recalled his childhood being cold and dreary. One year before Van Gogh was born, Theodorus and Anna had a stillborn child named Vincent, and his parents were so sad that they put a gravestone in the backyard with the child's name on in, forcing Van Gogh to view his name upon a grim gravestone during his youth (biography.com, Pg. 1). This morbid and gloomy mindset took a toll on Van Gogh's mental state and fueled his darker pieces, like The Starry Night. Vincent was not very close with his father, who considered him a failure and a disappointment because of his inability to follow in his father's footsteps as a pastor. Theodorus died suddenly on March 26th, 1885, and Van Gogh was too late to make amends.
In 1882, Vincent created his first few watercolor and oil paintings and also received his first commision from his uncle Cornelius Van Gogh, who instructed him to paint a few townscapes of the city of Hague (Biography.com, Pg. 3). Van Gogh began to be interested in depicting rural settings after admiring the works of Jean- Francois and other Barbizon Artists. He was fascinated by the lives of the lower-class because he could easily relate to them and their struggle in everyday life (Bonniebutterfield.com, Pg. 2). After visiting the mines of Borinage, Van Gogh wrote to his brother "Borinage is every bit picturesque as Venice" (Spectator.co.uk, Pg.1) . Van Gogh found beauty in hardwork and in the importance of family and health; In many of his works he would blend the themes of nature and peasantry. He felt as though he had a connection with nature and that much of society misunderstood his passion. Peasants had so many other things to worry about like family and survival, that he could relate and connect with them differently. For example, Van Gogh's goal for one of his other famous works The Potato Eaters was to show how "they have tilled the earth themselves with the same hands they are putting in the dish" (vangoghmuseum.nl,Pg. 1).
In spite of Van Gogh's view of nature and his beautiful work, eventually his depression and deteriorating mental state caught up with him. His multiple unrequited lovers and rejection from society as a painter caused him to go into a spiral he couldn't control. After his hospitalization for cutting his ear off during one of his episodes, he checked himself into Saint-Paul de Mausole in Saint-Remy de Provence, where he created many of his most famous works, like The Starry Night (vangoghroute.com, pg. 1). His works began to darken during his time in Saint-Remy (fig. 2).
(Fig. 2, Trunks with Ivy, VanGoghGallery.com)
On July 29, 1890, Van Gogh ended his turmoil and created further controversy by shooting himself in the stomach. Van Gogh's life was always full of darkness, but no matter how hard it tried to destroy him, his ability to find the beauty and true colors of life and nature made him immortal.
The Starry Night is an oil painting from June of 1889, it depicts Van Gogh's view from his window at Saint- Remy Asylum at night. Van Gogh used many techniques such as, impasto, perspective frame, and memory painting, as a way to express his emotions through a colorful night sky. Impasto is the term used for thick brush strokes that when dry create a deep texture that in some cases can create a 3D effect (artsheaven.com, Pg. 1). Van Gogh used impasto as a way to emphasize the lighting in his painting. For example, impasto plays a key role in The Starry Night because not only does it seem to make the stars move, but it adds to the contrasting effect of the light and dark colors (Fig. 3).
(Fig. 3 "The Starry Night", MOMA)
Many expressionist painters also utilized perspective frame as a way to create that 3D realistic look. Perspective frame is when an artist depicts 3 dimensional matter on a 2 dimensional surface, to create a realistic illusion. Van Gogh was also influenced by his friend Paul Gauguin, who was famous for painting landscapes based off of his memory. The Starry Night is a perfect example of this strategy because Van Gogh painted this from his memory of the sky at night, but he painted it during the day. Van Gogh was prohibited to paint in his room, so he originally drew Starry Night using either ink or charcoal and a piece of paper (Artheaven.com, Pg. 1) (Fig. 4).
(Fig. 4 "The Starry Night", VincentVanGogh.org)
The Starry Night's contrasting colors of bright yellows and gloomy blues and greys portray the idea of something beautiful found in a dark place. The clusters of stars dancing in the dark night sky, emit a vibrant color that illuminates the town, symbolizing a sense of hope that is present even when all the lights seem out. The town that Van Gogh portrays in The Starry Night was not actually a viewpoint through his Asylum window (Dailyartmagazine.com, Pg. 2). This means that the key pieces in The Starry Night that have been added must have some sort of significance in Vincent's life. For example, the church found in the town is a symbol for Vincent's father and his hometown, Zundert (Fig. 5).
(Fig. 5 "The Starry Night", MOMA)
Van Gogh wrote to Theo saying, "Looking at the stars always makes me dream. Why, I ask myself, shouldn't the shining dots of the sky be as accessible as the black dots on the map of France? Just as we take the train to get to Tarascon or Rouen, we take death to reach a star"(Dailyartmagazine.com, Pg. 2). This supports the idea that the large dark tower reaching towards the sky represents death going towards the bright dancing colors of the stars. The analysis of this painting explains what Van Gogh thought of death, that it is a journey to the stars. This means that he never thought of death as an end point, but rather a mode of transportation to a colorful afterlife.
The Starry Night by Vincent Van Gogh is one of the most famous expressionist works of all time. It's currently hanging in the Museum of Modern Art in New York City, which receives millions of visitors each year. In 1941, the MoMA purchased the piece from an exclusive collector. Van Gogh was a revolutionary of his time, he questioned the way people thought about art and brought a whole new meaning to the word. "A great fire burns within me, but no one stops to warm themselves at it, and passers-by only see a wisp of smoke"(Van Gogh). Vincent's flaws allowed him to create a world of color and allure that gave life meaning and a purpose to paint what others fail to see. This may not have been a popular ideology during his time, but that is because Van Gogh was a man ahead of the 20th century.
Vincent Van Gogh used art as a way to express his true feelings about the world and what he believed it represented. Vincent's tragic past filled with hate and rejection allowed him to create works like The Starry Night and Potato Eaters and focus on finding the light even when everything seems dark and lost. The Starry Night contains elements of Van Gogh's past, as well as symbols that represented the future. This kind of legacy that Van Gogh has left to the world is the reason he is immortal because even in death he will always be remembered for his mark in history.
Related Topics