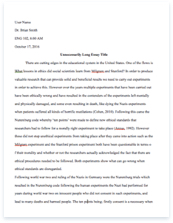 The whole doc is available only for registered users
Pages: 4
Word count: 829
Category: Happy
A limited time offer! Get a custom sample essay written according to your requirements urgent 3h delivery guaranteed
Order Now
The first chapter of Habits of the Heart (1996) by Author enumerated four people and a brief narrative of each person's life story. They were seen in relation to their private lives and their effect to their surroundings. The values by which these people lived were also revealed. And towards the middle of the chapter, I found myself thinking about what makes ME happy since this was one of the major revelations given by each person. Furthermore, I also wondered about the values that define my actions towards myself and the people around me. And somewhere in between, I wondered at my motivations for doing the things that I am doing. What was success to me? What was freedom?
When I read about Brian Palmer, Joe Gorman, Margaret Oldham and Wayne Bauer, I found myself either nodding in agreement with their beliefs or value system or knitting my eyebrows together in wonder or question about it. And out of these four people, I believe I resemble Margaret Oldham the most in terms of value system. We weren't raised the same way, what with all the strict discipline, but I do value my work, just like her parents taught her to do. I believe that if I set my mind on doing something, I will do it the best I can until I finish it. I am taking up a course that in the future, I believe would make me happy and is challenging enough just as Margaret feels about her job. Like Margaret, I also just accept the world as it is and stop there. I go on and proceed to what I am supposed to do and concentrate on that.
In terms of responsibility, I also believe that each person is responsible for himself. But I do not believe that because of this, a person is, and will always be, alone in the end. Yes, A person's actions are his alone and its effects are mostly his to feel. But I would like to add that even if we are supposed to be responsible for how we are, it is impossible for our actions not to affect other people. Our  small actions, like probably taking our garbage in the morning or giving someone a pat on the back, and big actions, like voting for the president, has varying degrees of effect on other people. If I were essentially a lone person despite the many people around me, I would not be affecting anyone at all.
As for the person I am least like, I would have to say it was Brian Palmer. In the first place, I do not think I would have set aside my family for work and material gains. I guess, I already know now what he only later realized after his divorce and a re-evaluation of his priorities. Of course, being materially sufficient is definitely the goal of many people, but I believe that it is not the ultimate source of happiness. There are many rich people who do not look happy. In a way, I am like Joe Gorman and Wayne Bauer who see their happiness by being of service to other people. I think there is a certain happiness that one can only gain when they see first to the happiness of other people. And I believe this is a kind of happiness that lasts longer than the fleeting happiness that material things give us.
I also do not believe that we can isolate our actions. Brian mentioned that one can do anything in his own 'house' as long as it does not affect the people around him in a negative way, and vice versa. But I do not think that our actions can actually be contained in one place. After all, how you are at home will most likely still be how you are outside. And like I mentioned earlier, our actions will always have an effect on other people. It would influence other people whether we like it or not, whether we know it or not, in degrees that are only known to those we have influenced.
To summarize, all people have different value systems that influence the actions they take as they fulfill basic non-physical human desires. While I have mentioned that I am mostly like Margaret Oldham and the least like Brian Palmer from the first chapter of Habits of the Heart, I believe that I also share some likeness to Joe Gorman and Wayne Bauer. And I think this is because we are all different people that are influenced by different levels of similar and dissimilar factors in our environment. Thus, we all share a certain similarity in belief and action even while we still stay very different from each other.
Reference
Bellah, R. N., Madsen, R., et al. (1996) The Pursuit of Happiness. Habits of the Heart (pp 3-26). London: University of California Press, Ltd.
Related Topics