The Social Networking Sites On The Study Habbits Of The Students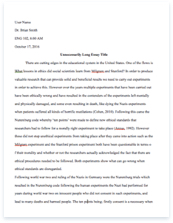 The whole doc is available only for registered users
A limited time offer! Get a custom sample essay written according to your requirements urgent 3h delivery guaranteed
Order Now
INTRODUCTION
In our present generations, there a lot of technologies have been deployed to make things easier. One of them is the Social Networking Sites it is very useful in many ways, and it is easy to use by anyone apparently most of them is the students, because there are lot of benefits that they can have through it, it can be popularity pertaining to the passion of the people in the present technology, another one is the communication through different people and also to their family out of the country, and the most known benefits of the social networking sites is to applied to their studies it is easy to use than to the old ways of studying like reading books or going to the library. But as we say's there is always a disadvantage in every advantage and there is always a negative effect in every positive effect.
The most popular social networking sites now a day such as Facebook is the largest networking site that has the most user members and as we say a lot of them are students. They used it to entertain their self, play games, chat friends, watch videos and even what we so called "cyber bullying" that cause such a big distraction on the study of every student but then it can also be useful in study, because there is group or even pages on the Facebook that talks about studying. As the result of that, many of the people interested on researching the true effect of the social networking sites on the study habit of the students.
CHAPTER 1
Statement of the Problem
This research aims to find out the following question.
1. How the students of the STi Academic Center are using the Social networking sites? 2. How the social networking sites can be used as a platform for educational learning for STi Student. Significance of the study
To the students
This study gives information to the students on how they can able to use social networking site in proper manner and to be aware on how social networking sites could affect their study. To the faculty of teachers
This study gives information to the teachers on the advantage and disadvantage of Networking sites. How this new technology affects our youth nowadays. To the community
This study makes the community for their awareness on the effects of social networking Sites to its constituents. To give information how a community could limit the use of networking sites and create ways to make it useful to the whole community. To the future researchers
The researchers can have a comparative analysis and basis for future study regarding The effects of social networking sites to the study habits of the students. To the parents
Parents must know about social networking site and how their new technology can affect their children. And for them to be able to guide and mentor their children in the academic and social facets. To the user
This study would help the user of social networking site to limit their time in social networking sites and to improve their study habits. Scope and limitation of the study
This study covers the two important factors; first, the effect of social networking sites in the study habits of the students, and second is how they balance their time in studying and surfing.
The researchers will do this by surveying the students of the STi Academic Center to determine which they prefer the most. The study is limited only to the college students of STi College who have social networking accounts with a sample of 50 students. Definition of terms
Social networking sites – abbreviated as SNS, it describe each of one such as Facebook, Twitter, Instagram and others. Which make the people all around the world united when you sign up in their social networking.
CHAPTER 2
Review of the related literature
Foreign Literature Review
The increased use of social networking websites has become a global phenomenon in the past few years until now. What started out as a hobby for some computer literate people has become social norm and way of life for people around the globe? When talking of about communication, scholars have always made emphasis, that "communication is the essence of science" (Garvey, 1997) and that "without communication there would no science" (Lacy and Bush 1983). This means that communication is one of the basic tools to human science.
Many people especially students spend a lot of time on social networking site, most spending time would probably in Facebook, they spend too much time on updating their status, creating their profiles, sharing their photos while some just use it to chat with their friends, see their friends through video chatting, or even voice call.
Social networking sites such as Facebook provide individuals with a way of maintaining and strengthening social ties, which can be beneficial in both social and academic settings, however, also pose a danger to student's privacy, safety, health, and professional reputations if proper precaution is taken. Collage and schools should do advice to consider how these issues might affect their students. At a minimum, schools should take appropriate steps to educate students about these matters.
Positive and negative impact of social networking sites
Positive part
Technological literacy, all social media relies on advance information and communication technologies that seamlessly work to build and support technological literacy. Breadth of knowledge, for students, it can give them the benefit of being exposed to technology and can be connected to broader base of options and world views through global connection. Bringing people together, everyone can find new people, meet their friends and communicate to their love ones all over the world especially to the students that have their parents working abroad. It also makes easier to find job for others and make studies easier in terms of researching or browsing their lesson even their assignments. The benefits of using social networking sites includes; It create room for creativity among individuals, encouraging greater social interaction via electronic mediums; It provides greater access to information and information sources; It gives individuals a sense of belonging among users of the same social networking sites. Negative part
It makes the study habits of the students unbalance; they put more time on social networking sites instead of reviewing or previewing their lessons, it cause an addiction, it also cause risk to their daily lives as they shares their personal information. The students for the next generation would probably don't even know how to read a book, because of rapid growth of technology; they might forget the old ways of studying, social networking sites has big consequences. And the most negative effect of the social networking sites is the "Cyber Bullying" 7 Out of 10 in the students experience this that may lead to make their self-esteem weak, depression, lack of belongingness and may lead to a crime.
Distraction, most students suffer from this. One of the major disadvantages of using social networking websites are the students get addicted to it. Instead of doing their home works they used to fail their academic endeavors because of using it in the wrong way. Relationship problem, Social networking can also ruin relationships as people may get jealous if they find out their boyfriend or girlfriend is exchanging message with other people. Health problems, some students may tend to use to these social networking sites till mid night or even more which can obviously lead to health related problems. It may have a negative effect on both mental and physical health of individual. Student's Addiction
Now a day, there are enormous social networking sites that can be used by any one, Twitter, Instagram, Tumblr, Facebook. They don't care on the time their wasting in times when their surfing, especially when they already have those application in their cellphones, even in the class time they sneak or hide their phone's just to check the newsfeed or make an status, that is the first symptoms that they are being addicted to it. They even waste more time in the social networking site than to review their lessons that results to failure in examination. If you ask all the students if they already have an account in social networking sites 99% of the students will answer "Yes". There is another one causing addiction to the student's, The online games in the social networking sites, like in the Facebook games such as Tetris battle, City Ville, Farm Ville and the candy crush is very popular in the students. They used to be addicted to it, they play it over-night and every-where. Staying all night in front of the computer, laptop, or even in the cellphone is not a healthy hobbits for a students. Inappropriate Use
Most of the time internet would be really a big help for the studies of all the students, but somehow they don't manage to use it properly according to its used. They over laps on their limitation in terms that they are still studying, They just makes more hours usage of surfing social networking sites instead of working on their assignments, project and lessons. This inappropriate use of internet may distract the focus on studying, it may result to failure in examinations, but then let's just say even thou you manage to pass your exams in average, what more if you lessen the usage of your social networking sites? You might get higher results than what you are expecting to get. Every student should know the limitation and appropriate use of internet especially in social networking sites. Foreign Studies
Effect of social networking sites on academic performances of a student
Use of technology such as internet is one of the most important factors that can influence educational performance of students positively or adversely. Student users are affected by the internet and this impact is determined by the type of internet usage. Internet is advantageous to both students and teachers if used as a tool of knowledge creation and dissemination. The effect of social networking sites is depend on the type of social networking sites the student is using, if the students uses the internet for the purpose of leisure activity that interferes with academic, it will affect the student academic performance negatively.
"The University of Hampshire" agrees, and believes that current college students grew up in the technology era and social networking is now just a part of a student's daily routine. Their research shows that 63% of heavy users received high grades, compared to 65% of lighter user's (U of NH, 20090
The majority of students use social networking for social connections and entertainment and professional reasons. Students who multi-task between social networking sites and homework are likely to have 20% lower grades than a student who don't have a social networking site in visual range.
Related Topics