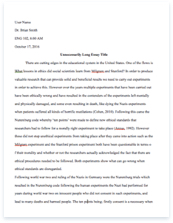 The whole doc is available only for registered users
Pages: 3
Word count: 516
Category: Anger
A limited time offer! Get a custom sample essay written according to your requirements urgent 3h delivery guaranteed
Order Now
The Scarlet Letter is set in 17th century Puritan Massachusetts. It is a story about Hester Prynne and Arthur Dimmesdale who committed adultery, considered a grave sin by Puritans, and Hester's husband, Roger Chillingworth's search for vengeance. Chillingworth had sent Hester to Massachusetts early so that he could take care of some business before coming to the colonies. He arrived in Boston to find Hester Prynne being convicted for her crime of adultery with the evidence, her newborn baby, Pearl. It was not known at the time that Dimmesdale was the one who had an affair with Hester. Dimmesdale's anonymity fueled Chillingworth's thirst for revenge. The Scarlet Letter was assigned in my AP English Language and Composition class in 10th grade. I had been meaning to read the novel anyhow because it is considered an American classic. We had just covered the Puritans in our AP US History class, so I was especially looking forward to the novel because I understood the historical context. Once I started reading the book however, even my love for history couldn't keep me from disliking it for the first few chapters. I found the beginning very dry and uninteresting.
But once I got through those few chapters, I started getting more into the story and the underlying themes. One of the most important lessons I learned from it is that your anger and hatred can be consuming and dangerous to yourself. Roger Chillingworth's enmity for the man who committed the sin with Hester encompassed a very prominent part of the novel. Over the course of the story, you see Chillingworth getting absorbed by his obsession with finding the man. He had a one-track mind; his only purpose was to find that man. After he confirmed that the man was Dimmesdale, he further lost his humanity and began to be personified as the Devil. At the end of the story, Dimmesdale ends up dying after he confessed to his sin. After Dimmesdale's death, Chillingworth had no reason to live, he had lost his chance at revenge and promptly died within a year. In the end, Chillingworth's anger and hatred got the best of him and led to his self-destruction. He was the sole person responsible for his ultimate demise.
This reminded me of an ancient Indian proverb. It states that your anger is your own enemy and your levelheadedness is your savior. If Chillingworth didn't let his anger overcome him and took a moment to think about the situation instead, the story would have ended differently. After reading the book, I've started using Chillingworth as an extreme example of what could happen if I let my anger get the best of me. This has helped me compose myself in instances of disagreements, especially when I was in a leadership position. I knew being angry would just hurt me and whatever organization I was a leader in instead of really doing any good. I've learned to be more diplomatic and work with others to come to compromises and therefore serve my clubs more effectively. 
Related Topics