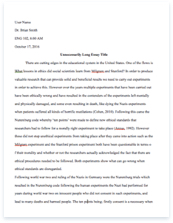 The whole doc is available only for registered users
A limited time offer! Get a custom sample essay written according to your requirements urgent 3h delivery guaranteed
Order Now
The PURA model involves four connectivities — physical, electronic, knowledge and economic — to enhance the prosperity of cluster of villages. Under physical connectivity villages will be linked to one another by road. There will also be a ring road accessible to each village. Besides roads, provisions for electricity and transport facilities have also been included. Digital connectivity will mean linking villages with modern telecommunication and information technology services. For example public call offices, cyber cafes, and so on. Knowledge connectivity would mean establishing every 5-7 km of the ring road a school, a higher education centre and a hospital. Economic connectivity aims to establish within this group of villages good marketing facilities so that all the commodities and services of daily use can be produced and sold in these markets. Type B cluster is also close to an urban area but has sparsely spread infrastructure and no connectivity. MAWPHLANG
Mawphlang is a village in the East Khasi Hills district of Meghalaya state in north-eastern India, 25 kilometres from Shillong. Mawphlang is the site of one of the Khasi Hills sacred groves. The main occupation of Mawphlang is cultivation. The people when asked what kind of changes they want to see, their answer was simple "transport facilities, good marketing of cultivated crops. MAWSYNRAM
Mawsynram is a village in the East Khasi Hills district of Meghalaya state. It is the wettest place on Earth, with an annual rainfall of 11,872 millimetres. Its total geographical area is 61,450 hectares. The main occupation of Mawsynram is agriculture. The Principal Crops in the Block are Paddy, Potato and Arecanut. There are 6 numbers of P.H.C and 4 numbers of Dispensaries in the Block. Mawsynram is a popular tourist destination across India as well as the entire world. The people of Mawsynram wants overall development in there village. MAWRYNGKNENG
Mawryngkneng is situated in the district of East Khasi Hills, state of Meghalaya. The total area Mawryngkneng is 292.00 sq. km. Farming is their main occupation. The agricultural products they produce are tomato, ginger, ginger, cabbage and cauliflower. There are 2 PHC in Mawryngkneng. The locals of Mawryngkneng want "development & self-sufficient place". MAWKYRWAT
Mawkyrwat is situated in the district of West Khasi Hills. Most of the people living here are farmers. The people also practice piggery, poultry, dairy farming etc. to earn their livelihoods. 80% of the inhabitants depend on agriculture for their livelihood. The main food crops are Rice and Maize, the other agriculture produce are ginger, turmeric, black pepper, areca nut etc. Mawkyrwat is very rich in minerals resources Mawphlang, Mawsynram, Mawryngkneng and Mawkyrwat falls under PURA Type B cluster. They are close to urban areas but have less connectivity and infrastructure. The villages of Meghalaya have a great deal of assets.
* Bio-diversity
* Culture
* Creative
* Festivals
* Mineral Resources
BIODIVERSITY
Meghalaya biodiversity comprises of an enormous species of flora and fauna. Around 8514 square kilometers of the total land area of Meghalaya being under the cover of forests, a large number of floral and faunal biodiversity is natural.
The main reason for such high biodiversity in Meghalaya is its climate which supports the existence of a large number of floral and faunal species. Meghalaya is the wettest state in India. Moreover, there are several small seasonal rivers flowing across the state thereby making it apt for cultivation. The Meghalaya forests support a vast floral and faunal biodiversity. Apart from these, Meghalaya offers plants that offer rich timber such as teak and sal woods, plants with medicinal values such as Cinchona, Taxus Baccata, etc. and plants that offer fruits and vegetables. But the most significant flora of Meghalaya is the orchids. The faunal biodiversity of Meghalaya includes a wide range of reptiles, mammals, insects and birds. Among the insects there is only this one insect that attracts the eyes from all across the globe towards Meghalaya and it is the colourful butterflies. There are around 250 species of the colourful butterflies in Meghalaya. CULTURE
Song, dance and rhythm permeate the souls of the people of Meghalaya. They are people who live their lives to the rhythm of nature and the beat of tribal drums. The women are expert at weaving. The "Dakbanda", a kind of sari, is decorated with woven designs. Other crafts of Meghalaya include intricate bamboo and cane work. The Khasis society is a matrilineal society. This can be one reason why women here are given respect. Being tribal the culture of these people are rich and vibrant. Arts and craft, as well as dance and music also form an integral part of the culture. The culture here, with its genesis and evolution, is an aspect that attracts most of the tourists towards Meghalaya. The culture in Meghalaya is worth checking. CREATIVE
The people of Meghalaya are cheerful, sociable and hardworking and have exemplary dignity of labour. Nature has affected man in Meghalaya psychologically and in a metaphysical sense. This has given rise to other interesting creative trends that are characteristically symbolic, religious and pictographic. There are a number of crafts found in Meghalaya and the significant ones are cane and bamboo work, artistic weaving and wood carving. The Khasis are known for creating attractive cane baskets and sieves. With traditions being passed down by the elders the youths have created different kinds of product made with bamboo. Wood carving is one field where they are excellent. If there is a good market of their creativity is will definitely help them. They are known for their weaving. Besides the traditional weaving of shawls and wrap-around, they are new style and designs being weaved today. FESTIVALS
Meghalaya comprises people with different culture and because of this there are different festivals celebrated by the people. Festivals and events are marked throughout the year in Meghalaya. It is typical of Meghalayan festivals that they are marked by folk dances and folk songs and music. Nongkrem dance in the month of November is the main festival celebrated by the people of Mawryngkneng. It is a five day long religious festival. While other festivals celebrated by the other villages are Shad Sengkhasi Mawsynram, Shad Seng Khasi Tyrsad, Shad Niam, Shad Mawja and Christmas. MINERAL RESOURCES
It is rich in minerals like mica, coal, and gypsum and provides 95% of India's total sillimanite produce. COAL – The estimated reserve of coal in Meghalaya is 576.48 million tonnes. The coal is suitable for use as fuel for heat and power generation, in producing iron, steel and gas and to make coke for metallurgical purposes. Total annual production of coal in the state is about 5.0 million tonnes. LIMESTONE – Huge deposits of good quality limestone, cement to chemical grade are found here. The total estimated reserve is 15,100 million tonnes. KAOLIN/CHINA CLAY – Small patches of kaolin or china clay occur in Khasi Hills. It can be utilized in white ware, porcelain and paper making industry. GRANITE – Deposits of multi-coloured granite around Mawkyrwat. There are problems faced by these villages. If the problems are taken care the villages will definitely prosper. The problems faced by them are. * Water shortage
* Roads and Commuting facilities
* Education
* Health Care
* Employment
Water Shortage:
Despite being one of the wettest places on the Earth they still have water shortage. This is because they don't know how to save water. One way to solve this problem is introducing them water management. Water management schemes like water sheds and ponds from the rainfall can be stored and be used for irrigating the fields. In this way people can save water instead of just wasting it and help to solve their problem. In this way the people will be taught how to conserve water. Roads and Commuting Facilities:
Because these villages have what the locals refer as "kutcha roads" this has been creating an obstacle for the people to commute. 60% of their roads are kutcha motorable road. Adding to this problem is commuting facilities. There are no proper public transportation for the people to travel to the urban and other villages, which according to the locals have being creating problem for them especially in marketing. Providing them with proper roads and transportation facilities will help them economically. Education:
Even though there are schools here there are not enough schools, higher education. With more schools the people will get knowledge through education. Being farmers and cultivators the community tends to focus more on farming and agricultures or the existing government schools are too far from their houses. If more schools are set up for the locals, 5-7 km from their households can make a lot of difference. Health Care:
Health care is one of the most backward areas. The facilities provided to them are not as good as it should be. Like schools, health care facilities should be set up every 5 kilometres so that the people won't face the difficulties. With the help of education medical colleges will provide good doctors and nurses who can take care of the health care centres and hospitals. Employment:
Employment will be take place if there is a place to work and in order to attain this, the above problems needs to be solved. If this is possible then there can be employment and they can start earning that can help them sustain their lives. Banks will provide loans with low interest and no procedural hurdles to the SHG (Self Help Groups) so that they can do some business based on the training and earn profits. In this matter even the artisans, carpenters and the rest who are trained will be given some help like providing them with their tools so that they take the first stepping stone. These villages are rich in culture and if they are helped and given proper guidance they can become self-sufficient villages. * Tourism
* Funds and Schemes
* Market
TOURISM
Meghalaya is dotted with a number of divine tourist spots, where Nature unveils herself in all her glory. Meghalaya has the one of the most
breath-taking beautiful waterfalls in the world. These places are also endowed with vast reserves of sand and stones. It is also known for the living roots (bridges made of living trees). All these factors have been the cause why these places are attracting tourists but due to lack of adequate facilities like good transportation facilities, bad roads and lack of infrastructure have been the root causes as to why these places been one of the most beautiful places in the world hasn't been able to rise up. If the problems are taken care like providing the facilities they are lacking right now, then this will create a lot of opportunities for the locals. Employment will also grow, the villages will also develop.
FUNDS AND SCHEMES
There are schemes like Annapurna schemes where the card holders get free food grains. Mid-day meal schemes, Meghalaya Rural Employment Guarantee Scheme, Rashtriya Madhyamik Shiksha Abhiyan, Model School Scheme, Girls Hostel Scheme, Information and Communication Technology, Vocationalisation of Secondary Education and Inclusive Education for Disabled at Secondary Stage are some of the schemes present in Meghalaya. These schemes have been helping the people and with time it is going to create opportunities to them. If for funds and schemes are introduced by the government which are people oriented they is a high possibility that these places will progress better and swiftly. In terms of preserving biodiversity there should be new policy. The need of the hour for policy makers is to hold serious deliberations on forests, wildlife, non-timber forest produce, medicinal and aromatic plants, joint forest management, agriculture, horticulture, water security and aquatic environment, traditional institutions and customary practices, gender perspective in conservation, environmental services and carbon trading. MARKETING
Marketing isn't as good as it should be so if a good marketing is introduced to these places it'll enhance their economic growth. The traditional crafts can be a good area for marketing. These places are rich in minerals resources, handloom weaving, honey, oranges, medicinal plants and bamboos. Therefore a good market will improve the lives of the people from Meghalaya. There are problems internally but there are threats externally also. This has been one of the main issues why Meghalaya hasn't been able to grow. * Illegal Mining
* Insurgency
* Criminal Activities
* Bio-diversity Under Threat
ILLEGAL MINING
Meghalaya is very rich in minerals resources. Important minerals found here are Sillimanite, Coal, Limestone and Uranium. But this has been a huge problem for the locals. Some places have become hubs of illegal mining. Not only there are illegally robbing these people, environmentally is has been affecting the people and because of this the people are facing with health diseases. Forest areas are constantly being encroached as they are cleared for coal mining. Illegal mining is a well-kept secret of the state, but it is slowly being exposed. Local newspapers have also started to expose the illegal mining activities in the state. INSURGENCY
The people of these places are faced with insurgency. Problems in Meghalaya arise from the divide between tribal and non-tribal settlers, identity issues and growing corruption besides the fear of being reduced to minority by native tribal. The activity status is classified as active. There are groups in Meghalaya like Achik National Volunteer Council and Hynniewtrep National Liberation Council. This issue hasn't been dealt either by the state or central government with proper care and in return has affected the lives of the people living here. CRIMINAL ACTIVITIES
Criminal activities are a major problem in the state. Drugs like ganja, cocaine, opium, etc. are sold at large amounts. Local mafias extort local businesses. Smuggling of weapons, narcotics, black market goods, etc. is a major problem in the state. The state lies in a major smuggling route between Bangladesh and India. The border between India and Bangladesh isn't properly managed and therefore illegal activities have been easy to take place and the victims have been the people. Even illegal migrants have been flooding these places. Clashes have occurred due to this reason. BIO-DIVERSITY
It is a known fact that Meghalaya is very rich when it comes to bio-diversity. Though the region of this country is considered an ecological hotspot, large sections of the local people are not even aware that the region reservoirs of biodiversity are under constant threat. At present the region is suffering from destruction of forests that is threatening permanent loss of biodiversity due to unsustainable logging and jhuming (slash and burn method of farming). Awareness on bio-conservation must be promoted among the masses and policy makers must be alerted on the impending need to protect, preserve biodiversity resources in these areas, one of the richest bio-hotspots on earth.
Related Topics