The Problem of Hunger in Africa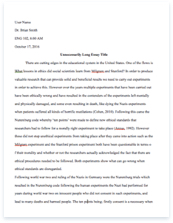 The whole doc is available only for registered users
A limited time offer! Get a custom sample essay written according to your requirements urgent 3h delivery guaranteed
Order Now
The goal of halving world hunger by 2015 will not be met. Advances in this field have been disappointing, and there is a high-risk today that what has been achieved will be lost and the food situation of the world's population will worsen.
The African continent is left behind, the poorest, women, children and communities living in areas exposed to natural disasters suffer this scourge in the first place. For five years now, an economic, social and environmental crisis has shown how fragile, unjust and unsustainable our food system is. This is due to policies that have favored volatile and rising food prices, have not slowed down climate change, have generated conflicts to access natural resources or a large-scale investment model that forgets small producers and rural development. However, ending hunger is within our reach. It is a global problem, with common causes and global solutions, that needs a mobilization of all and all.
Food is present in our day today. Eating is a vital action, it is a human right and it should also be a shared vision. Anywhere in the world, food has the power to change people's lives. They allow us to lead a healthy and active life and to a large extent determine our future. At the same time, the way we produce and consume food increases inequality and wastes natural resources-the fertile lands, the climate, the drinking water that we need to live.
On the other side of the coin are hunger, poverty and exclusion and news about droughts, loss of crops and livelihoods, food crises or conflicts over access to productive resources. All of the images of desolation that appear with some regularity in the media, showing faces of women, girls, and boys, old people, starting with the most vulnerable families who always live to the limit.
Saving the differences, hunger is also in our neighborhoods and cities. It is an increasingly real and visible reality since the economic and financial crisis began and the application of severe austerity policies, which reduce the social rights of the most vulnerable citizens, generate an increase in inequality and poverty and put risk the right to food.
What is hunger? Hunger is the shortage or restricted access to enough food and the lack of essential nutrients necessary for the development of children and the health of people. Hunger has repercussions on the physical and mental faculties of the people who suffer it.
Hunger manifests itself in different ways. The most serious is the consequence of the continued deprivation of nutrients or the inability to absorb them due to the state of health (malnutrition, acute malnutrition, delay in height or weight in relation to age). Another, a quieter form is due to insufficient caloric intake (chronic hunger or chronic undernutrition), an amount estimated by the World Health Organization at 1500-2500 Kcal/day. Finally, the third dimension, malnutrition is a term that we often confuse with the previous ones, which defines a physiological state that includes a wider range of imbalances, inadequacy or excess of nutrients; 'Includes both malnutrition and overfeeding, as well as micronutrient deficiencies'
According to the most recent data published by the United Nations, 842 million people suffer from chronic hunger in the world, of which 827 million in developing countries. Fairly more than the total of the European population. Or, which is the same, in the 2011-2013 period one in eight people suffer from chronic hunger. This figure rises in the African continent to one in five approximately. It is undoubtedly one of the worst scourges of our time. Children, that is to say, the generations of tomorrow, take the worst part: one in four children under five suffer from chronic malnutrition. Of the 7.6 million deaths of children under the age of five that are registered each year, the third part is related to malnutrition, 2.6 million children die each year: 7,100 children a day or 296 children every hour.
What effects does it have? Hunger is not contagious, but in poorer regions, it is transmitted from generation to generation. The state of the mother during pregnancy, care, and nutrition in the first thousand days of the development of your baby can lead to adequate growth or serious sequelae and limitations for your entire life. It is a vicious circle that stands as a great barrier to the future development of a person and an entire country. In other words: 'children without options become adults without options, which in turn find great difficulties in making their own children progress'. It not only supposes a violation of human rights and a cruel injustice, but it also supposes an immense burden for the countries that suffer it, that will be less healthy and productive in the future: with hunger, there is no future.
Some studies show that the future income of a malnourished child over a prolonged period of time is reduced by 20% (reaching up to 66%). If extrapolated globally, these levels of malnutrition could mean a cost equivalent to 125,000 million dollars when these children reach adulthood in 2030. Hunger is both the cause and consequence of poverty.
Today we know that hunger is avoidable. It only takes a political decision and citizen awareness to achieve this goal. However, we waste finite natural resources, we have created unfair international standards and many people are excluded from development, each day more exposed to droughts, floods or sharp price increases. If we do not change anything, we run the risk of perpetuating and aggravating the problem of hunger, when in 2050 our planet reaches 9,000 million inhabitants.
In global figures, hunger is not worse. The efforts made by many governments and the international community have paid off and important progress has been made in many countries. Globally, the number of women, men, boys and girls who go hungry has been decreasing since 1990 and has gone from 1,015 to 842 million, a decrease of 17 percent.
But those advances are infinitely slow. We already know that globally it will be impossible to achieve the goal set at the 1996 World Food Summit, which was to halve the number of people who go hungry: 498 million people. If we remain the same, a less ambitious goal that was raised in 2000 in the Millennium Development Goals, which foresees the halving of the proportion of undernourished people, is not within our reach either. If we do not change anything, we will not achieve any of these goals, which are already modest.
Related Topics