The Problem Credit Card Fraud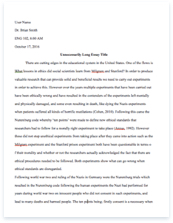 The whole doc is available only for registered users
A limited time offer! Get a custom sample essay written according to your requirements urgent 3h delivery guaranteed
Order Now
Chapter I: Introduction
Payment card industry in today's world is facing severe threatening from identity theft in many ways. Credit card fraud is the most popular one of them. We are going to analyze credit card fraud by using several business intelligence tools in this project. We essentially utilizing a large data set from the Federal Trade Commission to generate the visualized charts, bars, and tables using Tableau, which is a data analytics and visualization platform to easily build embedded dashboards and reports. We also provide some applications and detailed examples to illustrate the techniques used to solve problems of credit card fraud in real-world companies.
Background Related to the Problem
Business Intelligence (BI) in today's world is growing exponentially, at the same time this also causes privacy & security concerns in the current world. As in the new era of big data, so many security issues are happening when we enjoy the convenience of advanced BI technology. These issues might even affect local, self-contained data but we still do not have perfect ways to deal with them. Big data increases the risks associated with BI. Firstly, big data breaches can lead to big breaches. Secondly, the more information you have, the more possible that it contains personal or sensitive information. Sources of information vary to a great extent, thus allowing lots of chances for infiltration. And thirdly, distributed computing, which is the only approach for processing the massive amounts of "big data", opens up extra chances for data breaches.
Identity Theft
Identity theft, or ID theft, means a fraudulent use of an individual's personal information—such as driver license number or phone number—to conduct financial fraud. Identity theft is the intentional use of another person's identity, often aimed to attain a financial advantage or get credit and other benefits as other people's name. People who assume their identity might suffer various consequences, specifically if they are responsible for the behavior of the perpetrator. Identity theft happens when someone uses someone else's individually identifiable information (such as a name, ID number, or credit card number) for fraud or other crime with no permission.
According to the 2017 databook of customer sentinel network from FTC, credit card fraud tops the list of identity theft reports in 2017. The FTC received more than 133,000 reports from people who said their information was misused on an existing account or to open a new credit card account.
Credit Card Fraud
Credit card fraud belongs to Identity theft. Credit card fraud occurs when a consumer offers a credit card number to an unfamiliar person, the card is lost or stolen, the message is transferred from the intended recipient and taken away by the criminal, or occurs when the employee copies the cardholder's card or card number.
Card fraud begins with the physical card being stolen or the data connected with the account being compromised, including card accounts and other information that is routinely and necessarily usable to merchants during legal transactions. Tradeoffs can occur through many common routes, and can usually be done without the cardholder, merchant or issuer dumping, at least until the account is finally used for fraud. A simple instance is a store worker copies a sales receipt for later usage. The rapid growth in the use of credit cards on the Internet has lead to expensive database security errors; in some other cases, millions of accounts have also been compromised.
Here are some common ways that fraudsters may use your credit card number:
Thieves dig in your trash, find lost receipts or credit card statements containing your account, and use this information to collect fraudulent charges.
An unscrupulous waiter might steal your card number and uses it to get money, like funding a Caribbean vacation.
An identity thief will trick you into a fraudulent website where you might provide your card number. The thief then utilizes your credit card information for other fraudulent activities.
Chapter II: Types of frauds
Application Fraud – Application Fraud is one of several Cifas Fraud Type, it generally happens with identity theft. It happens when people apply for a new credit card wit plenty of fake information which can influence the application result. They usually first steal support files and then use them to verify their fraudulent application.
Electronic or Manual Credit Card Imprints – The second kind of credit card fraud is experienced through credit card imprints. This means that someone has placed information on the magnetic stripe of the card. This is then used to encode fake credit cards or to finish fraudulent transactions.
CNP (Card Not Present) Fraud – If someone knows the expiration date and account number of your card, they may commit CNP fraud on you. This can be done by phone, mail or internet. It essentially means someone uses your card to purchase goods online without actually owning it.
Counterfeit Card Fraud – Counterfeit Card Fraud means skimmers clone and create fake credit card which uses your card details. This means that a fake magnetic swipe card holds all your credit card information and can be used even in ATM machine. Fraudsters use this fake strip to create a fully functional fraud card. Essentially, it's an exact copy, which means that the fraudster can simply brush it on the machine to pay for certain items.
Lost and Stolen Card Fraud – It is a common situation of credit card fraud. I believe most of us have experience lost and stolen. The criminals who get your credit card can easily used to make payments either online or face to face purchase. It can result huge lost of us. Thus, it is vital to connect the bank and cancel the credit card one once you notice your card is missing.
Card ID Theft – This kind of fraud happens when your credit card information is known to the criminal, and this information can be used to take over a card account or open a new one. Your name will be used for this.
Mail Non-Receipt Card Fraud – This type of fraud is also known as a problem that has never been received or to block fraud. In this case, you are expecting a new or replacement card and criminals can intercept them. The offender will then register the card and they will use it to make purchases, etc.
Assumed Identity – Assuming identity fraud, criminals will use temporary and fake names to request credit cards. Banks have many systems to prevent such fraud. For example, they will ask new customers to provide account references, which will be checked to make sure they are true. In addition, they can request a birth certificate, an original driver's license or a passport, and so on. They often ask for these things before they issue cards.
Doctored Cards – Doctored cards are cards that have strong magnets that erase their metal stripes. The criminals do this and then try to change the details of the card itself so that they match the valid card. Of course, this card doesn't work when criminals try to pay for something. However, they will use their charm to convince the merchant to manually enter the card details.
Fake Cards – It takes a lot of time, effort and effort to make fake credit cards, but this does not stop a staunch criminal. Cards must meet some complex security features, and cards are becoming more advanced, which means it's hard to do. There are magnetic strips, chips and usually holograms.
Account Takeover – Account takeover is actually one of the most common forms of credit card fraud. Basically, criminals will somehow manage to hold all your information and related documents. This is usually done online. They will then contact the credit card company and pretend to be you and ask them to change the address. They will provide proof of identity by hacking or otherwise obtaining your personal information. The replacement card is then sent to the fake address and the offender will be able to charge.
Chapter III: Data Visualization
This chapter shows the presentation, analysis, and interpretation of data from the federal trade commission. It is necessary to analyze the report's data with date, type, and details, therefore, this chapter mainly demonstrate the results and conclusion after the interpretation of data. To complete the process of analysis and interpretation successfully, the required data was collected from the FTC consumer sentinel network.
Data Presentation
We gathered open source from the Federal Trade Commission. During 2017, the Consumer Sentinel Network received nearly 2.7 million reports, down slightly from 2016:
– Fraud: 1.1 million (42.54% of all reports)
– Identity theft: 371,000 (13.87%)
– Other: 1.2 million (43.59%)
We focus on Identity theft which is around 14% of all reports. Credit card fraud tops the list of identity theft reports in 2017 and is 23% more than the previous year. The FTC received more than 133,000 reports from people who said their information was misused on an existing account or to open a new credit card account.
This chapter mainly focuses on analyzing and interpreting the data from FTC. A final summary of the project is provided in the last chapter by elaborating the results of the data analysis.
Chapter IV: Applications
Application 1: Eno from Capital One
In today's highly interconnected world, the data breach is an unfortunate reality. In fact, this is a lucrative industry where hackers can earn billions of dollars a year. So what measures can consumers take to reduce risk and reduce the impact and damage caused by violations?
Being proactive is always our best choice. We've enhanced passwords, gained more technical expertise, found suspicious emails, and implemented more secure browsing through encrypted connections. The innovative virtual card number technology from Eno, the Capital One assistant can offer a way to ensure the safety of your card number to get rid of a breach.
Eno and virtual card numbers help protect you when you encounter a breach while a merchant's been attacked. You can shop online without using your real credit card number. The unique technology helps ensure safety for online shopping and can improve your security in a brand new way.
Virtual credit card numbers
Anyone who is proficient in security knows the minute you hand over the card number and you believe the merchant to keep it safe. Until then, there is no way to provide your card information to complete the transaction, but Eno gets over the risk by completely removing the actual number of your cards.
Here's how it works: Eno is installed as a browser extension, pops up at checkout and creates a unique merchant-specific card number for the website. Eno automatically fills in the number for you and continues to check out as usual. Each virtual number is stored in a dashboard that you can get access and manage – this is where other major security benefits lie.
Application 2: Credit card fraud detection from machine learning
Business intelligence can not only help us to prevent credit card fraud, but also can reduce the mistake banks make. Sometimes, when we purchase products, we may face a problem: in legal transactions, our credit cards are often unexpectedly rejected. One reason is that fraud detection techniques used by customer banks incorrectly mark sales as suspicious. Recently, researchers at MIT have adopted a new machine learning technology that has greatly reduced these false positives, saving banks money and reducing customer frustration.
The use of machine learning to detect financial fraud dates back to the early 1990s and has been evolving for many years. Researchers train models to extract patterns of behavior from past transactions, called 'features,' that represent fraud. When you swipe the card, the card pings the model, and if the feature matches the fraud, the sale is stopped.
A report in 2015 shows about one in five fraud prediction of credit card are correct, which means in five suspicious behaviors, four of them are legal purchase. This incorrect prediction can result the bank to lose $118 billion in revenue by rejecting the customer using credit card. It can also lead to the loss of bank users.
Deep Feature Synthesis
Three years ago, Veeramachaneni and Kanter developed a method called 'Deep Feature Synthesis', which is an automated approach to extract highly detailed features from any data and finally, they decides to apply it to financial transactions.
An international bank offered a three-year dataset to the researcher, it included the detailed information of transaction amount, times, locations, vendor types, and terminals used. It contains approximately 900 million transactions from approximately 7 million personal cards. Of these transactions, approximately 122,000 were identified as fraudulent. Researchers trained and tested their models on a subset of the data.
Results
Compared to the traditional model bank used, the DFS model produced approximately 133,000 false positives, while 289,000 false positives decreased by approximately 54%. The researchers estimate that with the small number of false negatives detected – the actual fraud detected – can save the bank about 190,000 euros.
Chapter V: Preventions
Protect Your Personal Information Online and Offline
Avoid sharing your personal information online, because you have no idea about who are credit card fraudsters. They often collect people's personal information such as birthdates, addresses, passwords, and account numbers. Please re-consider when you wanna to put those information online.
We sometimes can receive card billing statements from bank. Please do not toss it directly into the trash. The statements often print your full credit card number, so shred them and put the shredded pieces in different trash bags to avoid someone getting your credit card number.
Don't Sign Blank Credit Card Receipts
Before you sign your name on credit card receipts, verify the amount in the receipts. If there has blank space in receipts, please write $0 in those place. Otherwise, the cashier may write an amount on it and most of time you will never find that.
Be careful about using public Wi-Fi
When you are staying at Starbucks, airport or cafe bar and using public network. Anyone else on the public network can scan your data transmission between your personal computer and the router. Sometimes, some hackers may set up a virtual network which has the same name with the public network to steal your information. Avoid input your personal information when using public network or you can use virtual private network and VPN to protect your information safe from eavesdroppers.
Be safe with your credit card online
When you receive emails from a bank or company which want you personal information, do not click the link of the email directly because these link are often phishing scams. Even if sometimes those email seems legitimate. The scammers want you to enter your login information in their fake website. If you receive similar emails, the best way is to go directly to that business's website to login to your account.
Even if you take all the right precautions, fraudsters can still steal your information through means outside your control. But by doing your due diligence, you can limit their opportunities.
Chapter VI: Conclusions
Fraudulent has been a huge threat for many individuals as well as organizations, of which credit cards as the main target. For the increasing reports about credit card fraud, more attention should be paid to it. Fortunately, by analyzing the data using business intelligence methods, we can prevent them from happening. Banks are trying to protect payment data sturdily and enhancing online payment securities both from server end and user's browser.
Furthermore, the analysis can be implemented to discover potential illegal threats and any kind of possible frauds way ahead even before occurring. These figures and reports provide a comprehensive risk report to the business and individuals which assists them to take correct and timely reaction towards potential threat.
Related Topics