The Photo Essay Esther Ki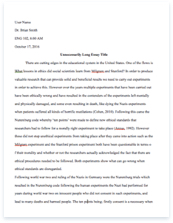 The whole doc is available only for registered users
Pages: 5
Word count: 1056
Category: Feelings
A limited time offer! Get a custom sample essay written according to your requirements urgent 3h delivery guaranteed
Order Now
Introduction "Is it really possible to tell someone else what one feels?" said Leo Tolstoy. Not all people can portray their feelings easily, and it is difficult to figure out exactly how someone feels. People often refuse to express their emotions verbally. Instead, people often express their feelings unintentionally, when they are turned around (when there is a specific action, like when someone is slouching or spacing out), or through other self-expression (such as outfits, accessories, and other items that people may carry around). Through these slight changes in their physical appearances, people's deep thoughts and emotions that were hidden can be revealed. #1 Feeling the music On March 1, 2015, David Ki, enjoys his time rehearsing his concert music for the upcoming band concert in Eagleview Middle School. "I usually do not like getting disturbed while practicing," said David Ki. As a 7th grader, David was learning that aging meant more responsibilities.
When he is faced towards the wall, his emotional appearance seemed to be very concentrated and lively, as he was swaying while playing his pieces. #2 The Thinker On March 2, 2015, Insook Yun sits on the carpet of the master bedroom thinking of what to do with her son (David' s) obsession for his phone. "Ever since I got him a phone, he hasn't been doing well in school. All he cares about these days is playing with his phone," said Insook Yun. She had already tried to take away David's phone for weeks and did not return it to him; However David managed to take his phone without Insook noticing. As the issue was progressing on, it seemed like her emotions were being worried, and it seemed to show it when she was simply turned around. #3 Scarves for warmth On March 4, 2015, Megan Smith dresses for warmth on the snowy day. But instead of just wearing a sweater, boots, and pants, she added a scarf to her outfit.
"I like to wear scarves," said Megan. Since Colorado has frequent snow, Megan decided to wear her outfit based off of the weather. Her outfit and body language show her weariness for the constant snow and overcasts. #4 Dress for comfort During class in Journalism (Gold 3), on March 4, 2015, Shyanne Hawken posed to show her confidence in her outfit. "I was tired this morning, so I threw a cardigan on and I usually wear necklaces because it makes me feel comfortable and it feels weird not wearing them," said Shyanne. When she wore her outfit, her expressions and body language showed her content with the school day/year. #5 Feeling Gray On March 4, 2015, Gabrielle Stephen wore shades of gray with basic print with simple blue jeans and a pair of black boots. Gabrielle's outfit portrayed how she was feeling that morning. "Actually the gray makes me feel really boring," said Gabrielle.
On a snowy day, Gabrielle felt bored and lazy and expressed herself through her outfit. #6 Family reading Everyday in the month of March, Duggen Ki, Insook Yun, and David Ki are gathered around the living room reading Bible scriptures, for the new family time that was created just couple days ago. The Ki family did not have a lot of family time before, and to solve the problem, a family reading group was formed. "It is actually nice to see all of my family members and read and talk about our day," said Duggen Ki. Since Duggen Ki was a pastor, he mostly stayed at church and did not get to spend his time with family. The hidden emotions of both Insook Yun and Duggen Ki seem more focused and solemn. #7 Sporty and Playful On March 2, 2015, Megan Humphreys and Natalie Barcelon dressed out in shorts and comfortable shirts for Total Fitness class.
But this fashion wasn't just for gym class, most of the days they both wore athletic clothing and this was mostly based on their mood. On days that they felt energetic and happy, they chose to wear brighter colors and dressed for comfort. #8 Dark & Black During lunch, Aliyah Reese, shows her friends her outfit with a dark violet hand sewn sweater. "This sweater is my favorite sweater. I really like how it keeps me warm, but feels really light. I wanted to wear it today so I could be warm in my classes," said Aliyah Reese. She was the type of person who wears dark colors almost every day, to show her personality of being shy and quiet, while showing her emotion. Violet, represents dreams and imagination, while calming the emotion. #9 Flower prints During lunch, Cynthia Benitez waits for her friends to eat lunch together. Ever since Cynthia began eating B lunch, she did not get to see a lot of her other friends.
Her back shows a hint of loneliness. #10 Style on point On March 4, 2015, Ashlyn Wilmot dresses especially for her new shoes. Ashlyn added that it was also just for Journalism class, to get pictures taken of her outfit. "I just dressed cute today because I really wanted to wear my new pair of boots that I got," said Ashlyn. Her emotions from this outfit could be easily spotted. There were hints of happiness and joy even on the disappointing forecasts of snow. Conclusion "Colors, like features, follow the changes of the emotions," said Pablo Picasso. It is said that when people make physical changes, or show their actions in a certain way, it can change emotions and help others to figure out their feelings to comfort them in any way possible.
All around the world, there are numerous number of different people and people who are at different locations; However people often show similar emotions and react by hiding their emotions as much as they are capable of. "Feelings and emotions are unstable," said Geraldine Vermaak. Emotions are a part of people's lives where it isn't easily controlled. This is why many people's emotions aren't entirely hidden. People's slight changes in appearances can change and reveal many minor hints of the emotions that are felt by the people. Acknowledgement Special Thanks To: My family Megan Smith Shyanne Hawken Gabrielle Stephen Jamie Smith Aliyah Reese Cynthia Benitez Megan Humphreys Natalie Barcelon Taylor Hutchison Ashlyn Wilmot
Related Topics