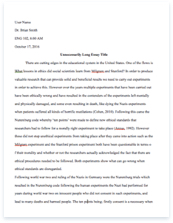 The whole doc is available only for registered users
A limited time offer! Get a custom sample essay written according to your requirements urgent 3h delivery guaranteed
Order Now
If the Americans had Dallas, we had many parallels of it as well. Dallas, an American prime time television soap opera, aired on CBS from April 2, 1978 to May 3, 1991 on CBS. Anna Liza was produced by GMA Network. Like its American counterpart, GMA Network started out as a radio station. Anna Liza was Philippine television series, or so to say a teleserye, in slangspeak. 1980 was the year it was launched. It ran for 6 years, ending with the untimely death of its lead actress Julie Vega. Its final episode aired in 1986.
Soap operas cater to different classes in the Philippine setting. Even my aunt who's a country general manager for a major computer company takes home her work most of the weekdays so she can sit in front of the TV and watch Kapamilya soap operas. Young and old alike would rush to malls for what they call fans' day. It's a day they get to see the main characters of the soap operas, both the loved and the hated, as long as he or she is part of the main cast. A fans' day is an indicator that a soap opera fares well at the ratings board, let alone makes it almost guaranteed that it will go beyond the normal lifespan of a television series that is four months. Another indicator here that a show is successful is when popular characters endorse different brands. Say, for example, Coco Martin and Richard Gomez' endorsement of Nescafe as their father and son characters in Walang Hanggan. And lastly, of course, who could not miss those items such as the infamous Memorata Shoes from Ina, Kapatid, Anak?
I agree that ideas have been recycled all over and over again in our array of TV series. However, like Dallas, these shows have also been subject to unfair scrutiny with regards to content, especially when in front of the highbrow society's gaze. Even if some shows had been nominated for awards abroad, still, because it is part of the superstructure called mass culture, critics refuse to relent and admit to themselves that some shows really do have some good in them. It might just be 1% original, but still, it entertains. And that's why people watch.
Related Topics