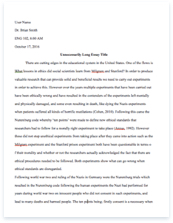 The whole doc is available only for registered users
A limited time offer! Get a custom sample essay written according to your requirements urgent 3h delivery guaranteed
Order Now
"Develop a passion for learning. If you do, you will never cease to grow." Anthony J. D'Angelo's words are true for a learner. If we grow erudition and aspiration for education early on, nothing can hold it back. By creating a passion for learning, we can create a lifetime of opportunity. However, achieving of higher education is not possible without studying in college. When I started thinking about why education is so important, I remember my grandmother opened the novel, looked at the pictures but was unable to read anything. I still remember that moment when she felt helpless and dependent, then I understood the value of education. Growing up, I attended multiples schools and encountered new ideas and challenges. As I completed bachelor's degree in education faculty in Nepal, I have possessed the attitude of diligence and perseverance and built knowledge and skill in the field of teaching. Now, my new educational journey has just began in The United States.
At the beginning of the year, I was not sure whether I could accommodate as a student. Since I have joined at Montgomery college, I am eager to gain a sophisticated understanding of computer science convention as well as intelligence technology; I have found the University of Maryland and Towson University to transfer and immerse myself into the educational system that I have admired for so long with most auspicious to developing and guiding all future learning.
The University of Maryland is the state's flagship university and one of the nation's preeminent public universities. Firstly, it drags my attention because of its location. It is located between Washington D.C. and Baltimore that offers me a suburban lifestyle within easy reach of big city experiences. Accordingly, freshmen do not have to live on campus that affords me the opportunity to get a deeper taste of independence, so I can run my own household and I can escape the college bubble. In addition, no more than 60 community college credit are required to transfer that meets my criteria. I am going to take CMSC 203, CMSC 204 and CMSC 207 which can be comprehensive evaluated before I register for classes; it allows me to save time and money by earning my degree faster. Similarly, the University of Maryland provides boundless opportunities for conducting. The computer science department has close ties to various research units in campus, providing students opportunities for collaborative research projects and access to special research facilities at Montgomery cyber security center, the Human-computer interaction Laboratory, including government and industry technology development organization. It also emphasizes practical based education such as how to apply logical skills and mathematical concepts to analyze, design and implement computer algorithms and programs.   
The average cost of tuition fee is sharply cheaper comparing to other public and private universities and as being a resident of Maryland state, I can clutch convenient fee for in-state resident. Enrolling freshmen are eligible to receive financial aid and state funding to help cover costs of education. Beside financial aid, it also offers generous merit scholarship such as key scholarship, Dean's scholarship, president's scholarship and additional scholarship resources for freshmen year and sophomore years. It also offers abundant opportunities of the internships, that provide academic credit as well as experiences to develop competencies for careers.         
Towson University is as reputed as the University of Maryland, which is recognized as among the largest public universities in Maryland. Towson University offers more than hundred bachelor's master's and doctoral degree programs in the liberal arts and sciences and applied professional fields. The department of computer sciences at Towson university offers an inclusive choice of academic options to prepare for rapidly growing and changing field of computing and develop hands-on skills.
Montgomery college education is my halfway point in the process of obtaining my bachelor's degree. However, many factors go into deliberating the ultimate decision of where I want to transfer, when I research for both university, I have found that the requirement for transfer admission vary among both universities. Priority admission is reserved for transfer student from a community college who have earned at least 55 transferable credits with cumulative 2.00 GPA. According to ARISYS, Montgomery college's associate degree programs are aimed at meeting the needs of students who intend to earn a bachelor's degree from university. These programs are specially designed so that all course will transfer to a four-year institution within Maryland state.
Related Topics