The Overworked Estate Manager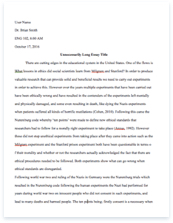 The whole doc is available only for registered users
A limited time offer! Get a custom sample essay written according to your requirements urgent 3h delivery guaranteed
Order Now
Lok Kim Sun is an estate manager who tried to single-handedly managing 28,500 acres of estate with 2500 employees. Even though he work his way up to his position now as an estate manager, he is extremely afraid of making mistake. This could be partly because of his immediate superior attitude, Henry Davidson who tends to look down to others and tends to adopt a very autocratic military attitude. Lok feels that he must know every details of the estate operation so that he can thoroughly brief Davidson every time Davidson visits his estate, which is about 4 times in a year. Besides having responsibilities in the estate, Lok also have outside responsibilities including dealing with two trade unions, local officials, the Planters Association and as a guest speaker at Universiti Pertanian. Lok only goes on vacation once a year and all the responsibilities are taking its toll on Lok as he feel very tense every time Davidson are due for his visits and Lok felt it becoming increasingly to cope with all the demand upon him both from the estate and the head office.
PROBLEM STATEMENT
List of Problems
• Lok Kim Sun is a very domineering man but extremely afraid of making mistake.
• Henry Davidson adopt autocratic attitude towards his subordinate and have low opinion of them
• Mr. Lok carries too many responsibilities in and outside the estate
• The estate hires employee without formal qualification PROBLEM STATEMENT
• Autocratic Leadership Style
o Domineering individual
o Afraid of making mistake
o Feels he has to know every detail related the estate
• Did not trust his subordinate
• Hire staff without formal qualification
Symptoms
• Mr. Lok feels he needs to know every detail on the estate activities.
• Mr. Lok handles a lot of admin work.
• Mr. Lok making personal check in the estate during weekends
• No time for any forward planning.
• Delayed in settling immediate problems
Problem Statement
We want the estate operations to run smoothly and progressing well and all problems get adequate attention and settled without unnecessary delay. Mr. Lok carries too many responsibilities in the estate and he barely coping with it. If this continues, it may affect the estate operations which could result in decreasing productivity. Mr. Lok need to delegate authority to his subordinate, send his subordinate to suitable courses to get the necessary qualification, and employ more qualified staff to help him.
ALTERNATIVE STRATEGIES
Delegation of Authority
It can be seen that Mr. Lok makes all the decision in the estate, including resolving the differences of opinion between his subordinate. Mr. Lok should let the subordinates to resolves their own differences of opinion and let them decide which course of action is the best. For starters, Mr. Lok could just give them authority to make internal decision. After a specific period of time, Mr. Lok then could give the authority to his subordinate to deal with the local officials.
Training and Courses
Even though the office assistant does not have the formal qualification, he actually already has the tacit knowledge on how to run the office. Mr. Lok could send him to suitable courses and after he completed each course Mr. Lok could let him do the office task.
EVALUATION OF ALTERNATIVE STRATEGIES
Delegation of Authority
If this strategy is to be implemented, most of the problems within the estate will get adequate attention and will be resolved without unnecessary delay. However, this alternative also will open room for error to happen.
Training and Courses
By enrolling to suitable training and courses, the Office Assistant will have the formal qualification which will enable him to do more of the office tasks. The downside of these alternative strategies is it will take time before he gets his formal qualification and also will be redundant with his knowledge in running the office.
BEST STRATEGIES AND JUSTIFICATION
Delegation of Authority
The delegation of authority will be best strategy since this will encourage the development of the subordinate and will benefit the estate in the long run. The subordinate will learn how to solve the problem arises in the estate, which in turn will give them to grow and advance in the plantation. Delegation of authority also could motivate the subordinate to perform better since they know that they have the opportunity to advance in the plantation. IMPLEMENTATION
Short term implementation
• Communicate the changes with the subordinate. Make sure they understand their new responsibility and role in the estate. • Clarify the changes with all workers. Mr. Lok must make sure that all workers understand the need to change and make them aware of what the management expected from them.
Long term implementation
• Train the subordinates so that they have the necessary skills to handle day to day job and new challenges in the estate including communication skills. • Monitor the subordinates and help them to adapt to the new changes. The changes must be flexible to enable them to adapt to any changes both internal and external.
Related Topics