The most common social networks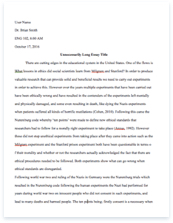 The whole doc is available only for registered users
A limited time offer! Get a custom sample essay written according to your requirements urgent 3h delivery guaranteed
Order Now
Facts:
 Acquisition accelerated Facebook's ability to bring connectivity and utility to the world;
 Leading mobile messaging company operated independently and retain its brand;
 WhatsApp co-founder and CEO Jan Koum to join Facebook Board of Directors.
Facebook, MENLO PARK, CALIF, on February 19, 2014, announced that it has reached a definitive agreement to acquire WhatsApp, a rapidly growing cross-platform mobile messaging company, for a total of approximately $16 billion, including $4 billion in cash and approximately $12 billion worth of Facebook shares. The agreement also provided for an additional $3 billion in restricted stock units to be granted to.
WhatsApp's founders and employees that will vest over four years subsequent to closing. WhatsApp was a leading and rapidly growing real-time mobile messaging service, with:
 Over 450 million people using the service each month;
 70% of those people active on a given day;
 Messaging volume approaching the entire global telecom SMS volume;
 Continued strong growth, added more than 1 million new registered users per day.
The acquisition supports Facebook and WhatsApp's shared mission to bring more connectivity and utility to the world by delivering core internet services efficiently and affordable. The combination will help accelerate growth and user engagement across both companies. WhatsApp was on a path to connect 1 billion people. The services that reached that milestone were incredibly valuable. Whatsapp's extremely high user engagement and rapid growth were driven by the simple, powerful and instantaneous messaging capabilities they provided. Facebook fosters an environment where independent-minded entrepreneurs can build companies, set their own direction and focus on growth while also benefiting from Facebook's expertise, resources, and scale. This approach worked well with Instagram, and WhatsApp operated in this manner. WhatsApp's brand will be maintained; its headquarters will remain in Mountain View, CA; Jan Koum will join Facebook's Board of Directors, and WhatsApp's core messaging product and Facebook's existing Messenger app will continue to operate as standalone applications.
About Facebook
Facebook's mission is to give people the power to share and make the world more open and connected. People use Facebook to stay connected with friends and family, to discover what's going on in the world, and to share and express what matters to them.
About WhatsApp
WhatsApp is a personal real-time messaging network allowing millions of people around the world to stay connected with their friends and family.
Benefits of Acquisition
• Expand Internationally
 Facebook wanted to reach the next billion users, so it made perfect sense to expand internationally into the countries it wasn't very popular in.
 There was a lot of room for growth internationally since Facebook was unpopular in Brazil, Eastern Europe, Russia, some parts of the Middle East, and completely banned in China.
 WhatsApp had a relatively solid user base in many of these countries, so it was actually a very smart and strategic move for Facebook to enter further into these countries, introducing Facebook as a platform for connecting people alongside WhatsApp, which they already used.
• Internet.org
 It is a global partnership between technology leaders, non-profits, local communities and experts who are working together to bring the internet to the two-thirds of the world's population that doesn\'t have it. Facebook is heralding this since a very long time.
 If WhatsApp becomes the go-to communications (voice, text, IM, etc…) application for the 5 billion people in the developing market; $19B purchase doesn't seem quite that audacious. Right after the Facebook acquisition, WhatsApp started moving forward to build out "voice" capabilities. This reinforces and solidifies their strategy of being the ultimate communications application.
• Complementary users
 WhatsApp complemented their existing chat and messaging services. Facebook Messenger is widely used for chatting with your Facebook friends, and WhatsApp for communicating with all of your contacts and small groups of people.
The Debate
There has been a continuous debate over the valuation of WhatsApp. WhatsApp revenues were $ 20 million with a user base of 450 million. Valuing a company at 1000X revenues didn't make sense. It was valued at $1.3 billion. Rest all was paid as goodwill as per the B/S of Facebook. It is also believed that Facebook was pretty restless in acquiring WhatsApp in that it acquired immediately after the Google's bid of $ 10 billion. It can be clearly observed from the Balance sheet of Facebook that the Goodwill of $ 17 billion was paid along with other $ 3 billion for the intangible assets. This position paper aims at analyzing the various facets of the deal and present my point of view and take a stand in this debate.
Arguments Against Acquisition
I doubt any revenue or cash flow models were crunched in Excel before Mark Zuckerberg decided to pull the trigger. I think Facebook's business reasoning boiled down to a simple issue. On the Web, Facebook is by far the most ubiquitous platform for connecting with family and friends (ex. e-mail, an age-old technology that largely stands outside the social networking wars) in most of the big markets it operates in. But in the realm of mobile apps, it was increasingly facing a tough battle against WhatsApp and (to a lesser extent) a handful of smaller rivals.
That made WhatsApp a long-term threat to Facebook\'s engagement rates and mindshare. As it is, Facebook would be hard-pressed to claim a share of app usage that\'s close to its share of Web browsing time in many top markets (estimated in some cases to be above 15%). But with a bona fide rival claiming 450M active users (and perhaps a billion in 2-3 years) and able to leverage contact books to build connections, it\'s close to impossible.
It's not a coincidence that this rival is the one app developer whose engagement and daily usage rate (as mention by Zuckerberg) exceeds Facebook's. I'm sure the implications of this aren\'t lost on Facebook\'s management.
None of this means WhatsApp will produce enough profits to justify a $19B valuation, especially since advertising is being ruled out as a revenue source (perhaps justifiably so).
Arguments in favor of Acquisition
Wouldn't it have been a smart investment for Google to pay $20 billion for Facebook around 2006-07? No Excel spreadsheet crunched at that time could justify such a valuation.
But if Google looked at it from a strategic perspective – social networking was a burgeoning Web phenomenon that mostly stood apart from the realm of search, and Facebook was its biggest and most promising player – it might have decided to make an offer.
Horizontal integration: Facebook\'s aim was to reach \"billions of users\". It was primarily a social company and WhatsApp provided the opportunity to achieve this aim. FB has huge social content but hasn\'t been able to make a mark globally in communication till now.
Ensure robust growth in the smartphone market: The future of social media lies in the smartphone/tablet market. With strategic moves like the acquisition of Instagram and the launch of Facebook paper, Facebook was trying to ensure that it continues to grow with the growth in smart devices.
Re-claim losing market share among teens: Facebook needed to ensure that it remained the \'cool\' social media platform among shifting tastes of the youth. Reportedly, Facebook\'s growth flattened among youth and negative among young teens. WhatsApp, at the same time, witnessed a strong user growth in the 16-24 age bracket.
Expand its reach into Europe and Emerging Markets: FB messenger has helped Facebook make a strong presence in US and Canada. Outside US and Canada, Facebook was a late entrant in the messaging market globally (2011). WhatsApp, launched in 2009, was the dominant messaging app in Europe and India. Facebook Messenger\'s market share is only next to WhatsApp in the messaging market.
Analysis
If you think that $16 billion is too much for 450 million users, then you're missing the point. Facebook already had the users. What they needed was access to the huge volume of data that these users exchange on a daily basis. This data flow will be used to juice Facebook's click-through rate, dramatically pushing up their revenue as a result. The valuation wasn't based on the stocks WhatsApp held, it was based on data flows that it would allow Facebook to tap into.
There's been a lot of discussion around what valuation Facebook used to justify an offer of US$19 billion for WhatsApp. The pundits seem to agree that WhatsApp was overvalued, making it a very expensive purchase. While WhatsApp might have a significant user base (around 450 million active monthly users) the service has very low revenue per user (US$1 per year, with the first year free) and no clear monetization strategy to fill the gap. They conclude, therefore, that the acquisition was a 'strategic' move. Facebook was buying out a competitor, while also using the opportunity to shore up the firm\'s rather lackluster performance in mobile. The reality, however, might be somewhere between these two poles.
These evaluations focus on the assets that Facebook will gain as the result of the acquisition: the user base and the potential ad inventory. (Though the ad inventory has typically been written off as WhatsApp has a position of 'no ads, no games, no gimmicks', and Facebook has clearly stated that it has no intention of changing the policy.) The average WhatsApp user sends more than 1,000 messages every month and receives more than 2,000 messages. That\'s over 30 messages a day, few of which are the spam which dominates email. It\'s also a user base where over 70% of the population is active on any given day.
Focusing on the user base WhatsApp has built ignores that fact that advertising is no longer a question of collecting eyeballs and putting a message in front of them. (It\'s also ignoring the fact that there would be significant overlap between the two user bases.) We live in the age of the empowered consumer, an age where brands are worth less than they used to be, and the balance of power between the merchant and consumer is firmly on the side of the consumer.
The challenge today it to rapidly respond to consumer needs. It's not enough to put your ads in front of a demographically appropriate consumer, even if that consumer has been carefully selected by the most sophisticated of big data methodologies. If the consumer isn\'t interested in that product or service at the specific moment that the ad is presented, then they won\'t even notice it. Decades of living in a media-saturated landscape forced us to develop a highly selective sense of attention.
The result, from an advertising point of view, if the growth of retargeting. Rather than simply pushing ads at demographically appropriate consumers, retargeting allows you to target those consumers who have already expressed an interest in your product or service. Typically they do this by visiting your website. You might have noticed how ads now follow you around the internet. Click on a book description but move on rather than purchasing, and you can expect ads for that same book to pop up on many of the websites you visit for the next few days. Retargeting hopes to increase click-through, and ultimately conversions, by pestering those people how have already expressed an interest (albeit, expressed very weakly) in buying a product.
Facebook's challenge is not to build out the user base or ad inventory. It already has a lot of users and more than enough opportunities to push ads at them. We can see this in the recent changes in how the timeline works, changes which actually reduce inventory. They want to make the ads they serve more valuable. They need to find a way to present ads for products and services that fulfill a declared need, rather than a demographic category. This is what makes Google Search ads so valuable. You express a desire to know more about a product or service – by typing a description of that product into the search box – and Google serves up an ad for the very same product or service – right next to the search results.
WhatsApp might just provide Facebook with something like that Google Search box, as WhatsApp gives Facebook a big, fat data stream that tells them what their user base is about to do. WhatsApp might not grow Facebook\'s user base, and it won\'t be a direct source of ad revenue. It will, however, allow them to watch what you\'re saying – privately – to your friends and relatives, and then use that information to tailor the ads presented to you on the firm\'s various web properties. Tell your best friend that you\'re test driving a car tomorrow, and expect to see ads from car manufacturers when you're browsing another friend's timeline later that night.
Here are a few implications that may impact businesses should Facebook decide to integrate with WhatsApp:
Through WhatsApp, brands can embrace marketing on mobile as a core philosophy and ensure that all or most of their products/services are designed for mobile phones. They can reach out to fans, market their brand offerings on mobiles etc.
If Facebook lets marketers integrate their business pages on WhatsApp, it would open a lot more channels of communication. Website visitors first visit your business page, then get directed to other apps/pages.
If Facebook allows 'Poke' on WhatsApp, this will give marketers the opportunity to create immediacy by sharing offers, promo and branded content for a limited time period. Poke is an app to send messages, photos, and videos, to a friend or multiple friends at once. When you send messages, photos, and videos, you can choose how long they'll be available for your friends to view. They can be live for 10 seconds, post which they will erase.
It may only be a matter of time before WhatsApp is commercialized. Brands can leverage their products/services with targeted location-based ads. With WhatsApp's voice communication, brands can get celebrities/endorses to market their products through voice messages. This could also offer e-commerce brands to directly sell to customers via WhatsApp.
Conclusion
Value WhatsApp based on the data flow it's created – the 1,000 messages per day, 70% of the days in the month, for around 450 million users (many who are already on Facebook) – and it starts to make sense.
If this data flow allows Facebook to double the click-through rate across its network – doubling revenue – then that US16$ billion looks pretty good. And if Facebook can use the same data flow to find that sweet spot, that 40% click-through rate that Google has, then it\'ll have hit the mother lode, and US$16 billion was a steal.
References
 http://www.deloittedigital.com/au/blog/blog_entry/whatsapp-wasnt-overvalued
 https://techcrunch.com/topic/subject/facebook-acquisition-of-whatsapp/
 http://www.nasdaq.com/symbol/fb/financials?query=balance-sheet
 http://marketrealist.com/2016/05/analysts-recommendations-facebook-4/
 http://www.icmrindia.org/casestudies/catalogue/Business%20Strategy/BSTR459.htm
 https://wenku.baidu.com/view/6642b1e0e53a580216fcfec4.html
 http://www.businessinsider.in/Facebooks-19-Billion-WhatsApp-Acquisition-Wasnt-Even-The-Biggest-Deal-This-Week/articleshow/30738456.cms
 http://www.ibtimes.com/whatsapp-worth-19-billion-6-reasons-why-facebook-purchased-mobile-messaging-app-1557026
Related Topics