The military term Hybrid threat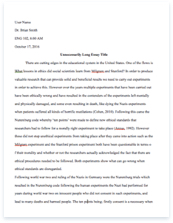 The whole doc is available only for registered users
A limited time offer! Get a custom sample essay written according to your requirements urgent 3h delivery guaranteed
Order Now
Widespread hybrid threats force military defenses to continue to prepare for hostile engagements. Hybrid threats change the idea of traditional warfare and challenges peace and security of countries around the world. The National Atlantic Treaty Organization defines hybrid threats as an umbrella term that encompasses a wide variety of existing adverse circumstances and actions, which include terrorism, migration, piracy, corruption, and ethnic conflict.
The Military officially defines the term "hybrid threat" as a diverse and dynamic combination of regular forces, irregular forces, and/or criminal elements all unified to achieve mutually benefitting effects. Hybrid threats are an extremely effective means to accomplish core objectives because they cause damage by exploiting the weaknesses of governments and other organizations through collaboration. The Peninsula War in 1814 is a historical hybrid threat that combined regular and irregular allied forces to prevent France from controlling the Iberian Peninsula.
This historical example of a hybrid threat lacked the sophistication and technology we see in modern warfare. Regardless, the concepts of collaboration for mutual benefits still exist. With technological advances and overwhelming financial resources, emerging hybrid threats poses an even more dangerous situation for modern countries and political leaders. Hybrid threats will seek to use the media, technology, and a position within a state's political, military, and social infrastructures to their advantage.
Although the phenomena of irregular forces engaging regular military forces by using conventional tactics and weapons is not new, regular military forces are capable of using guerrilla tactics when it suits them as a proxy for a hostile nation-state actors . Russia is historically known as a nuclear-armed superpower that presents one of the greatest national hybrid threats. "Russia possesses the conventional and nuclear capability to be an existential threat to this nation should they choose to do so.
" Russia combines modern technology with core-actors and regular forces to negatively impact television programming, influence social media news sites, sway elections, shape political narratives and ultimately display the capability as a progressive hybrid threat. Hybrid threats in the Ukrainian territory of Crimea poses alarming implications for other nations to reexamine their approach to national security. The Annexation of Ukrainian territory of Crimea by the Russian Federation demonstrates how National–State Actors and Regular Military forces unify to achieve mutually benefitting effects.
Russia has demonstrated the capability to stealthily acquire territory and establish a government in Crimea. Russia's government influence and collaboration with unidentified masked militants exemplifies elements of corruption, command, and control to accomplish military and political agendas. Although the Russian government and military serve different purposes, annexing Crimea exploited the weaknesses in government and security.
This effort allowed Russia unrestricted access to their naval ports as well as more control over the natural resources. In conclusion, past hybrid threats may have fell short of the complexity and technology of modern warfare. However, the concept of collaboration for mutual benefits remain the same. National-State actors and military forces still employ guerrilla tactics that include deception and mobility in order to generate a hybrid threat. Hybrid threats exploit weaknesses in government and security.
Although Russia is the current dominant actor and one of our nation's greatest hybrid threats, past hybrid threats were able to achieve similar outcomes by combining regular and irregular forces to achieve a common goals.
BIBLIOGRAPHY
Bachmann, Sascha-Dominik, AND Paphiti, Anthony. "Russia's Hybrid War and its implications for Defence and Security in the United Kingdom" Scientia Militaria – South African Journal of Military Studies [Online], Volume 44 Number 2 (1 December 2016)
Chivvis, Christopher S.. Understanding Russian "Hybrid Warfare": And What Can Be Done About It. Santa Monica, CA: RAND Corporation, 2017. https://www. rand. org/pubs/testimonies/CT468. html. TRADOC. Hybrid Threat. TC 7-100 26 November 2010 http://armypubs. army. mil/ProductMaps/PubForm/TC_Details. aspx? ID=0902c851800122b0&PUBNO=TC+7-100 , accessed 15 October 2017 Air Force General Selva, Paul "Russia, Not ISIS, Greatest Threat to US, General Says. " Military Confirmations Hearing 14 July 2015.
Related Topics