The Lost Battalion: Film Analysis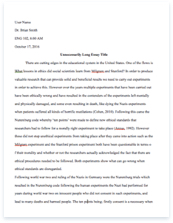 The whole doc is available only for registered users
A limited time offer! Get a custom sample essay written according to your requirements urgent 3h delivery guaranteed
Order Now
In movie The Lost Battalion Major Charles White Wittlesey and his troops lead an attack into the Argonne Forest where they encountered severally bloody battles with the Germans, who outnumbered them and completely surrounded them. He started off with 500 men at the beginning of the campaign and by the end under 200 men were left. This movie shows the obstacles that stood in their way in order to stand their ground against German forces. These obstacles included lack of experience, food and ammunition supply, and communication. These struggles were responsible for the high number of casualties that occurred during this five day blood bath.
Experience was a problem for Major Wittlesey , At the beginning of the movie he learns that he is going to need every man he can get to push through these German forces. He gains a great number of inexperienced dough boys fresh out of basic training that have never seen battle before. Having inexperienced soldier slowed down the battalion and cause more deaths than necessary. For example, in the movie Major Wittlesey had to help a soldier during mid battle reload his gun, which could of cost him his own life. Also, another scene showed a curious dough boy peering over a trench and almost getting himself killed. These inexperienced doughboys proved that they are not only a danger to themselves on the battlefield ,but they are also a danger to others.
Another struggle Major Wittlesey and his men had to overcome was their lack of food and ammunition. Him and his men were expecting to be reinforced with more men and supplies after chasing the Germans into the Argonne forest. This however, was not the case and after a day or two their supplies began to run out. In order to survive they had to ration their food supply and struggle with a German sniper to obtain water from a near by stream. To obtain more ammunition and food soldiers had to search the rotting corpses of their fallen comrades.
The third and most important obstacle that Major Whittlesey and his doughboys faced was the lack of communication to and from their base. Previously before entering the forest him and his men were informed that French and American flanks were moving forward on each side of their battalion and they were to await further instructions.
In the process of pushing the Germans back into the forest, their communication lines were cut and they were not informed that they had no support from the French and American battalions. Having their lines cut meant that they had to rely on other means of communication with their base. They attempted to use carrier pigeons to get the messages back to base, but Germans had soon caught on and shot down any pigeons in sight. This lack of communication resulted in the army killing 60 men on their own side with artillery fire.
After five long days of battle Major Whittlesey's men had lost over half of the battalion in a series of battles with the Germans. They lost a number of men, but their deaths were not for nothing. While the remained a constant nuisance for the Germans, the American military were able to put more men into action and push the Germans completely out of the Argonne forest. Within five more weeks the Great War had ended. These men had overcome the challenges of inexperience, starvation, and severed communications. Although these challenges cripple the army and gave them a strong disadvantage it still wasn't enough to stop them from holding back the Germans.
Related Topics