The Life of a Licensed Practical Nurse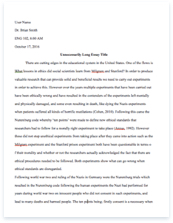 The whole doc is available only for registered users
A limited time offer! Get a custom sample essay written according to your requirements urgent 3h delivery guaranteed
Order Now
Nursing is one of the most popular occupations in the U.S. The number of nurses in the United States is expected to expand to 3.2 million by 2018, accounting for at least 581,500 new jobs for upcoming nurses, according to the Bureau of Labor Statistics. Just think if the nurses expand by that much, what will happen for all of other jobs. This essay will inform the reader the requirements and benefits of taking on the role of a LPN. Licensed Practical Nursing is an extraordinary field that requires physical and emotional abilities. While researching this career, I have had the great opportunity to explore the responsibilities, characteristics, environment, salary, and education of a Licensed Practical Nurse. After researching information on this career, I became aware that licensed practical nurses perform a variety of task under the supervision of a registered nurse (Johnson & Johnson Services, Inc.,, 2013). LPNs spend up to 14 hours a day sometimes even more caring for patients.
That's at least 98 hours a week. Caring for patients responsibilities include administering PO (- by mouth) medications and injections, treatments, charting on patients, taking vital signs, etc. Furthermore, a LPN must also contribute to their job field by assisting doctors when needed. Starting a career as an LPN is a great way to become a registered nurse (Johnson & Johnson Services, Inc.,, 2013). It is also a great alternative for those who want to become nurses, but do not want to be RNs (Johnson & Johnson Services, Inc.,, 2013).
Becoming a LPN is an excellent job for helping people. Making a change in any kind of way can do the world some good. Nursing is a demanding field where the hours are long and grueling (Aspiring Nurse, 2013). Therefore, this field requires someone with a personality that benefits the patient's feelings and well-being. Nurses must care about their patients (Aspiring Nurse, 2013). Patients may not be feeling like themselves every day, so a nurse should be able to deal with many types of behaviors concerning a patient. A nurse should be able to handle the stress and the range of emotions that he/she will feel on a daily or weekly basis (Aspiring Nurse, 2013).
When working a nursing job it is all about making the patient comfortable and making sure the patient is taken care of in the best possible way. If there are any ulterior motives or biases, a person will not be able to succeed as a nurse. Extended care or long terms nursing facilities (such as skilled rehabilitation hospitals and nursing homes) are the most common employment settings for LPNs (Davila, 1993-2013). Although most people would think a nurse should be working only in an office or hospital or some sort, the truth is that nurses work in many places. A nurse can work anywhere like general care hospitals, medical offices, community health centers, and even in a patient's home. Nursing services are often provided around the clock. LPNs will have a variable work schedule that often includes nights, holidays, and weekends (Davila, 1993-2013). If an individual wants to be a LPN, they will need a high school diploma or GED to be accepted in to a LPN educational training program.
The program is typically a 12-month program found in technical and vocational schools and community colleges (Davila, 1993-2013). These programs award diplomas or certificates rather than degrees (Davila, 1993-2013). The most honorable programs will be accredited by the National League for Nursing Accrediting Commission (NLNAC), and accreditation represents that a program properly prepares students to be LPNs. The credits received for the program are likely to transfer if the student wants to change their degree type (such as an associate's degree or bachelor's degree in nursing). The training includes hands-on training and is normally carried out in the clinical rotations within the program. Because job duties and employer policies vary widely, most training is conducted at the workplace under the supervision of another LPN or RN (Davila, 1993-2013).
The data present in 2011 from the Bureau of Labor Statistics show that LPN wages ranged $14.74/hourly ($30,050/yearly) to 27.44/hourly ($57,080/yearly). The salary has jumped up more since 2011. The average salary of a nurse today can range $47K-$68K. LPN compensation is higher in more populated regions of the U.S. where there are many large healthcare facilities (Davila 1993-2013). Also, the pay can wage differently depending on what state or country you are in. Most LPNs work with elderly people, and since the U.S. population is aging quickly, the demand for these nurses will grow (Davila 1993-2013). According to the Bureau of Labor Statistics Occupational Outlook Handbook, LPNs will see their job opportunities expand by about 22 percent (an above-average rate) through 2020 (Davila, 1993-2013).
Jobs that will likely be the most available for a LPN will be home healthcare, long term care, doctor office jobs, and assisted living. After reviewing the research on this career, I am sure that a career in the nursing field will be a success for anyone. Pursuing this career may take a little bit of time, but it is doable and will be worth everything you have put into becoming a licensed practical nurse. Nursing is a great opportunity for anyone who likes to help people. This is a field that can help a person learn what it takes to be successful in the world we live in. I hope that the information provided impacts someone and will make them think twice and consider this field of work.
References
Aspiring Nurse. (2013). Lpn personality traits. Retrieved from http://www.aspiringnurse.com/licensed-practical-nurse/online-lpn-programs/lpn-personality-traits/ Davila, L. (1993-2013). How to become a lpn. Retrieved from http://www.innerbody.com/careers-in-health/how-to-become-an-lpn.html Johnson & Johnson Services, Inc.,. (2013, January 3). Licensed practical nurse. Retrieved from http://www.discovernursing.com/specialty/licensed-practical-nurse
Related Topics