The Life Cycle of Coca Cola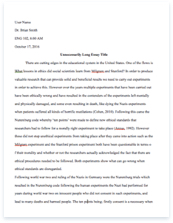 The whole doc is available only for registered users
A limited time offer! Get a custom sample essay written according to your requirements urgent 3h delivery guaranteed
Order Now
The Coca-Cola Company is an American multinational beverage corporation and manufacturer, retailer and marketer of nonalcoholic beverage concentrates and syrups, which is headquartered in Atlanta, Georgia. The company is best known for its flagship product Coca-Cola, invented in 1886 by pharmacist John Stith Pemberton in Columbus, Georgia. The Coca-Cola formula and brand was bought in 1889 by Asa Griggs Candler (December 30, 1851 – March 12, 1929), who incorporated The Coca-Cola Company in 1892. Besides its namesake Coca-Cola beverage, Coca-Cola currently offers more than 500 brands in over 200 countries or territories and serves over 1.7 billion servings each day. The company operates a franchised distribution system dating from 1889 where The Coca-Cola Company only produces syrup concentrate which is then sold to various bottlers throughout the world who hold an exclusive territory.
The Coca-Cola Company offers more than 500 brands in over 200 countries, besides its namesake Coca-Cola beverage. Tab was Coca-Cola's first attempt to develop a diet soft drink, using saccharin as a sugar substitute. Introduced in 1963, the product is still sold today, although its sales have dwindled since the introduction of Diet Coke. The Coca-Cola Company also produces a number of other soft drinks including Fanta (introduced circa 1941) and Sprite. Fanta's origins date back to World War II when Max Keith, who managed Coca-Cola's operations in Germany during the war, wanted to make money from Nazi Germany but did not want the negative publicity. Keith resorted to producing a different soft drink, Fanta, which proved to be a hit, and when Coke took over again after the war, it adopted the Fanta brand as well. The German Fanta Klare Zitrone ("Clear Lemon Fanta") variety became Sprite, another of the company's bestsellers and its response to 7 Up.
During the 1990s, the company responded to the growing consumer interest in healthy beverages by introducing several new non-carbonated beverage brands. These included Minute Maid Juices to Go, Powerade sports beverage, flavored tea Nestea (in a joint venture with Nestle), Fruitopia fruit drink and Dasani water, among others. In 2001, Minute Maid division launched the Simply Orange brand of juices including orange juice.
In 2004, perhaps in response to the burgeoning popularity of low-carbohydrate diets such as the Atkins Diet, Coca-Cola announced its intention to develop and sell a low-carbohydrate alternative to Coke Classic, dubbed C2 Cola. C2 contains a mix of high fructose corn syrup, aspartame, sucralose, and Acesulfame potassium. C2 is designed to more closely emulate the taste of Coca-Cola Classic. Even with less than half of the food energy and carbohydrates of standard soft drinks, C2 is not a replacement for zero-calorie soft drinks such as Diet Coke. C2 went on sale in the U.S. on June 11, 2004, and in Canada in August 2004. C2's future is uncertain due to disappointing sales. Coca-Cola is the best-selling soft drink in most countries, and was recognized as the number one global brand in 2010.
While the Middle East is one of the only regions in the world where Coca-Cola is not the number one soda drink, Coca-Cola nonetheless holds almost 25% market share (to Pepsi's 75%) and had double-digit growth in 2003. Similarly, in Scotland, where the locally produced Irn-Bru was once more popular, 2005 figures show that both Coca-Cola and Diet Coke now outsell Irn-Bru. In Peru, the native Inca Kola has been more popular than Coca-Cola, which prompted Coca-Cola to enter in negotiations with the soft drink's company and buy 50% of its stakes. In Japan, the best selling soft drink is not cola, as (canned) tea andcoffee are more popular. As such, The Coca-Cola Company's bestselling brand there is not Coca-Cola, but Georgia.
On July 6, 2006, a Coca-Cola employee and two other people were arrested and charged with trying to sell trade secrets information to the soft drink maker's competitor, PepsiCo for $1.5 million. The recipe for Coca-Cola, perhaps the company's most closely guarded secret, was never in jeopardy. Instead, the information was related to a new beverage in development. Coca-Cola executives verified that the documents were valid and proprietary. At least one glass vial containing a sample of a new drink was offered for sale, court documents said. The conspiracy was revealed by PepsiCo, which notified the authorities when they were approached by the conspirators. The company announced a new "negative calorie" green tea drink, Enviga, in 2006, along with trying coffee retail concepts Far Coast and Chaqwa.
On May 25, 2007, Coca-Cola announced it would purchase Glaceau, a maker of flavored vitamin-enhanced drinks (vitamin water), flavored waters, and Burn energy drinks, for $4.1 billion in cash. On September 3, 2008, Coca-Cola announced its intention to make cash offers to purchase China Huiyuan Juice Group Limited (which has a 42% share of the Chinese pure fruit juice market) for US$2.4bn (HK$12.20 per share). China's ministry of commerce blocked the deal on March 18, 2009, arguing that the deal would hurt small local juice companies, could have pushed up juice market prices and limited consumers' choices.
In October 2009, Coca-Cola revealed its new 90-calorie mini can that holds 7.5 fluid ounces. The first shipments are expected to reach the New York City and Washington D.C. markets in December 2009 and nationwide by March 2010.
In November 2011 for the Winter Holidays, Coca-Cola revealed a white can that contained regular Coke instead of Diet Coke, but it was quickly withdrawn only a month after release due to consumer complaints about the similar look to the silver cans commonly used for Diet Coke. There were also complaints about deviating from the traditional red color of Coca-Cola cans. Coca-Cola operates a soft drink themed tourist attraction in downtown Atlanta, Ga; the "World of Coca-Cola" is a multi-storied exhibition of the many flavors sold by the company as well as a museum to the history of the company.
Related Topics