The Last Days of Lehman Brothers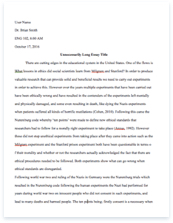 The whole doc is available only for registered users
Pages: 4
Word count: 784
Category: Bank
A limited time offer! Get a custom sample essay written according to your requirements urgent 3h delivery guaranteed
Order Now
The heads of Wall Street's biggest investment banks were summoned to an evening meeting by the US Treasury Secretary, Hank Paulson, to discuss the plight of another – Lehman Brothers. After six months' turmoil in the world's financial markets, Lehman Brothers was on life support and the government was about to pull the plug. Lehman CEO, Dick Fuld, recently sidelined in a boardroom coup, spends the weekend desperately trying to resuscitate his beloved company through a merger with Bank of America or UK-based Barclays. But without the financial support of Paulson and Lehman's fiercest competitors, Fuld's empire – and with it, the stability of the world economy – teeters on the verge of extinction.
Written by BBC press release The Last Days of Lehman Brothers summarizes the events that occurred over the weekend preceding Monday, 15 September 2008, when Lehman declared bankruptcy. Investment bank Lehman Brothers is in trouble after a turbulent six months in which their real estate investments have lost billions of dollars, causing steep drops in Lehman's stock. Lehman's boss, Dick Fuld (Corey Johnson), who brought the firm through other crises, is himself growing desperate. Fuld's plan to spin off the company's bad assets into a separate company does not satisfy investors, and Lehman stock drops by 75% in one week.
Fuld's only remaining solution is to have Lehman acquired. Both Bank of America and Barclay Bank are interested in purchasing the firm but are dissuaded because so much of Lehman's assets are "toxic", worthless. Lehman's problems have put the US government in a delicate position. The collapse of a firm of Lehman's size would have catastrophic economic repercussions well beyond the firm itself. Because there is no political support for a government bailout of the firm, the government turns to Lehman's competitors for help. Late on the afternoon of 12 September, a Friday, the leaders of the top investment banks on Wall Street, Lehman's competitors, are summoned to the Federal Reserve Bank of New York.
American Treasury Secretary Hank Paulson warns the incredulous group that Lehman is not too big to fail and that there will be no bailout using public money. Instead, Paulson cajoles the bank heads to work out some joint plan among themselves to relieve Lehman of its toxic assets, warning them that the steep price they would pay to save Lehman would be easily outweighed by the cost of its failure. He also intimidates the bank heads by reminding them that they too will soon need help. A solution must be found before trading opens in Japan on Monday morning. By Friday evening, Bank of America begins stalling the deal, noting that Lehman's valuation puts them "underwater" by billions of dollars. Fuld must now depend on Barclays, and he is clearly growing more desperate.
Retaining hopes that Bank of America will change its mind, Fuld has the firm's attorney Harvey R. Miller (Richard Durden) begin drafting a bankruptcy petition. As Paulson's group searches for alternatives, Lehman's assets are subject to "valuation" by analysts from other firms. The analysts spend the night poring over boxes of paperwork. Calculation is made extremely difficult because much of the assets are based oncollateralized debt obligation (CDO) instruments whose value is difficult to assess.
Discussion continue at the Fed throughout Saturday with little result. John Thain of Merrill Lynch (Ben Daniels) pulls out of Paulson's bailout group, telling Paulson that his company is in discussions with Bank of America. As they are no longer committed to Lehman, Bank of America is free to consider acquiring Merrill Lynch, which desperately needs the deal. Since the prospect of acquisition makes it less likely that Merrill will need help from the Fed, Thain has little incentive to continue participating in Paulson's discussions.
As Thain leaves, he learns from Paulson of the Fed's plans to bail out AIG, whose credit default swaps insure half of the western world's banking system. By Sunday morning, Fuld receives word that Barclays has agreed to acquire Lehman Brothers, saving it. Jubilation is short-lived. Under British law, Barclays cannot guarantee Lehman's debts until its own shareholders vote on the matter, and that will not happen until Tuesday – beyond the Monday morning deadline.
Paulson reiterates that the Fed will not "back-stop" Lehman, not even for the two days it will take for Barclays's shareholders to vote. With no chance of a buyout, Lehman has no choice but to file for bankruptcy. Lehman's CFO signs the petition just minutes before the midnight deadline. A devastated Fuld leaves his office as Lehman's now unemployed staff cleans out their desks. A voice-over notes that the Fed did bailout firms that faced collapse after Lehman.
Related Topics