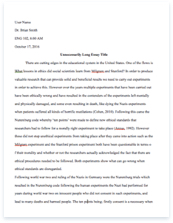 The whole doc is available only for registered users
A limited time offer! Get a custom sample essay written according to your requirements urgent 3h delivery guaranteed
Order Now
INTRODUCTION OF KOTAK MAHINDRA GROUP
1. The Kotak Mahindra Group
Kotak Mahindra is one of India's leading financial conglomerates, offering complete financial solutions that encompass every sphere of life. From commercial banking, to stock broking, to mutual funds, to life insurance, to investment banking, the group caters to the financial needs of individuals and corporate. The group has a net worth of around Rs. 3,200 crore, employs around 10,800 people in its various business and has a distribution network of branches, franchisees, representative offices and satellite offices across 300 cities and towns in India and offices in New York, London, Dubai, Mauritius and Singapore. The Group services around 2.6 million customer accounts. As on March 31, 2007, the group has a net worth of over 3,200 crore, and the AUM across the group is around Rs. 224 billion and employs over 10,800 employees in its various businesses. With a presence in 300 cities in India and offices in New York, London, Dubai, Mauritius and Singapore, it services a customer base of over around 2.6 million. The group specializes in offering top class financial services, catering to every segment of the industry. The various group companies include: Kotak Mahindra Bank Ltd
Kotak Mahindra Old mutual Life Insurance Ltd
Kotak Securities Ltd
Kotak Mahindra Capital Company (KMCC)
Kotak Mahindra Prime Ltd (KMPL)
Kotak International Business
Kotak Mahindra Asset Management Company Ltd (KMAMC)
Kotak Private Equity Group (KPEG)
Kotak Reality Fund
The company has a full-fledged research division involved in Macro Economic studies, Sectoral research and Company Specific Equity Research combined with a strong and well networked sales force which helps deliver current and up to date market information and news. Brief Introduction of Kotak Mahindra Group
a. Kotak Mahindra Bank Ltd –
Kotak Mahindra Bank Ltd is a one stop shop for all banking needs. The bank offers personal finance solutions of every kind from savings accounts to credit cards, distribution of mutual funds to life insurance products. Kotak Mahindra Bank offers transaction banking, operates lending verticals, manages IPOs and provides working capital loans. Kotak has one of the largest and most respected Wealth Management teams in India, providing the widest range of solutions to high net worth individuals, entrepreneurs, business families and employed professionals. b. Kotak Mahindra Old Mutual Life Insurance Ltd –
Kotak Mahindra old Mutual Life Insurance Ltd is a 74:26 joint venture between Kotak Mahindra Bank Ltd., its affiliates and Old Mutual plc. A Company that combines its international strengths and local advantages to offer its customers a wide range of innovative life insurance products, helping them takes important financial decisions at every stage in life and stay financially independent. The company covers over 3 million lives and is one of the fastest growing insurance companies in India.
c. Kotak Securities –
Kotak Securities is one of the largest broking houses in India with a wide geographical reach. Kotak Securities operations include stock broking and distribution of various financial products including private and secondary placement of debt, equity and mutual funds. Kotak Securities operate in five main areas of business:
Stock Broking (retail and institutional)
Depository Services
Portfolio Management Services
Distribution of Mutual Funds
Distribution of Kotak Mahindra Old Mutual Life Insurance Ltd products d. Kotak Investment Banking (KMCC) –
Kotak Investment Banking (KMCC) is a full-service investment bank in India offering a wide suite of capital market and advisory solutions to leading domestic and multinational corporations, banks, financial institutions and government companies. Our services encompass Equity & Debt Capital Markets, M&A Advisory, Private Equity Advisory, Restructuring and Recapitalization services, Structured Finance services and Infrastructure Advisory & Fund Mobilization. e. Kotak Mahindra Prime Ltd –
Kotak Mahindra Prime Ltd is among India's largest dedicated passenger vehicle finance companies. KMPL offers loans for the entire range of passenger cars, multi-utility vehicles and pre-owned cars. Also on offer are inventory funding and infrastructure funding to car dealers with strategic arrangements via various car manufacturers in India as their preferred financier. f. Kotak International Business –
Kotak International Business specializes in providing a range of services to overseas customers seeking to invest in India. For institutions and high net worth individuals outside India, Kotak International Business offers asset management through a range of offshore funds with specific advisory and discretionary investment management services. g. Kotak Mahindra Asset Management Company –
Kotak Mahindra Asset Management Company offers a complete bouquet of asset management products and services that are designed to suit the diverse risk return profiles of each and every type of investor. KMAMC and Kotak Mahindra Bank are the sponsors of Kotak Mahindra Pension Fund Ltd, which has been appointed as one of six fund managers to manage pension funds under the New Pension Scheme (NPS). h. Kotak Private Equity Group –
Kotak Private Equity Group helps nurture emerging businesses and mid-size enterprises to evolve into tomorrow's industry leaders. With a proven track record of helping build companies, KPEG also offers expertise with a combination of equity capital, strategic support and value added services. What differentiates KPEG is not merely funding companies, but also having a close involvement in their growth as board members, advisors, strategists
and fund-raisers.
i. Kotak Realty Fund –
Kotak Realty Fund deals with equity investments covering sectors such as hotels, IT parks, residential townships, shopping centers, industrial real estate, health care, retail, education and property management. The investment focus here is on development projects and enterprise level investments, both in real estate intensive businesses. 2. History of Kotak Mahindra Group
The Kotak Mahindra Group was born in 1985 as Kotak Capital Management Finance Limited. This company was promoted by Uday Kotak, Sidney A.A. Pinto and Kotak & Company. Industrials Harish Mahindra and Anand Mahindra took a stake in 1986, and that's when the company changed its name to Kotak Mahindra Finace Limited. Since then it's been a steady and confident journey to growth and success. 1986 – Kotak Mahindra Finance Ltd started the activity of Bill Discounting 1987 – Kotak Mahindra Finance Ltd entered the Lease and Hire Purchase market 1990 – the Auto Finance division was started
1991 – the investment Banking Division was started. Took over FICOM, one of India's largest financial retail marketing networks. 1992 – Entered the Funds Syndication sector
1995 – Brokerage and Distribution businesses incorporated into a separate company – Securities. Investment banking division incorporated into a separated company – Kotak Mahindra Capital Company 1996 – The Auto Finance Business is hived off into a separate company – Kotak Mahindra Prime Limited (formerly known as Kotak mahindra Primus Limited). Kotak Mahindra takes a significant stake in Ford Credit Kotak. Mahindra Limited, for financing Ford vehicles. The Launch of Matrix information Services Limited marks the Group's entry into information distribution 1998 – Entered the mutual fund market with the launch of Kotak Mahindra Asset Management Company 2000 – kotak Mahindra tied up with Old Mutual plc. For the Life Insurance business. Kotak Securities launched its on-line broking site. Commencement of private
equity activity through setting up of Kotak Mahindra Capital Fund. 2001 – Matrix sold to Friday Corporation. Launched Indurance Services. Kotak Securities Ltd. was incorporated 2003 – Kotak Mahindra Finace Ltd. converted into a commercial bank – the first Indian Company to do so. 2004 – Launched India Growth Fund, a private equity fund.
2005 – Kotak Group realigned joint venture in Ford Credit; their stae in Kotak Mahindra Prime was bought out (formerly known as Kotak Mahindra Primus Ltd) and Kotak group's stake in Ford credit Kotak Mahindra was sold. Launched a real estate fund. 2006 – Bought the 25% stake held by Goldman Sachs in Kotak Mahindra Capital Company and Kotak Securities. 2008 – Launched a Pension Fund under the New Pension System 2009 – Kotak Mahindra Bank Ltd. opened a representative office in Dubai. Entered Ahmedabad Commodity Exchange as anchor investor 2010 – Ahmedabad Derivatives and Commodities Exchange, a Kotak anchored enterprise, became operational as a national commodity exchange.
Introduction of the Company
Introduction Kotak Securities Limited
Originally established in 1994, Kotak Securities is a subsidiary of Kotak Mahindra Bank, which services more than 7.4 lakh customers. The firm has a wide network of more than 1400 branches, franchisees representative offices, and satellite offices across 448 cities in India and offices in New York, London, Dubai, Mauritius and Singapore. We process more than 400000 trades a day which is much higher than some of the renowned international brokers. The company is a corporate member of both The Bombay Stock Exchange (BSE) and The National Stock Exchange of India (NSE). Our operations include stock broking services for trading in stock markets through branches & internet and distribution of various financial products including investments in IPOs, Mutual Funds and Currency Derivatives. Currently, Kotak Securities is one of the largest broking houses in India with substantial geographical reach to Asia Pacific, Europe, Middle East and America. Kotak Securities Limited is one of the largest player in distribution of IPOs – it was ranked number One in 2003-04 as Book Running Lead Manager in public equity offerings by PRIME Database.
It has also won the Best Equity house Award from Finance Asia – April 2004. The Company has a full-fledged Research division involved in macroeconomic studies, sectoral research and Company specific equity research combined with a strong and well networked sales force which helps deliver current and up-to-date market information and news. The Company has 195 branches servicing more than 2,20,000 customers and a coverage of 231 Cities. It's has an Online presence through Kotakstreet.com where they offer Internet Broking services and also online IPO and Mutual Fund Investments. Kotak Securities Ltd is also a depository participant with National Securities Depository Limited (NSDL) and Central Depository Services Limited (CSDL), providing dual benefit services wherein the investors can use the brokerage services of the company for executing the transactions and the depository services for settling them. Kotak Securities is all about attracting new customers and building a long term relationship with its existing customers. Kotak Securities Limited has Rs. 1,202 crore of Assets Under Management (AUM) as of 31st Dec, 2011. Kotak Securities has a centralized Marketing department located in Mumbai. It broadly looks into four areas i.e. Brand Building
Related Topics