The Indian Hotels Company Limited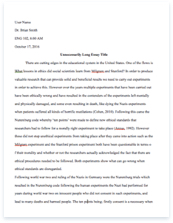 The whole doc is available only for registered users
A limited time offer! Get a custom sample essay written according to your requirements urgent 3h delivery guaranteed
Order Now
The Indian Hotels Company Limited (IHCL) and its subsidiaries are collectively known as Taj Hotels Resorts and Palaces. It is recognized as one of Asia's largest and finest hotel company. Taj Hotels Resorts and Palaces comprises 93 hotels in 55 locations across India with an additional 16 international hotels in the Maldives, Malaysia, Australia, UK, USA, Bhutan, Sri Lanka, Africa and the Middle East. Each Taj hotel offers the luxury of service, the apogee of Indian hospitality, vantage locations, modern amenities and business facilities. Incorporated by the founder of the Tata Group, Mr. Jamsetji N. Tata, the company opened its first property, The Taj Mahal Palace Hotel, Bombay in 1903. Taj, a symbol of Indian hospitality, completed its centenary year in 2003.
THE TAJ MAHAL PALACE HOTEL
-FORMATION / GROWTH-
Jamsetji Tata built The Taj Mahal Palace just in time. In the late 19th century, the hotels in Mumbai left much to be desired. They were run down, overcrowded and the one decent hotel in Mumbai Watson's Esplanade Hotel – was years past its prime. In the late 1890s, Mr. Tata suddenly announced his plans to build a grand hotel that would help restore the image of Mumbai and attract visitors from around the world.
The foundation for the Taj Mahal Palace started in 1898. Construction would be completed in 1903. From the day it opened, the hotel was a leader in the city scene. In 1947, The Taj Mahal Palace, Mumbai played host to the legends and architects of Independence and one of first major speeches representing Independent India was given at the hotel. Eventually the Palace needed some extra room to grow and so the Tower wing was added in 1973. Architecturally different, but in synch with the spirit of the Palace, the Tower added 20 storeys of arches and balconies and began a new chapter in the hotel's rich history. Now there was even more room to accommodate the endless parade of global who's who.
In the late 1990's, in preparation for its 100th birthday, The Taj Mahal Palace, Mumbai put in place a complete renovation and refurbishment program. International architects worked hand in hand with the hotel staff and local artisans to begin a loving restoration.
At the completion of its Centenary year, The Taj Mahal Palace, Mumbai sported a rejuvenated look, with new restaurants, beautifully restored guest rooms and a charming new lobby lounge, and was ready to begin a graceful journey toward its next hundred years.
UNIQUE TRADEMARKS & INNOVATIONS
TAJ EXOTICA
Resort and spa brand found
Properties are defined by the privacy and intimacy
Environment allows unrivalled comfort and privacy
Impeccable service and authentic Indian Spa sanctuaries
TAJ SAFARIS
To experience the unparalleled beauty of the Indian jungle
Provide guests with the ultimate, interpretive, experience
TAJ AIR
Luxury private jet operation based out of Mumbai, India
Falcon 2000 and Falcon 2000LX Jet Aircraft made in France
P.180 Avanti II Turbo Prop Aircraft
TAJ YACHTS
Two, 3-bedroom luxury yachts
TAJ (SATS) AIR CATERING LTD.
Largest airline catering service in South Asia,
Joint venture with SATS (Singapore Airport Terminal Services).
VISION
Although a clear vision was not stated in any of the hotel information, it was pretty clear that the main vision was to create rewarding customer experiences through unique cuisine, culturally appealing architecture, and customer service. It was believed that Jamsedji Tata decided to build the hotel after he was refused entry to Watson's Hotel, one of the city's grand hotels of the time. As it was restricted to "whites only". Some commentators later suggested that the Taj was built at the urging of editor of "The Times of India" who felt a hotel "worthy of Bombay" was needed.
MISSION STATEMENT
The Taj Group of Hotels commits itself to the overall improvement of the ecological environment, which we are all a part of. "We recognize that we are not owners but caretakers of the Planet and owe it to our children and future generations of humankind. It is our endeavor not only to conserve and protect but also to renew and regenerate the environment in which we live and operate." Their commitment encompasses all actions related to our products, services, associates, partners, vendors and communities. Adding to that, serving its many local communities by furthering education and skills training, particularly among rural populations; preserving Indian art, culture and wildlife, and promoting sustainable, environmentally sound operations are also regarded as one of their main missions.
COMPANY'S OBJECTIVES
In an endeavor to reinstate its vision and efforts to boost sustainable tourism and integrate environment management in all business areas, Taj Hotels Resorts and Palaces presents EARTH (Environment Awareness & Renewal at Taj Hotels), a project which reiterates the conscious effort of one of Asia's largest and finest group of hotels to commit to energy conservation and environmental management. EARTH has received certification from Earth Check, the only worldwide environmental certification program for travel and tourism. Taj Hotels commitment to sustainability has its pragmatic purposes as well. With a vision to create sound environment management in its operations as well as product development strategies, Taj Hotels has always believed in improving the quality of life of the communities and has been committed to environment conservation. Caring for and protecting the environment is an essential part of corporate ethos.
So to conclude, serving the public community with education and skills training is a very energetic and time consuming work which needs a lot of commitment. And so far, Taj Hotels have done an excellent work in achieving this mission. Preservation of Indian art and their culture through tourism industry is one task Taj hotels have put a lot of effort in to. One of the main visions is to do so. The earth project which commits to energy conservation and environmental management is a great objective for them to achieve since caring and protecting the environment is a necessity in our daily lives. EARTH is not a program, nor a process; it is a way of life.
SOME AWARDS & ACHIEVEMENTS
Nov 2012
Taj Exotica Resort & Spa, MALDIVES
Taj Exotica Resort & Spa, Maldives was given the award for Best Overseas Leisure Hotel at the Conde Nast Traveller India Readers' Choice Awards 2012 Nov 2012
Taj Group was conferred the Award for Brand Excellence at the Conde Nast Traveller India Readers' Choice Awards 2012. The company was awarded for taking Brand India global
July 2012
The Taj Mahal Palace, Mumbai
Today's Traveller Award 2012 Voted The Taj Mahal Palace, Mumbai as Best Hi-End Luxury Facility Hotel Travel & Leisure World's Best Awards 2012 Voted The Taj Mahal Palace, Mumbai as Top City Hotel in Asia with a score of 91.53 Whisky Bars of The World Gold Award 2012 Awarded to Harbour Bar at The Taj Mahal Palace, Mumbai Expedia Insiders'Select 2012 Voted The Taj Mahal
Palace, Mumbai as one of the best properties
LOCATION – TAJ MAHAL PALACE HOTEL
As mentioned before, Taj Hotels Resorts and Palaces comprise 93 hotels in 55 locations across India with an additional 16 international hotels. The Taj Mahal Palace Hotel is a five star hotel located in the Colaba region of Mumbai, Maharashtra, India, next to the Gateway of India. Part of the Taj Hotels, Resorts and Palaces, this building is considered the flagship property of the group and contains 565 rooms. From a historical and architectural point of view, the two buildings that make up the hotel, The Taj Mahal Palace and the Tower are two distinct buildings, built at different times and in different architectural designs.
Certain Market Segments
TAJ
Luxury full-service hotels, resorts and palaces)
Spanning world-renowned landmarks
Modern business hotels
Idyllic beach resorts
Authentic Rajput palaces
Rustic safari lodges
GINGER (Economy Hotels)
Revolutionary concept in hospitality for the value segment
Targeted at travelers who value simplicity and self-service
VIVANTA BY TAJ HOTELS & RESORTS
Span options for the work-hard-play-hard traveller across metropolitan cities Created for the cosmopolitan global traveller and bon vivant Innovative cuisine concepts, Smart use of technology
THE GATEWAY HOTEL (Upscale/mid-market full service hotels and resorts) Believe in keeping things simple
Divided into 7 simple zones- Stay, Hangout, Meet, Work, Workout, Unwind and Explore
Accessibility
The Taj Mahal Palace is located next to the city's most famous landmark, the Gateway to India. And everything else worth checking out in Mumbai is within a 12-minute taxi ride. A 30 minuit ride from the airport depending on the traffic is all it takes to have a once in a lifetime experience. A few of the extraordinary guests include: various Kings, Presidents, legends, performers, religious figures and entertainers.
ORGANIZATION CHART OF THE FRONT OFFICE DEPARTMENT
MARKET SEGMENTATION
Taj Mahal Palace Hotel is a leading hotel of the world and favorite destination for discerning business travellers and event organizers. Large numbers of conventions are carried out in the hotel and the increase in demand for these venues has made the hotel one of the best hosts in the world. Their major market segment would be business travelers, corporate groups and travel agents.
So regarding the information mentioned above, Group segment is one of the main market segments of the Taj Mahal Palace. Today, The Taj Mahal Palace offers 11 grand banquet rooms, tastefully refurbished to include the latest in business and state-of-art facilities, yet retaining the elegance and old-world charm. Taj Mahal Palace usually makes reservation for group segment markets who wants to host meetings and events in there Emerald & Jade Rooms, Ruby Room, Golden Room and the Crystal Room. Companies who want to host events and other celebratory occasions also makes up to 6 reservations a month in the Rendezvous, The Ballroom, Gateway Room and the Princes room. Hence, the group segment is a really important market for Taj Mahal Palace Hotel.
The next major type of guests that aquire the service of Taj Mahal Palace is the Free Independent Travelers (FIT) travelling from around the world. The free independent travelers are basically travelers that come to a hotel without making a reservation. They stay from a few hours to a week. Online bookings are also available for these types of guests. FITs come in to the hotel on a daily basis and this is one of the market segments that Taj Mahal Palace really focus their attention on. Working hard to improve their services to this certain market, the hotel provides a wide range of personal services to these guests. So basically, the group and FIT segment plays a major role in accumulating the hotels revenue.
TARGET MARKET: NICHE MARKET
Taj Mahal Palace Hotel has played an intrinsic part in the life of the city, hosting Maharajas, dignitaries and eminent personalities from across the globe. Today it is a Leading Hotel of the World and favorite destination for discerning business travellers. Due to this, MICE segment market is automatically targeted as the hotels niche market. The location of the hotel is a major factor that attracts Mice segment market because the hotel is a 30-minute drive from the airport when there's no traffic (i.e. in the middle of the night.) Add an hour during the day. Business Markets find this really convenient and easily approachable. The MICE segment is exhibiting encouraging growth potential, with the likes of India driving in to the market. Taj Mahal Palace Hotel attracts over 40% of the MICE segment in India's market. The 60% being Family, Couples, Retirement groups etc.
The Taj Mahal Palace Hotel and other Taj Hotels balances the demands of the customers the following ways: •Seasonal Variation: The Indian hotel business focuses on domestic and foreign tourists to a large extent. The peak season for the hotels is usually from September to December, followed by a steep fall till May. The period from June to September gains momentum once the monsoons are over. •Weekly Variation: The demand varies during the weekend and the beginning of the week as many of the business travellers tend to go back on weekends, thereby reducing the demand. On the other hand, many customers come at the beginning of the week (Monday or Tuesday) for business.
To meet the higher demand and to smoothen the demand fluctuations, Taj Mahal Palace Hotel resorts the following measures,
•Tie-ups: These are with corporate clients for regular inflow of clientele. Taj Mahal Palace Hotel also provides certain types of discounts to these clients depending on the frequency and number of customers. Some of their clients are Motorola, Nokia, etc. Regular sales calls are made by the sales executives to existing and potential clients. Taj Mahal Palace Hotel has tie-ups with other Taj Group hotels in Mumbai, Bangalore and other cities for channelizing the customers to their hotels.
•Foreign tie-up: The hotel has recently entered in tie- ups with some foreign hotels like Shangrila in Middle East and a few hotels in Southeast Asia to channelize foreign customers to Taj Mahal Palace Hotels and other branches too.
COMPETITIVE ANALYSIS OF THE FACILITIES AND SERVICES BETWEEN TAJ MAHAL PALACE & THE OBEROI HOTEL TAJ MAHAL PALACE
THE OBEROI HOTEL
SERVICES
CHARGES
(USD)
SERVICES
CHARGES
(USD)
INTERNET
Wi-fi Internet access at Lobby lounge & Business Centre
Wi-fi Cards
$20 Per stay
INTERNET
Wireless Internet access in all rooms and public areas
AIRPORT TRANSFER
FREE
AIRPORT TRANSFER
FREE
FAXING
Incoming (free of charge)
Outgoing
$7
FAXING (per page)
– In-Coming
– Out-Going (According to
Destination & Total of Pages)
$5
$5
COURIER SERVICES
DHL/FEDEX
AirAsia Courier
Avanti Worldwide Express
Skynet Worldwide
TNT Express Worldwide
All Domestic Couriers (Free of Charge)
$5
$5
$7
$10
$6
COURIER SERVICES
DHL/FEDEX
Skynet Worldwide
Nationwide Express
All Domestic Couriers (Free of Charge)
$7
$15
$5
OFFICE EQUIPMENT & AUDIO-VISUAL EQUIPMENT RENTAL
Colour copier is available in the centre.
Personal computers, laptops, mobile phones, portable printers. (Per Hour) LCD projector
Video conferencing.
24 hours advance notice is required in some cases.
$2
$35
$15
$5
OFFICE EQUIPMENT & AUDIO-VISUAL EQUIPMENT RENTAL
24 Hours Service on all the equipment.
All services available at workstations only.
Depending on the equipment used
ANALYSIS REPORT ON THE ABOVE COMPARISON OF HOTELS
Taj Mahal Palace Hotel and The Oberoi Hotel, both located in Mumbai, are mainly known as both business hotels which attract the MICE segment. The daily usage of internet is used by these guests in the hotel more often than others. This means the hotels need to provide good internet connectivity within. Although both hotels provide free wifi, the wifi cards provided by Taj Mahal Palace contains excessive internet speeds and great connectivity, which enables the guest to carry out their day to day work without any infiltrations. This extra service by Taj Mahal Palace Hotel is really astonishing.
The airport transfer to and from is free and I think that is a service that majority of the renowned hotels provide. After all, it is all about customer satisfaction. Faxing and Courier services that are available in both hotels are reasonable. Although Oberoi Hotel charges for the incoming faxes, it is a reasonable price considering the amount of business guests they receive. Compared to Oberoi Hotel, Taj Mahal Palace has more variety of international courier services available for the customers. Both the hotels are looking forward to expanding their courier market through extensive researches and enquiries internationally. All domestic courier services are free of charge.
Reasonable prices are handed out to the customers who use the rental equipment. Both hotels have 24 hours access to the equipment and compare to Taj Mahal Palace, Oberoi Hotel has these services available at one stop. Still, both services are efficient to the customers who want to use it. HOW CAN THE HOTEL ADVERSELY AFFECT THE ENVIRONMENT AND WHAT ARE THE REMEDIAL MEASURES THAT A HOTEL ADOPTS TO MINIMIZE THE NEGATIVE IMPACT ON THE ENVIRONMENT?
Collectively, hotels can be very wasteful and consume huge amount of resources. It has been estimated that seventy-five percent of hotels' environmental impacts can be directly related to excessive consumption (Bohdanowicz, 2006). This is wasteful in terms of resources and it creates unnecessary operational costs. The three key areas of environmental impact are energy, water, and waste. Currently driven by several initiatives under the Eco Taj Policy, Taj Hotels will map the best practices under EARTH (Environment Awareness & Renewal at Taj Hotels) and drive them across all areas of operations and new product development in the group. EarthCheck will provide the EARTH project with independent and comprehensive proof of their environmental commitment.
Adding to that, Taj Hotels has always been committed to environment conservation. EarthCheck is the international benchmarking and certification program for the travel and tourism industry based on the Agenda 21 principles for Sustainable Development endorsed by 182 Heads of State at the United Nations Rio Earth Summit in 1992. It consists participants of over 50 countries. Taj Hotels has long recognized that as a leader it has an important contribution to make and a responsibility to demonstrate to others how they can be part of the fight against climate change.
REFERENCE
TAJ Mahal Palace Hotel
http://www.tajhotels.com/About-Taj/Company-Information/Default.html http://www.tajhotels.com/Luxury/Grand-Palaces-And-Iconic-Hotels/The-Taj-Mahal-Palace-Mumbai/Overview.html http://www.youtube.com/watch?v=llMe0SCvAKU
http://www.hotels.com/ho212522/the-taj-mahal-palace-mumbai-mumbai-india/ http://58.68.25.35:8085/Tajbeta/EventsAndMeetings/Business/The%20Taj%20Mahal%20Palace,Mumbai/default.htm Vision Mission & Objectives
http://www.tajhotels.com/Luxury/Grand-Palaces-And-Iconic-Hotels/The-Taj-Mahal-Palace-Mumbai/Overview.html Oberoi Hotel Mumbai
http://www.oberoihotels.com/oberoi_mumbai/
Others
http://www.readycontacts.com/target-market-india-tips-on-building-lists-data-on-indian-companies/ http://www.docstoc.com/docs/119269182/AFFECTED-ENVIRONMENT-Introduction http://www.docstoc.com/docs/131350338/Journal-Impact-of-Emergent-Contaminants-in-the-Environment
http://green.hotelscombined.com/GreenYourHotelWhitePaper.php Facts Of Mumbai
APPENDIX 1
Average temperature in Mumbai in Celsius.
Oct-Feb: 20°c – 35°c
Mar-Apr: 25°c – 35°c
May: 25°c – 35°c
Jun-Sep: 28°c – 35°c
Area: 440 sq km
Population: 15 mn
Language: Marathi, Hindi, English
Commonly known as 'Bombay' until 1996, Mumbai is the commercial capital of India. Its original name "Bombay" emerged from the Portugal term "Bom Bahai" meaning good bay or harbour. The city was formed by the reclamation of 7 islands on the central-western coast along the Arabian Sea
The Environmental Impact of Hotels
APPENDIX 2
Service / Activity
Description
Main Environmental Impacts
Administration
Hotel management
Reception of clients
Energy, water and materials (mainly paper)
Generation of waste and hazardous waste (toner cartridges)
Technical Services
Equipment for producing hot water and heating
Air conditioning
Lighting
Swimming pools
Green areas
Mice and insect extermination
Repairs and maintenance
Energy and water consumption
Consumption and generation of a wide range of hazardous products Air and soil emissions
Generation of waste water
Pesticides use
Restaurant/bar
Breakfast, lunch, dinner
Beverages and snacks
Energy, water and raw materials consumption
Packaging waste
Organic waste
Kitchen
Food conservation
Food preparation
Dish washing
Consumption of energy and water
Packaging waste
Oil waste
Organic waste
Generation of odours
Room Use
Use by guests
Products for guests' use
Housekeeping
Energy, water and raw materials consumption
Use of hazardous products
Generation of waste packaging & water
Laundry
Washing and ironing of guest clothes
Washing and ironing of hotel linens
Consumption of energy and water
Use of hazardous cleaning products
Generation of waste water
Services & Facilities
Related Topics