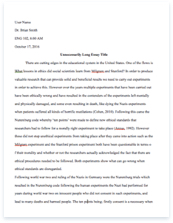 The whole doc is available only for registered users
A limited time offer! Get a custom sample essay written according to your requirements urgent 3h delivery guaranteed
Order Now
The Automobile industry in India is the seventh largest in the world with an annual production of over 2.6 million units in 2009. In 2009, India emerged as Asia's fourth largest exporter of automobiles, behind Japan, South korea and Thiland. By 2050, the country is expected to top the world in car volumes with approximately 611 million vehicles on the nation's roads. Following economic liberalization in India in 1991, the Indian automobile industry has demonstrated sustained growth as a result of increased competitiveness and relaxed restrictions. Several Indian manufacturer's such as tata motors, Maruti Suzuki and Mahindra and Mahindra, expended their domestic and international operations. India's robust economic growth led to the further expension of its domestic automobile market which attracted significant India-specific investment by multinational automobile manufacturers. In February 2009, monthly sales of passenger cars in India exceeded 100,000 units. Embryonic automotive industry emerged in India in the 1940s.
Following the independence, in 1947, the Government of india and thr private sector lanched efforts to cerate an Automotive component manufacturing industry to supply to the automobile industry. However, the growth was relatively slow in the 1950'smand 1960's due to nationalization and the license raj which hampered the Indian private sector. After 1970, the automotive industry started to growth, but the growth was started to growth, but the growth was mainly driven by tractors, commercial vehicles and scooters. Cars were still a major luxury. Japanese manufacturers entered the Indian market ultimately leading to the establishment of Maruti udyog. A number of foreign firms initiated joint ventures with Indian companies. In 1960's a number of Japanese manufactures launched joint-ventures for buildind motorocycles and light commercial- vehicles.
It was at this time that the Indian government chose Suzuki for its join-venture to manufactures small cars. Following the economic Liberalization in 1991 and the gradual weakening of the license raj, a number of Indian and multi-national car companies launched operations. Since then, automobile manufacturing growth has accelerated to meet domestic and export demands. India has emerged as one of the world's largest manufacturers of small cars. According to New York times Indias strong engineering base and expertise in the manufacturing of low cost, fuel-efficient cars has resulted in the expansion of manufacturing facilities of several automobile companies like Hyundai Motors alone exported 240,000 cars made in India. Nissan motors plans to exports 250,000 vehicles manufactures in its India plant by 2011. Similarly, General Motors announced its plants to exports about 50,000 cars manufactured in India 2011.
In September 2009, ford motors announced its plant to setup a plant in Indian with a annual capacity of 250,000 cars for US dollor500 million. The cars will be manufactured both for the Indian market and for export. The company said that the plants was a part of its plan to make India the hub for its global production business. Fiat Motors also announced that it would source more than US dollar 1 billion worth auto components from India. According to Bloomberg L.P., 2009 India surpassed china Asia's fourth largest exported of cars.
In recent years. India has emerged as a leading center for the manufacture of small cars. Hyundai, the biggest exporter from the country, now ships more than 250,000 cars annually from India. Apart from shipments to its parent Suzuki, Maruti Suzuki also manufactures small cars for Nissan, which sells them in Europe. Nission will also export small cars for Nissan, which sells them in Europe. Nissan will also export small cars from its new Indian assembly line. Tata Motors exports its passenger vehicles to Asia and Af Rican markets, and is in prepation to launch electric vehicles in Europe in 2010.
The firm is also planning to launch an electronic version of its low-cost car nano in Europe and the U.S market. Bajaj Auto is designing ab low-cost car for the Nissan-renault alliance, which will market the product worldwide. Nissan-renault may also join domestic commercial vehicle manufacturer AshokmLeyland in another small car project. While the possibities industry. Since the demand for Automobiles in recent years is directly linked to overall economic expansion and rising personal incomes, industry growth will slow if the economy weakmens.
Related Topics