The importance of Renewable energy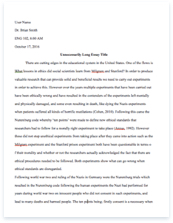 The whole doc is available only for registered users
A limited time offer! Get a custom sample essay written according to your requirements urgent 3h delivery guaranteed
Order Now
Many modern countries are relying heavily on nonrenewable resources nowadays. One common example of nonrenewable resources is fossil fuel. They are finite resources that will eventually dwindle, becoming too expensive or too environmentally damaging to retrieve. In contrast, renewable energy resources are constantly replenished and are important because of the benefits it provides for us as well as for the environment.
Firstly, renewable energy technologies are clean sources of energy that have a much lower environmental impact than conventional energy technologies. Conventional energy technologies rely on fossil fuels which contribute significantly to many of the environmental problems we face today such as greenhouse gases, air pollution, and water and soil contamination while renewable energy sources contribute very little or not at all. The natural greenhouse effect keeps the earth at a temperature of about thirty three degree Celsius. The use of fossil fuels has notably increased greenhouse gas emissions, particularly carbon dioxide, causing global warming. According to the Environmental Protection Agency, carbon dioxide is responsible for two third of the contribution to global warming. Renewable resources, on the other hand, can produce energy without much carbon dioxide emission. Energy use from fossil fuels is also a primary source of air, water, and soil pollution. On the other hand, most renewable energy technologies produce little or no pollution. To sum it up in a nutshell, renewable resources can help to improve the quality of our environment.
Next, renewable energy will not run out while other sources of energy are finite and will some day be depleted. Electricity use is the most common type of energy use and will certainly grow worldwide. The International Energy Agency predicts that the world's electrical usage capacity will increase to nearly 5.8 million megawatts by the year 2020, up from about 3.3 million in 2000. However, it also predicts that the fossil fuel, the main source for electricity will run out between the year 2020 and 2060. This matter would call for the need of renewable energy such as solar electricity or biomass fuel, which is sustainable. That means our actions today to use renewable energy technologies will not only benefit us now, but will benefit many generations to come.
Lastly, some countries would have to import fossil fuel and this would cause the country to lose money just for the importation of the resources itself. Renewable energy resources, however, can be developed locally. The money spent on energy stay within the country, creating more jobs and fostering economic growth. Also, renewable energy technologies need intensive manpower, jobs which are created range from manufacturing, designing, installing, servicing, and marketing of the renewable energy products.
The benefits of using renewable resources are crystal clear. The choice is up to us, whether we should adopt the usage of renewable resources now or wait till when earth is left with nothing but a polluted environment and an ailing population.
Related Topics