The Impact of Smartphones on Human Sleep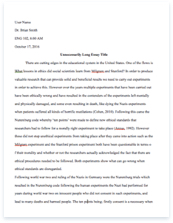 The whole doc is available only for registered users
Pages: 3
Word count: 695
Category: Insomnia
A limited time offer! Get a custom sample essay written according to your requirements urgent 3h delivery guaranteed
Order Now
With the development of science and technology, smartphones have become a useful and important part of an individual's lifestyle1. The highest mobile phone usage is found to be in the age group 25 – 34 at the rate of 62%, from which 53% users being males and 47% users being female. There is a rapid increase from 5% (2012) to 25% (2014) of smartphone usage among the age group of 16 – 182, 3. There are approximately 84% of individuals who cannot go a single day without their smartphones. There are around 206 surveys published which proposed that approximately 27% of parents and 50% of young population feel that they are highly addicted to their smartphones4.
Smartphone addiction is a syndrome in which there is a great dependence on the smartphones, generally seen in the younger individuals worldwide5. The heightened use of the smartphones is leading to a number of musculoskeletal and psychological issues such as headache, neck pain, hand and thumb pain, increased stress levels, anxiety, depression, irritability, lack of concentration and altered sleep patterns which is having a large impact globally6. It is also reported that equitable use of smartphone usage at night may also lead to mood, behavioral and personality disturbances.
Most of the population nowadays is affected by an overuse syndrome of neck in which a person looks down bending or flexing his/her neck while using smartphones for a longer period of time, known as "Text Neck Syndrome", also called "Turtle Neck Posture". This condition has the capability of affecting most of the population of the world8. A study proposed that the prevalence of neck related pain due to smartphone use is ranging from 17.3% to 67.8%9. Text neck directly points the spine when the head is flexed and is in forward posture at varying degrees. When the head tilts forward at 15 degrees, force on neck is approximately 12.24 kg; at 30 degrees force on neck is 18.14 kg ; at 45 degrees force is 20.41 kg ; and at 60 degrees the force surge to be 27.21kg10.
Few studies have been showing the relationship between design of the mobile and the way of using it, which leads to disquiet and fatigue in hands, while using mobile11. It is seen that university students spend almost more than 3.5 hours per day for texting, gaming and internet browsing on their mobile phones which directly leads to pain in thumb resulting in reduced ability of muscle strength and grip11. Different phrases have been fabricated to describe musculoskeletal disorders of thumb such as 'SMS thumb', 'Blackberry thumb', 'IPod finger' and 'nintenditis'. The extensive and longer use of smartphones leads to operational stress on thumb and fingers and also leads to pain in thumb, fingers and associated joints6.
Besides the thumb movements, the muscular activity measures are also of greater use. Muscular activities can be recorded with the help of electromyography (EMG), which is used to check the muscular load and rest. While stress has been given to issues of forearm EMG but the thumb and forearm based muscular activities are yet to be investigated6. Moreover the smartphone has the impact on the psychological behavior, leading to the effects on stress levels, anxiety, depression, mood and sleeping patterns globally. Some studies have shown very higher rates of mental issues, especially depression, anxiety and stress, among the younger population of the world.
Some studies showed the correlation between the use of smartphones at night and the sleep disorders such as short sleep durations, altered sleep quality and daytime sleepiness. Sometimes insomnia is also seen in individuals. Examination of the hand grip is also of great importance for identifying the impairment or disability, as it gives the proper index function of the hand and is also useful for the evaluating the outcomes of treatment. For measuring the grip strength, Dynamometer is the most acceptable and widely used tool approved by American Society of Hand Therapists. If the dependency of the smartphone and text neck is not treated then it can lead to everlasting damage such as: flattened spine, early cervical arthritis, spinal degeneration, disc compression and herniation, nerve or muscle damage, loss of lung volume capacity and spinal misalignment is possible.
Related Topics