The Impact of Globalisation on Japan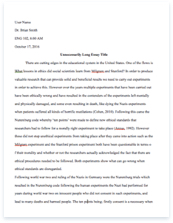 The whole doc is available only for registered users
A limited time offer! Get a custom sample essay written according to your requirements urgent 3h delivery guaranteed
Order Now
Globalisation has had a profound impact on the Japanese economy influencing levels of international trade, business operations, financial flows, government policy, labour markets and even environment. This movement has been driven primarily by numerous TNCs, trade liberalization, and the deregulation of the financial system, and numerous strategies adopted by the Government and Economy, resulting in the creation of a 'new' Japan.
ECONOMIC GROWTH AND DEVELOPMENT
The Japanese economy, the 2nd largest in the world, accounts for 7.1% Global World GDP, at US$4.6 triliion and a per capita income of approximately US$33,550 (World Bank 2006). As a result of globalisation, literacy levels are at 99% and the general living standards of the Japanese are very high, with an average life expectancy of 80.93 years, an infant mortality rate of 0.33%. The level of income inequality or distribution of family income is relatively equal, at a Gini Index of 24.9, where 100 represents perfect inequality and 0 perfect equality. Japan is also 9th out of 177 countries on the Human Development Index (HDI).
Generally, and in the past, Globalisation has aided Japan in achieving its rapid economic growth, and poses as the greatest support in the return of the Japanese economy's strength. Real economic growth peeked in the 1960's, with an average of 10%, 5% in the 70's and 4% in the 80's. Despite this, Globalisation has also negatively affected Japan's economic growth.
Growth slowed in the 1990's due to the collapse of the "bubble economy" and consequences arising from overinvestment and contractionary domestic policies intended to wing speculative excesses for the stock and real estate markets. Japan has suffered deflation of 0.3%, rising unemployment of 5.5%, reduced GDP (0.4% in 2001 and 0.2% during 2002) and as of 17/11/08, Japan was officially declared in a recession, with a fall of 0.4% on an annualised basis, marking the first time the economy has contracted for two successive quarters in 7 years. Hence, the Japanese economy has seesawed between stagnancy and anemic growth in the past 10 years, and we are yet to see the full effects of the World Economic Slowdown, catalysed by Globalisation, on Japan. However, the Japanese government recently pledged $107billion of spending measures into the ailing economy to stimulate it.
TRADE AND TNCS
The impact of globalisation on Japan's trade flows and consumers have had a positive effect. The Japanese Government has been promoting trade for decades, as it saw the opportunity for economic growth and development. It provides detailed surveys, services, and policies to help businesses trade and thereby promotes it. Japan has relied on world trade and international business and has its international competitiveness to thank for its success as an economy. In addition, Globalisation has seen a shift from agricultural production in post WW2 to manufactured good.
The influential TNCs in Japan (Sony and Toyota) have caused significant increases in both imports and exports. Industrialisation, aided by Globalisation has thus seen an astronomical (almost tenfold) increase in Japanese exports since World War Two, currently valued at $590.3 billion. However, Japan's large economy and population lacks significant domestic resources of energy and crude oil, hence it imports 89% of its energy. Despite this, Japan has a trade surplus of approximately $66billion. However, recently there has been a shift of production to China for the main parts of production due to increased production costs in Japan. Often unfinished goods such as electronics are sent over to China and back to Japan to minimise labour costs. This is shown in Government statistics which state that exports to China were at ¥3 352 billion, and imports from China at ¥4 374 billion in 2006.
The Japanese Government's role and policies have changed to a high degree due to the impact of Globalisation and in order to reap the benefits. Such strategies adopted to promote economic growth and development includes the Japanese Government deciding to pursue Free Trade Agreements with countries such as China, RSK, and Taiwan. In January 2002, the Japanese Government signed a Bilateral Agreement with Singapore removing 94% of tariffs on Singapore's exports to Japan. However this has been met with limited success, as there has been a decrease in the amount of goods traded from ¥903 billion in 2001 to ¥861billion during 2003 in exports. Also with the increase in technology, the Japanese government has been made to increase its standings on intellectual property and patents. They created the Trilateral Web Site with the US and Europe, which helps facilitate international patents.
FINANCE AND INVESTMENT
The deregulation of financial markets catalysed by Globalisation worldwide has impacted on the amount of trade within the Japanese economy beneficially allowing easier access to foreign currencies, facilitating a higher flow of goods between nation, by relaxing laws that severely prevented foreign buying of currency, and floating the yen. These drivers have helped boost Japan's trade and recovery from its recession. Technology has allowed finances to be traded and communication to be near to instantaneous. This has increased dramatically the amount of FDI into Japan largely thanks to the numerous strategies the Japanese government has taken to promote economic growth and hence development. Finance and Foreign Direct Investment (FDI) have increased as a direct result of globalisation doubling from $63 billion in 2001 to $144 billion in 2007.
The Government recognised early in the 1990's that FDI would contribute to the reform of the Japanese economy enhancing its vitality, create new businesses, reduce the disparities between international and domestic prices, and encourage import expansion. In 1992 the Japanese government promoted FDI by adopting low-interest loan programs provided by the Japanese Development Bank (JDB). Furthermore, the Import and Inward Investment Promotion Law was enacted to provide foreign investors with tax incentives and credit guarantees. Recently, The Bank of Japan also moved last month to help stimulate the economy, in light of the Global Financial Crisis, by cutting overnight interest lending rates to 0.3 percent.
LABOUR MARKETS
Arguably the most dramatic effect of globalisation on the Japanese economy is the impact upon Japan's labour market characterised and renowned for its lifetime employment and system of seniority as priority. Payments are based upon seniority not performance, and there is intense loyalty within the companies. Whilst previously this was the best practice in producing standard goods, this system has now become obsolete. TNCs are now changing their payment systems to more performance based bonuses and wages. For example Toshiba are one of the first companies in Japan to introduce a western style of payments into a few of its branches. Due to trade liberalisation there is more access to compete against Japanese businesses; hence Japan has employed new strategies to aid in economic growth. People focused jobs are now favoured rather than implementing technology which would make employees obsolete. Furthermore, globalisation has meant that businesses have access to cheap foreign labour such as in China or Indonesia, whilst Japan's labour is costly.
This has led to a loss in jobs in Japan and a record high unemployment rate of 5.5%. Also the Globalisation has also led Japan to become internationally renowned for its high levels of technology most notably though 410,000 of the world's 720,000 "working robots" which represents a key long-term economic strength. However many citizens are displeased as they are seen as taking away human jobs. Globalisation has had both negative and positive impacts on Japan's labour market. It poses the greatest opportunities for Japan to recover, as it can source its labour from externally, and if it can become more efficient and trade more, it will boost its economic growth.
The impact of globalisation upon business and industries in Japan has been mixed redefining business operations, its structure and strategies. In particular, trade liberalisation has allowed businesses to enter and compete, forcing businesses to become more efficient. The introduction of new technologies has also meant that businesses must adopt these technologies to remain internationally competitive. Japan has for the past decade been setting the standard for world's best practice in business strategies and operations. This is evident with America's adoption of many strategies such as Total Quality Management. The government has also outlawed dumping of goods into Japan, and promoted trade of satisfactory goods, primarily shown in their choice to subsidise Japan's rice industry. Trade liberalisation thus has provided a wider range of goods for consumers and at lower prices as well.
ENVIRONMENT
Globalisation has seen an increase in production of goods exacerbating the environment due to Japan's usage of resources. The main environmental issues Japan faces are that air pollution from power plant emissions, the acidification of lakes and reservoirs degrading water quality and depletion of local resources. In response to the global push towards sustainable living the Japanese Government has introduced various policies, the main policy being the "_Basic Plan for Establishing a Recycling-Based Society"_ which outlines various laws that have been enacted and planned for the future. Also, the Japanese Government has ratified the 1997 Kyoto Protocol and the Cartagena Protocol on Biosafety 2000 in order to sustainably promote economic growth, whilst taking into concern the state of the environment.
It is evident that globalisation has had some severe impacts and implications upon the Japanese economy. Whilst globalisation has negatively impacted upon the Japanese labour market and also economic growth, it is also a catalyst for Japan to regain its former position and economic growth. Japan's trade has been boosted because of globalisation, which has helped Japan retain its dominance as the second largest economy in the world. Finance and FDI have increased due to globalisation, and whilst businesses may have to change their strategies and implement technology in the long run this will benefit the Japanese economy. Consumers have gained wider and cheaper access to goods and services, and the Government has become more aware of the implications of their policies. With strong economic policies and reform, Japan has a bright future in the global economy.
Related Topics