The Hilton Hotel Corporation's Marketing Strategies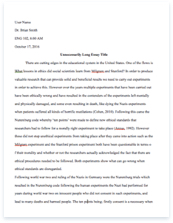 The whole doc is available only for registered users
OPEN DOC
A limited time offer! Get a custom sample essay written according to your requirements urgent 3h delivery guaranteed
Order Now
Introduction
Hilton is a brand of the Hilton Hotels Corporation, based in California. It is one of the world's largest chains of hotels and has currently 229 of these across 6 continents (para. 1, Wikipedia, 2007). What is it that has made this name so synonymous with quality, comfort, and exclusivity? What has this corporation done to ensure its success in the hospitality industry? What marketing strategies have they adopted so the public would continue to patronize its services? This paper will enumerate in detail the numerous marketing strategies that the Hilton Group has employed to stay in the top 10 of hotel chains. 
Marketing Strategy No. 1
New products and services
According to a news release on Hilton Hospitality, Inc., Hilton Hotels Corporation won the "Best Customer Focus" award in November 2005 from the prestigious UK National Business Awards. In a speech given by Hilton International Senior Vice President of Marketing, Mike Ashton said that the reward recognized the new customer brand promise to 'put back a little of what life takes out' and the philosophy of 'Equilibrium' which influenced how the hotels look, how they develop their products and services and the way they behave, both with each other and with their customers. Equilibrium had been the inspiration for many of Hilton's new products and services; its team member development programs such as Esprit and Hilton University; exciting new bars and restaurants; industry leading web based communications; and the industry's leading recognition and reward program, Hilton HHonors (para. 4, News Release, n.d.)
To enhance the overall product offering and to achieve differentiation, some new specific product development was undertaken. This included: a new children's club and entertainment; a new family breakfast experience, including a children's buffet table; a personalized welcome and farewell experience; and the creation of discreet experiences like romance holidays and spa experiences (para. 8, Faulkner, n.d.).
Marketing Strategy No. 2
Consistent staff training
In a case study on Hilton Worldwide Resorts by Mike Faulkner, Hilton commissioned extensive research to establish that there existed a growing demand among high-spending travelers for the resort experience. According to Faulkner, integral to the overall marketing strategy was the delivery of consistent staff training, so a resort-training program was developed which all key staff members would undertake. The training program that Philippa Gould (Product Development Director) and Mike Ashton (Senior V.P. of Marketing for Hilton International) designed was an integrated multi-faceted package that featured a mix of workshops, videos, training on the new standards, and included clearly set-out objectives. This unique approach to training facilitated the avoidance of 'one-size-fits-all' philosophy, which often proves ideal when creating a global brand, but for the resorts it was vital for each to retain elements of individuality. The training addressed every aspect of the customer journey over the 18-month development period. The service delivery was overhauled and consistency was introduced (para. 3, 5, Faulkner, n.d.)
Marketing Strategy No. 3
Identification of "sponsor" properties (related industries) for training purposes
This has a dual effect of making the sponsor property a "flagship training facility' while generating positive 'word-of-mouth' recommendations to peer groups in related destinations (para. 4, Faulkner, n.d.).
Marketing Strategy No. 4
Aggressive expansion, including the acquisition of new properties
According to a press release on Hotel-Online, Hilton Hotels Corp. is quickly earning a leadership position in the mid-priced segment of the hospitality industry, with more than 100 Hilton Garden Inn properties open or under development as of year-end 1997. The company exceeded its original goal of having 100 properties open by the year 2000, and now projects that it will have 200 Hilton Garden Inn properties open or under development in the United States, Canada and Mexico by year-end 2000.
"With the lodging industry thriving and strong forecasts for the future, we see an incredible opportunity to build our market leadership worldwide," said Dieter H. Huckestein, president – hotel division, Hilton Hotels Corp (para. 1, 2, Press Release, 1998).
He continued in saying that aggressive expansion is the core of their marketing strategy and will be fueled by the growth of their highly successful mid-priced product, Hilton Garden Inn. While product lines will be expanded, the focus for new construction will be on the Hilton Garden Inn concept throughout the United States, Canada and Mexico (para. 3, Press Release, 1998).
In another article published by the Hilton Group, Hilton International reiterated its commitment to expanding globally, to bring the world's most powerful hotel brand to first-class hotels, convention centers and serviced apartments in city centre locations, at international airports and in prime resorts identified as key to its customers. During 2002 Hilton International opened 16 new hotels worldwide including Sharm El Sheikh, Egypt, Kuwait, London Paddington, Cologne, Tokyo Airport and Chongqing, China. A further 11 have or are scheduled to open in 2003 including Curacao, Newcastle and Cebu, Philippines (para. 8, 9, Hilton Group, n.d.).
Marketing Strategy No. 5
Adding first-class properties in rebounding markets while either
repositioning or terminating franchise agreements of hotels that do not meet the company's standards
The aforementioned press release also quoted Huckestein as saying that while growth was their goal, they would not accept it at the sacrifice of quality. He continued that understanding guest expectations and developing specific products to meet those expectations are the strategies behind their growth objective. During the past five years, Hilton has demonstrated a commitment to improving consistency in accommodations and service throughout its system of hotels, adding first-class properties in rebounding markets while either repositioning or terminating franchise agreements of hotels that do not meet the company's standards. This was because achieving their goals would depend on the participation of franchise owners and investors who share their vision, according to Huckestein. He added that they would be seeking the best hotel owners and developers they could find, both in their own industry and in others that offer them opportunities to leverage the strength of the Hilton brand (para. 12, 13, 14, Press Release, 1998).
Marketing Strategy No. 6
The development of partnerships with other market leaders that possess a shared philosophy of customer service and commitment to excellence
According to a special report on Hotel-Online, Hilton Hotels $1 billion Re-ignition Campaign that includes physical improvements, new ads and developing partnerships with companies such as Starbucks. Guests of selected renovated Hilton properties will experience first-hand the new enhancements, including refurbished lobbies, guest rooms and meeting space. Across all hotels, healthful menu choices; productivity-enhancing business centers; and partnerships with other industry leaders deliver on guests' needs and their desire for comfort and convenience (para. 4, Special Report, 2006).
Luxurious new amenities in guest rooms designed to ensure guests get the best night sleep possible are the hallmarks of the Hilton Serenity Collection. Included in the collection are the Hilton Serenity Bed, featuring the Serta Suite Dreams® mattress and box springs, Pacific Coast® down duvet and Super Topper mattress pads, Pacific Coast® Touch of Down pillows, high quality Hilton linens and decorative bed throws and bolster pillow (para. 5, Special Report, 2006).
In the bathroom, guests will be treated to Hilton's exclusive Crabtree & Evelyn's La Source® bath amenities – which include shampoo, conditioner, lotion and mouthwash. In addition, custom designed brushed and hammered stainless steel bath accessories will include an amenity tray, soap dish, tissue box cover, and trash can (para. 6, Special Report, 2006).
With more of today's travelers recognizing the importance of maintaining a healthy diet while on the road, Hilton has already launched its new "Hilton Eat Right™ Menu." The Hilton Family of Hotels Culinary Team partnered with Johnson & Wales University to develop the Eat Right Menu selections which feature more than 50 items that have been analyzed for high nutritional values and offer guests balance, variety and moderation in their food choices (para. 7, Special Report, 2006).
In forming relationships with other market leaders which reflect similar philosophies, Hilton has aligned with brands that inspire the same level of customer recognition and loyalty. Starbucks will now be served in all Hilton hotels. In addition, beginning mid-year 2006, Hilton is outfitting guest rooms with the Cuisinart® Two-Cup Single-Serve Direct Brew Coffeemaker. Exclusive to Hilton Hotels, the hotel industry's first two-cup, single-serve coffeemaker gives guests the option to brew one or two cups of coffee or tea simultaneously (para. 8, Special Report, 2006).
In keeping with the theme of international events that bring a common voice across cultures and its desire to showcase those events and people that inspire us, Hilton also is supporting Team USA at the Olympic Winter Games and several U.S. athletes that, like Hilton, represent the very best (para. 14, Special Report, 2006).
Marketing Strategy No. 7
Revitalization of its online marketing
An article published in HotelMarketing.com entitled "Hilton to Enhance its Online Marketing Strategy" relayed that Hilton Hotels announced today the re-launch of two of the brand's online channels – HiltonJourneys.com and HiltonToHome.com. In addition to the two refreshed sites, the brand recently completed the translation of its Hilton.com booking portal into Spanish, and is in the process of completing a French version of the site (para. 1, "Hilton," 2007).
"The explosive and global growth of the Hilton brand has led us to rethink the way we use the internet to connect with our guests," said Jeff Diskin, senior vice president, brand marketing and management – Hilton Hotels. "With these refreshed sites we have three unique touch points that allow our guests to connect with Hilton in ways that are most relevant to them (para. 2, "Hilton,"2007)."
R E F E R E N C E S
Faulkner, M. (n.d.). Hilton worldwide resorts: case study. The National Business Awards-Europe. Retrieved April 21, 2007, from http://www.businessawardseurope.com/pdfs/HiltonCaseStudyemail.pdf
Hilton group. (n.d.) Hilton Group. Retrieved April 21, 2007 from http://www.checksure.biz/ftse_100_companies/hilton_group.htm
Hilton enhances online marketing strategy. (March 22, 2007). Hotel Marketing. Retrieved April 21, 2007, from http://www.hotelmarketing.com/index.php/article/070321_hilton_enhances_online_marketing_strategy/
Hilton Hotels. (2007, April 20). In Wikipedia, The Free Encyclopedia. Retrieved 22:13,
         April 21, 2007, from
         http://en.wikipedia.org/w/index.php?title=Hilton_Hotels&oldid=124455230
Hilton hotels kicks off $1 billion re-ignition campaign. (Jan. 12, 2006). Hotel Online.      Retrieved April 21, 2007, from http://www.hotelonline.com/News/PR2006_1st/Jan06_HiltonReignition.html
Hilton hotels corp. aggressively expanding mid-priced hilton garden inn product. (Jan.
         12, 1998). Hotel Online. Retrieved April 21, 2007, from http://www.hotelonline.com/News/PressReleases1998/HiltonGardenInnProduct_Jan98.html
Hilton international wins best customer focus award. (n.d.) Hilton Hospitality, Inc. Retrieved April 21, 2007, from http://phx.corporateir.net/phoenix.zhtml?c=88577&p=irol-newsArticleOther&ID=841386&highlight=#wai-top
Related Topics