The Gases Emitted from Factory Smoke Cause Significant Damage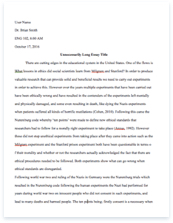 The whole doc is available only for registered users
A limited time offer! Get a custom sample essay written according to your requirements urgent 3h delivery guaranteed
Order Now
Subsistence farming, where farmers depend on self-sufficiency, and cultivate what fills their needs, and is characterized by the availability of several types of crops, as well as animals, as the family needs throughout the year, and is planned for planting during the coming season and years, for what the farmer and his family need of certain types of Vegetables and fruits, the primary purpose of subsistence farming is self-sufficiency, not the pursuit of profit. Subsistence farming has begun to fade. One of the reasons for its decline is commercial agriculture, and the movement of farmers from their lands and their places of residence to other areas, where subsistence farming has brought in enough money to purchase other essential necessities such as sugar, tea and coffee, textiles.
One of these types of agriculture is mobility agricultural, or as it is known as the cultivation of cutting and burning, where a large area of forests is cleared and cleaned by cutting and burning trees, and the land is cultivated with all kinds of crops. This type of agriculture reduces the fertility of the land and leads to a decline in its quality and agricultural yield after several years, forcing the farmers to migrate their land and move to another place in the forest to begin the process of cutting, burning and agriculture again, which this type of agriculture causes deforestation and remove it.
Deforestation is one of the main causes of the accumulation of greenhouse gases in the atmosphere. Every year, an area of tropical forests is removed. The amount of carbon dioxide absorbed by these trees accounts for 20 percent of the world's total greenhouse gas emissions (EPA). But who bears the greatest responsibility for slowing climate change, and therefore who bears the greatest financial responsibility to compensate for its damage? Developing countries that invest in logging and in agricultural and architectural expansion are hoping to receive financial aid and incentives for their forest conservation rather than investment, as well as their contribution to slowing the threat of climate change. However, many advanced industrialized countries refuse to provide financial assistance to developing countries for undeveloped efforts, as well as the reservations and doubts expressed by industrialized countries about the extent to which developing countries can commit to halting their deforestation practices.
Scientific evidence has been provided on the importance of tropical forests in particular in reducing the risk of climate change. According to the scientific study conducted by the scientist Ken Caldeira of the Carnegie Endowment for Global Environmental Studies, tropical forests are not only able to absorb large quantities of carbon dioxide but also have the ability to form white clouds in the atmosphere, Sunlight into space, which helps to moisturize and reduce global temperatures.
There are disputes between developed industrial countries and developing countries about logging, as developing countries blame industrial countries for not helping them financially to avoid deforestation. Also the gases emitted from factory smoke cause significant damage to the ozone layer, which in turn causes global warming. The problem of over-logging, firewood, cooking and other uses of firewood have many rural farmers as hobby, or as a source of self-sufficiency, where trees are often cut off because of ignorance and underdevelopment, as they are unaware of the damage of logging, where they must be sensitized by institutions that are responsible for protecting the environment. In practice, it is difficult to persuade poor developing countries to limit their deforestation and investment in their trees and areas, without the rich industrialized nations pledging to compensate them for environmental conservation efforts. It is then difficult to determine who is causing these climate changes, and whom to blame. So, everyone shares blame for climate change, where there are many ways to mitigate climate change, such as using natural energy such as solar energy in the operation of electricity, but many industrialized countries do not use these methods, with full knowledge of the damage they do without care.
Related Topics