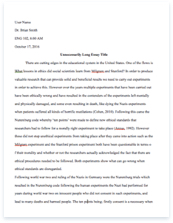 The whole doc is available only for registered users
A limited time offer! Get a custom sample essay written according to your requirements urgent 3h delivery guaranteed
Order Now
The movie focuses on the tyranny and the nemesis of a sexually dysfunctional man Jin-shan who inflicts physical violence against his good-looking wife Ju Dou. Ju Dou is the main victim of Jin-shan. Out of despair and frustration, Ju Dou seduces Jin-Shan's nephew Tian-quing from whom she has an offspring Tianbai. To escape punishment Jin-shan is Ju Dou tells Jin-shan that Tianbai to be his own son, however, this deception is discovered. Jin-shan's cruelty is focused on the illegitimate son and he even makes an abortive attempt to kill the boy. Nemesis strikes as Jin-shan is crippled; Jin-shan's suffering increases as the affair between Ju Dou and Tian-quing is discovered. Finally, Jin-shan's domination comes to an end when he dies, but cultural barriers prevent the lovers Ju Dou and Tian-quing from coming together. Even though Jin-shan is dead his repression continues and social pressures forbid Ju Dou to remarry and drive Tian-quing out of the house. Tianbai who grows up as a spoilt and disobedient boy perpetrates Jin-shan's domination. As he sees his mother and Tian-quing in uncompromising situations he gets to hate them. His oppression and hatred escalates when his mother tells her that Tian-quing is his real father. Jin-shan's vindictiveness strikes through the hands of Tianbai who kills Tian-quing. There is nemesis when Ju Dou turns mad and burns herself to death.
This melodramatic movie is strongly influenced by Confucian thought. Ju Dou had not been able to overcome self-centeredness and so had turned into a tyrant. Overcoming self-centeredness is an important tenet of Confucian thought; a person must be able to develop in his different familial roles, however, Jin-shan allowed his familial relationships to degenerate into nepotism. His third marriage was an act of conquest that sprang from self-centeredness; his commitment to his family and wife was not balanced or holistic it based on domination and oppression. The movie attempts to portray the baneful effects of Jin-shan's cruel character. Confucian thought is also depicted in the development of Tianbai. He perpetrates the self-centered despotism of Jin-shan. Confucian thought focuses on the ritualization process, an art of education that is expressed in the 'Book of Rites'. The child should be taught how he should interact with human beings properly to communicate meaningfully to other members of the family.
Instead what Tianbai learned in his house was domination, coercion and brutality. The movie Ju Dou illustrates how the parents of Tianbai failed in their responsibility. They did not teach the child the rituals of interaction corresponding to the proper time and proper situation. Instead they taught him selfishness, lust and malice. The result was that Tianbai focused his spite against his parents leading to their violent death. The direct effect of Confucian thought on the rules of behavior and etiquette of the family are that even after their affair has been discovered, Ju Dou and Tian-quing keep the crippled Jin-shan alive so that the affair is preserved from the community, however the nemesis is that Jin-shan observes the affair and suffers for his sins. Even after Jin-shan drowns and dies, rules of behavior and etiquette prevent Ju Dou from marrying Tian-quing and again it is the rules of behavior and etiquette that compels the family to force Tian-quing out of the house, this is the retribution. In a negative sense the rules of behavior and etiquette allow Jin-shan to marry a wife of his choice and perpetrate his domination because he can afford it, however neither can the bride Ju Dou afford to select a husband of her choice nor can the indigent Tian-quing afford to marry.
The restrictions of etiquette and behavior induce young people to rebel against traditional structure in many ways. Ju Dou cannot afford to marry a person of her choice and faces rough treatment when she is compelled to marry a brutal sexually dysfunctional man.  On the other hand, her retribution is that she rebels by seducing Tian-quing; siring a son by him and carrying on the affair with Tian-quing in front of the crippled Jin-shan. This is how the malevolence comes back to Jin-shan. Further,  Tian-quing is too poor to marry and have a wife for himself so he rebels by carrying on an affair with Ju Dou. Tian-quing has been adopted by Jin-shan so that he can be used as a handy man another act of oppression and the nemesis is that Tian-quing rebels by having an affair with Ju Dou.
Tianbai feels the tumult of hatred when he finds that Tian-quing and not Jin-shan is his real father. Out of vengeance he kills Tian-quing. Tradition keeps Ju Dou and Tian-quing apart after Jin-shan dies. Even though tradition keeps them apart. The two of them rebel by continuing their affair in a clandestine manner. This is the spitefulness of the couple.  Tradition is not without its strengths, it is clear that Ju Dou and Tian-quing would have allowed Jin-shan to die after he was crippled but they cared for him and kept him alive so that the tradition would provide them the veil they needed to carry on their affair. Still, tradition does not prevent the wickedness of Ju Dou and Tian-quing carrying on the affair in from of Jin-shan. Moreover, it was an issue of patriarchy that turned Tianbai into a tyrant and drove him to kill Tian-quing.  In the context of the Chinese society, tradition also turned oppressive when the family members disallowed Ju Dou to remarry after Jin-shan's death and forced Tian-quing out of the house (Trotter, Andrew. "Ju Dou & Life on a String").
Despite the cultural and social context, Ju Dou provides a political and social parable that the Chinese film establishment and government found offensive. The parable is that Jin-shan depicts the bosses of Maoism and the oppression they perpetrated and the mutineer Tianbai represents the domination of the Red Guard.  Further, the despotism of Jin-shan cannot be missed and the extreme odium of Tianbai is revealing. Even though it is a critically acclaimed film, the Chinese film establishment and government used sexuality as a pretext for banning the film.
In sum, Ju Dou is a film that depicts alternate bouts of unkindness with retribution. There are undercurrents of Confucian thoughts. The underlying tragedy is overshadowed by the portrayal of oppression. There is a strong social and political message in the film that has upset the establishment.
Reference:
Trotter, Andrew. ":Ju Dou & Life on a String"  Ransom Fellowship 1998. October 26, 2006 < http://www.ransomfellowship.org/M_JuDou.html>
Related Topics