The Effects of Harriet Bird, Memo Paris, and Iris Lemon in the Natural by Bernard Malamud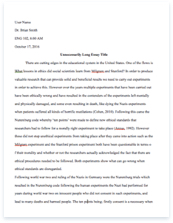 The whole doc is available only for registered users
A limited time offer! Get a custom sample essay written according to your requirements urgent 3h delivery guaranteed
Order Now
In The Natural by Bernard Malamud, the main character, Roy Hobbs joins the New York Knights with an uncontrollable desire to be the best, at first in baseball, but later on in other aspects of his life. Roy is unable to control his appetites, one of them being for women. Roy is considerably influenced not by stereotypical fatherly figures, but rather women, namely Harriet Bird, Memo Paris, and Iris Lemon. While Harriet and Memo are not positive influences, and only wishes ill of Roy, Iris certainly is a positive influence, and cares about Roy, liking him from the start. Harriet and Memo does not care about Roy, the two women only leads him on to further their own goals. On the other hand, Iris does care about Roy, she is concerned about Roys well being, and wants to help him make his life better. Harriet Bird, Memo Paris, and Iris Lemon all have a substantial effect on Roy, but Roy ultimately chose his own path, which leads to his ultimate failure in baseball and, in certain aspects, life.
Roy first meets Harriet on his train ride to Chicago for his tryouts for the Chicago Cubs, in Major League Baseball when he is nineteen. His first impression of Harriet is as a girl in a dressy black dress her hair a forth of dark curls with a striking face that is a little drawn and pale. As Harriet stepped up into the train her nyloned legs made Roys pulse dance. (8, Malamud) Harriet is a pretty girl that Roy is almost instantaneously attracted to. On the other hand, Harriet, after she realized that she did not recognize Roy from somewhere, her expression changed instantly to one of boredom. (9, Malamud) Harriet is not interested in Roy because he is not famous, but a common man. Instead, Harriet attaches herself onto the Whammer, currently the leading hitter of the American League and three times winner of the Most Valuable Winner award. (14, Malamud)
Though the Whammer and Harriet soon are very close, the Whammer, describes Harriet as that queer dame Harriet. When the Whammer misses one pitch by Roy, Harriet, who had five minutes ago been patting him on the back for his skill in the batting cage, now eyeing him coldly for letting one pitch go by. (22, Malamud) After Roy strikes out the Whammer, Harriet latches onto Roy, leaving the Whammer, taking advantage of Roys attraction. When Roy and Harriet are conversing on the train afterwards, Roy can hardly believe his luck, but despite his fascination, Roy still notices the outside scene, seemingly contrasting his other object of attention, Harriet. While Roy floats through drifts of clouds on his triumph, Harriet goes on about the recent tourney the unreal forest outside swings forward like a gate shutting.
The odd way she saw things was interesting to him, but all the while, he is aware of the tormented trees fronting the snaky lake that they are going by, with trees bent and clawing, puckered white by icy blasts from the water, their bony branches twisting in many a broken direction. The gate swinging forward is like Roys fate, his career in baseball coming to an early end, but Roy never sees it shut, as he is able to continue playing baseball. The darkness outside, the unreal forest, the bent and clawing trees all reflect Harriet, the real Harriet, and not what Roy sees in her. (Malamud, 25) Harriet later shoots Roy with a silver bullet that cuts a silver line across the water, (34, Malamud) shattering Roys illusion of Harriet, and showing him reality. Though he is severely injured, Roy still manages to get back in the game fifteen years later.
Unfortunately, Roy makes the same mistake once again, one that ends in the end of his career in major league baseball. This time the woman is named Memo, a memory of Harriet. Memo Paris is the niece of Pop Fisher, the coach of the New York Knights. Memo has been spoiled all of her life and is afraid to be poor (193, Malamud). Her late boyfriend Bump Bailey is killed while chasing a fly ball that and running into one of the outside walls of the field, thereby fracturing his skull. Memo blames Roy for Bump's death, and hates him because of it, saying Roy is to blame so she hated his putrid guts. (71, Malamud) Roy falls in love with Memo because she once belonged to Bump, whom Roy knew from the start that he would never like and constantly competed with in baseball because both men had the same goal. (54, Malamud)
Furthermore, Roy wants Memo because he is unable to control his appetite for women. To Roy she is the ultimate accomplishment, or the epitome of perfection. Roy pursues Memo even though she gives him obvious hints that she isn't interested in him, informing him she is strictly a dead man's girl. Memo is not at all the nurturing life force that Roy, as a symbolic vegetative god, should be with. Not only is her breast is sick, but her claim to be strictly a dead man's woman, symbolically refers dead men or those with no life in them. (84, Malamud) The thing Memo offers Roy is the option is to sell his promising future to the Judge. Only then, when Roy has sacrificed his talent and ability for money, he can be with Memo. Memos only virtue is her attractiveness, she is gloomy, given to melodrama, and many corrupt men surrounds her. She takes away life, even as she attracts Roy; she drains away Roy's energy while giving him none in return. Her uncle, Pop Fisher, warns Roy to stay away from Memo, telling Roy, she is always dissatisfied and will snarl you up in her trouble in a way that will weaken your strength if you dont watch out. (Malamud, 120)
On Roys first and only date with Memo, they drive out of the city and stop at a small stream. There is a sign in front of the stream with a sign that says DANGER. POLLUTED WATER. NO SWIMMING. (112, Malamud) Due to the unclean water, the two cannot swim, symbolic of the fact that Roy can never be with Memo. After Roys date with Memo, he immediately falls into a slump. Roys desire for Memo that causes him to become sick, and to later take a bribe from the Judge to throw the playoff game that decides the pennant. Roys desire for Memo does not come from love, but merely juvenile lust, as with Harriet fifteen years ago. Roy has not grown up or learned from his first noted encounter with a woman. Memos name only communicates loss, memories, and forgotten things. Paris, Memos maiden name, alludes to Paris of Greek mythology and whose actions resulted in the mythical Trojan War. Memo Paris is the destructive force, the antithesis of everything good, which leads to his downfall.
Iris Lemon is the only person who believes in Roy, and is a nurturing life force, even though she has never met him. When Roy is in his slump, as a result of Memos treatment, Iris literally stands up for him in the crowd, to show her support. When Roy sees her, he became aware that the night has spread out in all directions and is filled with an unbelievable fragrance. Iris is the exact opposite of Memo, full of life as well as a creator of life, a grandmother at the young age of thirty-three. She tries to expresses herself in a positive way and to spread her happiness with life. She shares her life with Roy, and is the only person to coax out Roys true past. Not only does Iris personality completely differ from Memos, but she is also the exact opposite in appearance. While Memo has red hair and wears black, Iris first appears wearing a red dress and has dark hair. Furthermore, while Memo is young and slim, Roy describes Iris as around thirty, maybe more, and built solid but not too big. (141, Malamud)
In addition Iris Lemons name is of both a flower and a fruit, she represents the vegetative goddess, full of life and strength. On Roys first date with Iris, they go to a beach, in which the two are able to swim around in the pure water, unlike Roy and Memos date, they are able to be together. When Roy went underwater, Iris frantically looks for him. Looking up from the bottom of the lake, Roy spies a pair of golden arms searching, and a golden head with a frantic face. Even her hair sought him. He felt relieved to no end. (156, Malamud) At the end of their date, Iris informs Roy that she is a grandmother; Roy, is automatically repulsed, thinking Holy Jesus. (157, Malamud) He is unwilling to take on the responsibility of becoming a grandfather, which is inevitable if he is with Iris. Unfortunately, Roy is blinded by his own foolish desires and thoughts; therefore he is unable to make the proper distinction between these two women or learn from past mistakes.
In the end, though Roy is correlated with and significantly influenced by the three women, Roy ultimately decided his own fate. Harriet, a murderer, tries to kill Roy. Memo brings Roy down with her negative lifestyle. Iris uplifts him and pulls him out of his slump. It is obvious which of the three women is the better choice, but unfortunately, Roy has his stubborn eyes first set on Harriet, then later, Memo. Roy doesnt realize that Harriet or Memo is corrupt until Harriet and Memo shoots him. As a result of Roys childish desires and wishes, he is unable to make good decisions and take responsibility for his actions. The outcome of Roys stubbornness and ruthless desire to win is Memo destroying Roy's career. Roy realizes his mistakes too late, and his fate is sealed. In Malamuds novel, Roys involvement with the three women, and ending result, teaches readers that being the best isnt everything, and that being subconsciously blind to reality and from those whom can be benefited from and those who seeks only destruction will only lead to disaster.
Bibliography:Malamud, Bernard. The Natural.
Related Topics