"The Devil's Disciple" by Bernard Shaw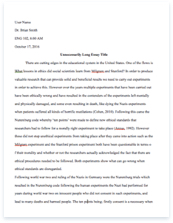 The whole doc is available only for registered users
A limited time offer! Get a custom sample essay written according to your requirements urgent 3h delivery guaranteed
Order Now
The play 'The Devil's Disciple' was written by Irish playwright Bernard Shaw and is set in New Hampshire in the year 1777. The story focuses on the town of Websterbridge, the Dudgeon family and the local Presbyterian minister Anthony Anderson. The current political situation sees the American colonies struggling to achieve their independence from Britain. In retaliation the British troops are invading the American colonies and hanging selected American citizens in an attempt to force the Americans back under British rule. Peter Dudgeon has been hanged by the British troops, leaving his illegitimate daughter, Essie, in the care of his brother Timothy's widow. Mrs Dudgeon already has two sons of her own – Richard (Dick) and Christopher (Christy) – and "girls" who remain unnamed. The story begins with the reading of Mrs Dudgeon's late husband Timothy's will. The will reveals that Timothy has left the majority of his estate to Dick; who is described as the "reprobate". The British troops descend on Websterbridge with a view to arresting Anthony Anderson.
However when the soldiers arrive at the minister's house he is not there. Christy has called for him as Mrs Dudgeon has fallen ill; Dick – who had arrived shortly beforehand to visit the minister – agrees to wait with Anderson's wife Judith until the minister himself returns. Judith makes no secret of the fact that she has an immense disliking for Dick and that she is merely humouring him until her husband returns. Dick makes himself quite at home, so much so that when the soldiers arrive at the minister's house they mistake him for Anderson and arrest him. Dick however does not protest, instead he pretends to be Anderson and leaves a message with Judith to warn Anderson. Anderson returns home to find Judith passed out on the floor and completely hysterical when he rouses her. Judith tries her best to explain but eventually breaks down and admits the truth to Anderson.
Once he realises that the soldiers came for him and not for Dick he plans his escape – much to Judith's disgust. The next day Judith goes to visit Dick at the British headquarters where he is imprisoned, as Dick realises that Judith is beginning to fall in love with him he does his utmost to make her hate him. Dick allows Judith to be present at his trial on the condition that she remain silent. Judith, however, does not keep this promise and reveals to the courtroom Dick's real identity, a fact which is verified by Christy who is called as a witness. This is not enough to save Dick as the court still wishes to make an example of him. Upon this verdictthe court is adjourned and General Burgoyne  brings news of the American victory and the British surrender.
The final scene of the play sees a crowd gathered in Websterbridge market hoping to see Dick being hanged. As Dick prepares for his death, Anderson appears calling a halt to the execution. Anderson is now "Captain of the militia" and has brought the safe conduct regarding the British evacuation of Websterbridge. Dick's life is spared and Anderson predicts that Dick will take his place as the town's Presbyterian minister. Dick is no longer hated and is seen by the people of Websterbridge as a hero.
The character of Anthony Anderson is first introduced in Act One – Section Two. He is described in Shaw's stage directions as:
"A shrewd, genial ready Presbyterian divine of about 50, with something of the authority of his profession in his bearing."
However it is also said that he does not always act in a way fitting with the lifestyle of a Presbyterian minister. He appears to enjoy life a little too much and has also married a woman a lot younger than he. Despite this his ability as a minister is not questioned. Anderson, to begin with, is portrayed as a gentle man, particularly when he returns home to find Judith passed out after Dick has been arrested. He sees Judith's grief but attempts to make light of the situation by busying himself with making the tea. He also shows a great deal of commitment to his position as minister by saying:
"Do you think it would be better to know that I had run away from my post at the first sign of danger?"
However as the truth about Dick's arrest comes to light Anderson's character changes. When he realises that the soldiers came for him and not Dick he plans his getaway and Judith asks him if praying would be of any help; if God might change Major Swindon's stance. Anderson replies:
"Let him, then. I am not God; and I must go to work another way."
Judith is utterly shocked to hear such blasphemy from her usually god-fearing husband. However we later realise that Anderson believes his position as Captain of the Springtown militia suits him better than his position as the Presbyterian minister. He appears weak to the audience when he runs away instead of going to Dick but emerges a hero at the other end when he leads the American victory and succeeds in sparing Dick.
Dick Dudgeon is first introduced to the reader in Act One – Section Three. In this section or scene Dick is painted as an insincere man heavily weighted with sarcasm and is described in Shaw's stage directions as:
"the best looking member if the family; but his expression is reckless and sardonic, his manner defiant and satirical."
This description is substantiated by the reaction of his own family to him; he appears to be an unwanted presence, particularly unwanted by his mother, whose first words to him are:
"Silence your blasphemous tongue. I will bear no more of this. Leave my house."
Dick's icy facade, however, seems to melt slightly when he is introduced to Essie. He immediately notes that the girl has been crying and begins to defend her; Essie therefore takes to Dick due to the kindness he has shown her. However Dick's sarcasm and dry manner makes reappearance later when he is left alone with Judith, where his manner towards her is described as "sardonic". There is another change in his character when the soldiers appear however. He again returns to the genial manner in which he presented himself in to Essie. He realises that he can do some good by taking Anderson's place:
"Don't be concerned: no woman will lose her lover through my death. Bless you, nobody cares for me"
Although he is described as being in good spirits in the prison he is far a quieter character than he has been throughout the rest of the play. Despite being cited as a "reprobate" and the "devil's disciple" in the beginning of the play Dick emerges at the other end as a hero.
What is unusual about 'The Devil's Disciple' is that it ends with two heroes, which is uncommon in works of the time. Despite Anderson shirking his responsibility as minister he is made a hero by leading the American victory and Dick is considered a hero for the courage he showed in the face of danger.
Related Topics