The CIPD Human Resources Profession Map (HRPM)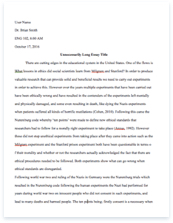 The whole doc is available only for registered users
A limited time offer! Get a custom sample essay written according to your requirements urgent 3h delivery guaranteed
Order Now
The CIPD Human Resources Profession Map (HRPM) provides a flexible platform for effective and efficient human resource management, no regards to specialisms the map contains 10 specialist areas and 8 essential behaviour traits these are then divided into 4 separate competency bands ranging from HR new starters to experienced hr seniors as displayed below.
BANDS.
The HRPM has four competency bands which determines certain outcomes for professionals for example
• Client Relation
• Focus on Specialist Skills or tasks
• Where tasks are completed
• How Reward for performance is monitored.
Behaviour Traits
Decisive thinkers- rely heavily on quantitative data sets to make informed decisions and assumptions about scenarios. they use numerical data to when raising advocacy and are often the leader of key choices.
Skilled influencers- Have the ability to convince key stakeholders to rally with them on certain issues of organizational value.
Personally credible- with a wealth of knowledge and a strong basis of integrity these individuals add benefit to stakeholders and the organization
Collaborative- The individual must have the ability to work effectively by combining knowledge, data and work with a diverse range of workers so it is important that they are team players.
Driven to deliver- They often have significant roles in regards to project planning, they have high levels of determination and know who and where the best instruments for success are.
Courage to Challenge- Often take a stand for an issue if they believe it is wrong sometimes to the extent of risking negative outcomes despite opposition clashes and personal risks.
Role model- An individual who works within the parameters of legislation, company goals and personal morals to lead others with integrity and an objective viewpoint.
Curious- These individuals are most effective when they are placed in ambiguous scenarios they often use rationality and innovation to optimize business outcomes.
Professional Areas
Service Delivery and Information – Working to time schedules to ensure that documents and information has been passed to the individuals who require this, they work under the guidelines of cost efficiently time efficiently while supporting others and business to positive output.
Organizational design- ensuring that the company's business structure is always the optimum for its current environment, long and short term goals.
Organizational development- The focus is towards innovation and change, often driven by a change off company culture, the risk is often calculated using trackers or KPI's this information is then relayed to stakeholders etc.
Resource Talent and planning- ensure that the company's work force and resources are functioning efficiently and in line with the companies aims and objectives.
Performance and reward- Desires be to create a reward/performance package that promotes a positive culture, recognizing skills and additional capabilities in a market relevant and fair demeanour. This scheme needs to be beneficial to workers and the business
Learning and Development- Creating a workplace culture which promotes competency and ongoing training for all experience and authority levels in the business
Employee Engagement- Encouraging vast amounts of communication within the workplace where employees have input in some decisions and contributions this allow them to feel more fulfilled in their position. A working environment that promotes
Employee Relations- Ensuring that the work environment is a safe environment where individuals and groups are managed and integrated properly. These procedures should be in line with the law and written in the employee handbook.
The Core There are two core components in regards to professional areas. Centrally there are 'insights, strategy and Solution' and 'Leading Human Resources', these are the foundations off hr and are too built upon using the 8 behaviour and other skills.
Related Topics