The Characters Showing the Frailty of Life in Orson Welles's Films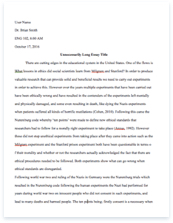 The whole doc is available only for registered users
A limited time offer! Get a custom sample essay written according to your requirements urgent 3h delivery guaranteed
Order Now
            Who would not want to have all the good things in life?  Who does not desire to earn more than enough money?  Who does not yearn to become famous?  In real life, most people would want to enjoy all of these things to the full.
            However, what is the real measure of success?  What would it take to be truly happy in this temporal existence known as life on earth?  Does the excess in material wealth compensate for the sadness and loss one feels deep within?  Does happiness comes with a price tag?
            There is no denying that at one point or the other, most if not all people do aspire to obtain all the good things life has to offer.  They work hard with the intention to earn more than enough money to meet their basic needs as well as to satisfy their wants.  Fame does appeal to most people.  While some would simply dream about it, others would work their way to achieve it.
            Time and again, life's lessons imply that material possession and fame are important only to a certain extent.  These things are not the primary measure of a successful life.  While success could mean different things to different people, material wealth and a famous status is only half of the battle to say the least.  Even the most successful and wealthiest person on earth can attest to the fact that these things, no matter how desirable are only but temporary.  They can all be gone too soon.  A person cannot hold onto these things too tightly and depend upon them for happiness as they are bound not to last forever.  Sadness and loss are only a few of the emptiness of the heart that even all the money on earth cannot afford to mend.  Success can not even mask the pain that these feelings generate.
In some of the films that Orson Welles had starred in and directed, there are certain characters which were once classy with wealth and honor.  For one, there is Charles Foster Kane from the movie entitled Citizen Kane (qtd. in White and Buscombe 453).  Similarly, there is also the character of Gregory Arkadin in the film entitled Mr. Arkadin (Garis 173).  There men once had both honor and wealth.  Nonetheless, they brought about their own destruction and face their ultimate demise in misery.  These characters once longed for immortality only to depart from the world as a lonely man.  Another character of the same fate that Orson Welles brought to life in film is Hank Quinlan from the movie entitled Touch of Evil (Holm 53).  The aforementioned films all show the frailty of human existence.
Charles Foster Kane in Citizen Kane
            Citizen Kane is a film that tracks down the life of a man named Charles Foster Kane.   He is a prominent figure in the publishing industry (Naremore 140).  As a matter of fact, he is a newspaper magnate.  His job started out as an idealistic social service.  However, it slowly develops into a merciless quest of power.  His story is chiefly recounted by means of flashbacks.  His life story is progressively uncovered through a newspaper reporter's collected research.  Such research work is done with the attempt of solving the mystery behind Charles Foster Kane's final word, "rosebud" (Carringer 104).
            The film presents two remarkable themes.  One of which is related to the misery of a public figure's private life.  The other theme has something to do with the crushing burden of materialism.  As a whole, both of the aforementioned themes involve the bitter paradox of what is supposed to be an American success story but instead led to senseless nostalgia, aloneness, and ultimately death.  A distinct stylistic counterpoint is achieved as a result of developing the personal theme of the story by means of the characters and developing the materialistic theme of the story in a visual manner.  Although it is thought provoking, it negates the counterpoint that the story's themes are disclosed from more than a few perspectives from numerous distinct characters.
Citizen Kane is a tragic tale of a wealthy newspaper magnate, who built his name as the defender of the poor.  However, his life turned out to be tainted by the hunger for immortality, power, and riches.  His tragic end can be blamed on his failure to experience genuine emotions from his human relations.  The noticeable logical superficiality of the movie can be drawn from the superficial quality of the main character.  Although he has been seen as a crusading member of the press championing the welfare of the underprivileged, implications of self-adulation spoil his behavior.  Charles Foster Kane's second wife laments that he has never given him a single thing that he has besides that which is material (Walsh 232).  An isolated spectator serving as a sublimated conscience comments that Charles Foster Kane gave nothing of his possessions away.  The character of the newspaper magnate is shown in worldly terms in this light.
The man longed for the things he was not able to give to other people even to himself.  He desired for an uncorrupted world he once knew as a child.  He wished to enjoy emotional loyalty.  He wanted to be loved.  A sign that reads as "No Trespassing" marks the beginning of the story of a man who became s prisoner of his own possessions, a man who seemed to have it all but is left with nothing but a memory of his childhood, the only part of his life that is purely bliss (Walsh 5).  The preliminary as well as the final conflict of expressionism and realism implies in a skillful way, the themes of the movie.
The main character is a greedy and self-centered man.  His acts have drastically changed not just his appearance but his life as well.  In the baroque world that he has fashioned, the main character is alienated even from the most ambiguous form of civilization.  The movie denotes the powerful concept of American life, one wherein materialistic factors are magnified and deformed at the cost of individual potentialities.  In the movie, the unspoken lack of free will in the maturity of Charles Foster Kane is thematically faithful to the moral conditions of his surrounding.
The problem of interpreting a life that has already been drawn to a close is the central theme of the movie.  Subsequent to the viewing of a recorded and comprehensively biographical account of the life of the main character, the producer comes towards a realization that a man is not automatically the summation of his actions, possessions or achievements.  Rather, there must really be something more profound that causes him to act the way he did.  The unclear reminiscences and adulations are all that was left of the newspaper magnate.  Charles Foster Kane used to be exceptionally powerful and heroic.  Still, regardless of the epic proportions of his accomplishments, even a man as great as him will ultimately be lost in the memory of those he has left behind.
            The main character never had the chance to narrate his life story.  In this light, the audience is left to wonder just how different his own account will be in comparison to the recollections of the people who have played important roles in his life.  Of all those people who have given their own recollections about Charles Foster Kane, no one truly knew what caused him to perform the things he has done (Naremore 227).  None other than Thatcher could have had the opportunity to completely comprehend the actions of Charles Foster Kane.  However, he was very much preoccupied with making money to allow a room for compassion towards the abandoned child.
Thatcher examined the main characters through a remote and adult lens of conservatism and possession (Naremore 91).  The varying perceptions of the main character's life, particularly in the absence of his own perspective, drives the audience to ask what was really of the essence in the life he lived and to reflect on what comprises a life on the whole.  With reference to the last word he uttered before he breathed his last, the most significant part of his life were not material wealth which caused him to become newsworthy, for instance, his association, friendships, political ambitions, and success in the business.  Rather, towards the end of his life, Charles Foster Kane holds on to a childhood memory.  The moment of truth in his life came at a time when life changed irreversibly for what seems to be the better, as far as materialism is concerned, yet proves to be that which left him alone and defenseless.
The newspaper magnate time and again finds himself isolated from the rest of the world.  The main character is constantly alienated from the rest of the world, whether he is alone or in the company of other people, sad or happy, old or young.  This implies that eventual alienation is to be expected.  Ultimately, he succumbed to death alone.  He died not being able to establish a lifelong bond with other people.
Since his life story is narrated by his associates following his demise, the principal narrators are elderly men, and their immorality renders an additional layer of loneliness as well as misery to the movie (qdt. in White and Buscombe 459).  These narrators who are not past their prime are once notable, dynamic, and vital citizens of the world.  At this point, these men are already bored and the world has pushed them aside.  Similarly, the main character turns out to be mechanical and devitalized in his actions as time went by.  Charles Foster Kane's ravage condition as he ages is agonizing particularly at that point when the love of his life abandons him (Carringer 102).  The main character shifts from one position to the other with certain difficulty and has trouble in venting out his resentment as fiercely as he intends to.  This adds to his disappointments and even alienates him from his own emotions.  In this movie, grace does not come with old age, defeat does.
Following his frustrations in the political scene as well as his the opera career os Susan, Charles Foster Kane built an estate that came to be known as Xanadu in order to separate himself as well as Susan from the people who hold in contempt his manipulative efforts.  The main character exercises total control over the world he has fashioned.  In this make believe world, no person can dare to test his power.  By mean of his materialistic qualities, the main character tries to amend the rudeness of the real world, wherein he does not have the power to influence his mother's decision to abandon him.  He could not control the failures that Susan had in his career at the opera.  He could not control his failed attempts in politics.  He has no control over the cruel opinions his friends have toward him.  In the end, he ultimately resigns to his estate all by himself.  His material possessions are the only things that were there besides him.  Through the purchase of things in excess, Charles Foster Kane tries to fill the emptiness produced by those who abandoned him when he needed them the most.  However, the only two possessions which are of real value for the newspaper magnate on his deathbed are the humble sled and a snow globe, the things that meant the most to him not only as a child but also as an adult.
Love is desired by Kubla Khan with the intention of encompassing his existence (Naremore 100).  The main character is separated from a connection to love when he left his childhood home, and hence the need for its existence dictates his motivation.  Charles Foster Kane's political campaign is a calculated measure to infuse the love of the people to his consciousness as well as to make up for the remaining emptiness he conveys. He considers himself an assiduous and aggressive hero of the slum children and the poor in order for the world to potentially summon a love for certain humane causes.
Nonetheless, the ultimate paradox is that, Charles Foster Kane had not love left to give.  He was basically motivated to obtain love than to articulate it, which is suggested by the constant representation of jewels (Walsh 232).  The strange social framework is that one gives in turn to communicate their intimate sentiments.  Even so, the other irony is that the main character gives to propose a love that he expects to be directed back to him.  In this way, the audience learns that the one thing Charles Foster Kane wanted to get out of life is love.  However, his faulty technique of obtaining it ruins his own self at the same time as it prepares for his fall, while the world criticizes the very idea.
            The proprietor of Xanadu's works in collaboration with The Inquirer with the intention of generating happiness.  He engaged in philanthropic activities to condemn the spectrum of civilization which brought about the corruption of his earlier life as well as to promote a sense of personal satisfaction correspondingly.  Moreover, his preferred manner of establishing a link to happiness has an underpinning defect.  The publishing industry magnate unavoidably begins to perceive that success will result in happiness.  Hence, his pursuit for a link to the ideal of happiness turns out to be immersed in personal gain.  Moreover, Kubla Khan noticeably forfeits Charles Foster Kane's concentration on the aspects of his life that really counts.  Such trait separates him from a world that repeatedly ceased to pay attention to him, ceased to have confidence in him for the reason that his impure principles do not resemble the ones created by the united society.
He tries to stay away from the loneliness he endured following his departure from his once peaceful life in Colorado (Carringer 35).  His existence is surrounded by those who are unable to rise above his expectations of what can ultimately satisfy his life.  Such attribute is emphasized at some point in the montage of his initial meeting with Susan.  Charles Foster Kane embarked on a scandalous marital relationship with his awfully ignorant wife since Susan's natural innocence is suggestive of that which he once had as a child.  Therefore, he feels that their relationship will serve as a way to clear him out of lingering loneliness.
Nevertheless, the interlocking irony of his perception is that it drives him to develop selfish traits.  His idea is likewise immersed by his mother's broken promise that he will never suffer from loneliness (Naremore 126).  Hence, Charles Foster Kane efforts to steer clear of loneliness are basically faulty and inevitably foster the fluidity of his downfall.
            He chases simplistic American values over freedom from the control of Walter Parks Thatcher, the man who served as his guardian (Naremore 126).  His intention to relate with a life neglect of serious demands of owning the sixth biggest private fortune in the world is accentuated by his momentary stay at the office of the editor in The Inquirer (qtd. in White and Buscombe 463).  Nevertheless, the values maintained by the Kubla Khan regarding such principles contribute to Charles Foster Kane's appreciation and desire for the American dream – the journey from poverty to affluence, while keeping a firm connection with caring principles (Naremore 100).
The absurdity of his view is that the main idea of Orson Welles's movies is that the American dream is impossible to achieve.  Such perception is accentuated by the main character's pleasure palace which is left halfway done until he breathed his last (Naremore 12).  Such image implies that regardless of the magnitude of his riches, it does not generate a connection to ideal values.  Therefore, Charles Foster Kane's effort to reconnect with simple American values collects a surge which restricts his bond with the rest of the world as it arranges his sorrowful end.
In the story, it is implied that the main character endured his descend to a solitary life as a direct consequence of a quest to comprehend the values that he sacrificed as a child.  The constant representation of rosebud symbolically expresses that such perfect encapsulated gladness, simple values, love, and a necessity to escape solitude.  Nevertheless, the repercussions of his connection with them, given that their quest produced damaging a change on his life, and hence accelerated his passage to be a man who suffered the loss of nearly all things he once possessed.
This film is one of the pioneering onscreen attempts to portray the American dream as something less than attractive (Walsh 181).  When he was younger, Charles Foster Kane is in high spirits while playing in the snow outside their home, although his parents are humble proprietors of a boarding school and are rather underprivileged.  As a child, he played alone (Naremore 126).  Even though he did not experience to have a playmate, he is nonetheless contented to be alone since security and peace can be found inside the confines of their own home.  The moment his guardian took him away from his comfort zone, Charles Foster Kane was offered material comfort and financial wealth – things that equate to the American dream.
However, Charles Foster Kane realizes that his material possessions do not give him the happiness he has been longing for.  Furthermore, he comes towards a realization that all things considered, substituting emotional security for financial security is ineffective.  As far as the newspaper magnate is concerned, the American dream is pointless.  Over time, Charles Foster Kane makes use of his power and wealth not only to secure the happiness he desperately longs for but at the same time to acquire love or to cause other people to suffer misery the way he did.  Over time, his money isolates him from the rest of the world.  He died a lonely man.  He breathed his last at Xanadu (Naremore 112).  During the final hours of his life, his material possessions are the only ones which stood by his side (Naremore 112).  They served as inadequate substitutes for real friends.
Gregory Arkadin in Mr. Arkadin
            Gregory Arkadin is still the most self-loathing and self reflective character that Orson Welles has brought to life so far.  To a certain extent, the movie entitled Mr. Arkadin can be considered as a deconstruction of Citizen Kane.  Likewise, it can be regarded as a parody of Orson Welles's personal failures in life.  The lead character in the film is an intriguing self-examination and damnation.  At one point in the story, Gregory Arkadin gave an account of a dream when he was walking along a cemetery wherein those who are buried there only lived a short life, as evident in their tombstones.  As he went along the burial ground, he noticed that the dates recorded in the tombstones actually refer to the spans of friendships that those people shared in their lifetime.  He came towards a realization that those spans are actually the real gauge of life's worth.  Figuratively speaking, the graveyard resembles the burial ground he now dwells in.  On the other hand, literally speaking, he has killed his old friends to express a feeling of rage that is long gone in his system.  In this regard, he too can already be considered dead.
In Mr. Arkadin, Welles' character commissions Guy van Stratten to construct a so-called confidential report on Arkadin himself, a report, that Arkadin will use later on in order to rub out everyone who holds information about him in the past, and thereby ensure the specter of power, mystique, and legitimacy that his name possesses (Braddock and Hock 6).
Gregory Arkadin is rich and powerful.  He is an amnesiac who does not know who he is or where he came from, hires a private investigator to track down all the people who have played a part in his past.  He is a monster of fraud, self-indulgence, pride, cunning, and brutality.  Identifying the man as a criminal would be an understatement.  Yachts, castles, and stylish cars are among his many possessions (Rosenbaum 79).  He also hosts highly structured masquerade balls (Rosenbaum 151).  Moreover, Gregory Arkadin is a deadly annoyance.  In succinct words, he is a social tyrant and definitely not a fine man (Garis 1).
His supposed motive for the investigation is to find out his identity, and to present a clear name and past to his beloved daughter; but his motive becomes ambiguous, to say the least, as each of the people the investigator turns up is murdered.  The real intention of Gregory Arkadin is not to recall his own past.  It is something he knows too well if truth be told.  The real motive behind his actions is to remove all the traces of his dark past.  In the end, his efforts prove to be self-destructive and unsuccessful.  Things, of course, do not end well.  Ultimately, consumed by the fear of losing his beloved daughter and the only friend that is left with him, Gregory Arkadin decided to take his own life (Rosenbaum 150).  To a certain extent, similar to Charles Foster Kane, Gregory Arkadin in basic terms is a person gone astray, confused and eventually ruined by his loneliness.
            Mr. Arkadin is a film preeminently concerned with biographies constructed in order to efface the peripheral systemic figures from whose testimony emerges the persona of Gregory Arkadin.  Mr. Arkadin is a film deeply involved in the questioning not merely of credentials, but also of the authority that invests those credentials with the mark of legitimacy and authenticity (Braddock and Hock 15).  Gregory Arkadin is one of the shrewdest of all adventures in high finance, and certainly the most unscrupulous.  We must accept him for what he is: a phenomenon of an age of disillusion and crisis.
Hank Quinlan in the Touch of Evil
In spite of what may appear an almost perverse abruptness, the explosive opening of Touch of Evil places it within a familiar narrative tradition.  Crime thrillers of the thirties and forties characteristically began with a sudden, spectacular outburst of violence, whose consequences the rest of the film seeks to untangle.  By transporting us immediately into the midst of an uproar, the crime thriller seems to conjure up a society, or a world, where violence is the norm rather than the exception: where the only context is disruption (Comito and Welles 4).
Hank Quinlan is a grotesque and obese American lawman with personal demons.  Captain Hank Quinlan, a corrupt detective with more than a touch of evil.  Quinlan is called a great detective and a lousy cop.  He's crooked, corrupt, and prone to planting evidence when necessary.  He isn't portrayed as simply framing innocent men.
Despite the famously ambiguous ending, Orson Welles goes to great lengths in this film to distinguish righteousness from wickedness.  From this perspective, the film is a melodrama whose hero is the Mexican Mike Vargas struggling against the villain, his evil North American nemesis, Hank Quinlan.  At the center of the melodrama is the smear campaign by the corrupt cop against the innocent detective.  It is a battle between the archetypes, characters that are larger than life, visually emphasized by the extended metaphor of the bullfight.  Throughout the film, Quinlan is a creature of instinct, acting always according to the messages his "game leg" sends him (Oliver and Trigo 116).
Thus Tanya denies Quinlan the protective and nourishing function of the good mother.  Not surprisingly, Quinlan will be visually associated with the several head of a bull hanging from Tanya's walls.  If Tanya represents a primal loss, she also represents the phallic power that disavows that loss and should move Quinlan out of nature's influence and into civil society and culture – a move that clearly never happens and instead leads Quinlan to the melancholy and even suicidal state partly responsible for his death (Oliver and Trigo 128).
The Frailty of Life in his Films
Real life has its own irony.  For the average men and women, wealth and success equates to a good life.  It is to these ends that they struggle to makes ends meet on a daily basis.  More money means more chances to enjoy life to the full.  A successful life would earn for one the respect of the other.
However, as seen in the lives of Charles Foster Kane, Gregory Arkadin, and Hank Quinlan, this is merely a misconception.  These men have all the seeming measures of a good life, or so most people think.  For if they do, these men would have found contentment in their lives.  Unfortunately, they do not.  Their lives ended as if the world into which they have been born has not suffered a huge loss.
They may have ruled the world at one point or the other.  They may have caused people to follow their lead at all costs.  They may have effortlessly had their way almost always all because they have the money and fame that most people are devoid of.  Nonetheless, theirs were lives of pain, loss, lies, and betrayal.
In essence, things that do not last forever can certainly do go, but only to a certain extent.  The goodness of one's heart can provide the happiness that even all the money and fame in the world can never compensate.  The richest and most successful man who ever lived is not the happiest man on earth if his heart is made of stone.  The goodness of a person is the only wealth which may outlive him or her.
The purity of one's heart touches his or her neighbors' lives in beautiful ways.  It is that which creates the deepest impact.  The goodness one does to others is given back to him or her many times over.  Great lives are remembered for the goodness they bring and not for the pain they have caused to those they have spend their lives with.
What does a man live for?  It is not absolutely wrong to live for money and fame.  However, it is more important to desire to live a life that is worthy of emulation.  No one would find it easy to someday tell to his or her child that at one point in his or her life, he became a criminal.  Even the most notorious criminal would not want his or her offspring to live a life where life is of no value.
There is no guarantee that life will be devoid of temptations.  The evil lures day in and day out.  Lies, deception, pain, and loss are vital elements of human existence.  Nonetheless, these things are not what life is supposed to be about.
It is certainly hard work, but each and every people must struggle to allow goodness to prevail.  Sometimes, it is in simple things that a person can derive the greatest pleasure.  The love that family and friends can provide can mend the heart that has suffered the great pains of life.
Hopefully, the tragic lives of three of Orson Welles's characters will leave an important lesson to those who have gone to witness it unfold before their very eyes.  Frailties in life are indeed its realities.  Those things and circumstances are experiences that teach vital lessons that each and every person needs to know.
The worth of a person's life can be measured by the legacy he or she leaves behind.  Although the views of people with regards to the life lived by a certain person are subjective measures of gauging worth, they still generate a considerable impact.  A person exists to establish relationships with his or her neighbors.  These relationships are intended to contribute to a person's development.  Troubled relationships can contribute to one's personal destruction.  Material things do not suffice to serve as alternatives to human companionship.  A person needs other people to survive in a world where no individual lives solely for his or her own self alone.
            When one's life draws towards a close, his or her loved ones are expected to gather around his or her deathbed.  It is that sentimental time when the dying person feels the love and appreciation of his or her temporal existence in the world.  It is that special time when a dying person can assess the impact that his or her loss would have on the people dear to his or her heart.  It is the very time when the dying person would find meaning and purpose to the times he or she has spent.  It would measure the worth of those times, if it had been spent to contribute to the goodness of the world or otherwise.
            It is heartbreaking to witness the fall of a man who seems to have it all.  The average person will resolve into thinking that the most powerful person in the world cannot ask for anything more.  Most people would struggle to emulate the life of the man who has both fame and power without any idea of the serious concerns that the seeming enviable life comes with.
            Charles Foster Kane, Gregory Arkadin, and Hank Quinlan learned the hard way that to have everything is not necessarily everything that matters.  Their lives are realizations of this point of fact.  The frailties of life do not spare those who seem to be more blessed than the average.  Money does not buy happiness.  In its excess, it can still not guarantee contentment.  Power can be an ally, yet it can also be one's worst enemy.  Success can elevate one's status but it can not put together broken relationships.
            It is wrong to believe that the man who has everything he can ever wish for cannot find it into his heart to blame life for its trials and tribulations.  Certainly, that person can very well do so.  Perhaps, the characters in Orson Welles's films may have suffered greater pains.  They worked so hard to achieve all the things they thought can save their hearts and souls from much trouble.  Still, all their efforts proved of no avail.  They are left to question what else they might have overlooked in the process.  When they have no one else to blame, they end up blaming their own selves.  Consciously or otherwise, they worked their way towards their personal destruction.  That is but the tragedy of their lives.
            In the end, the worth of their lives is a question which can never generate an accurate answer.  Certainly, they also have their own selves to blame for the misfortune that is their own lives.  However, it is not completely their fault that the world they live in is similarly corrupt.  Nonetheless, they live until the end to suffer the consequences of the mad world.  They did not get the chance to undo their past mistakes.  They were not given the opportunity to apply the hard lessons in life that their adversities have given them.  The people around them fail to come to their rescue in times when they are in most need of a helping hand.  They may not be the most kind-hearted people who ever lived.  Nonetheless, just as every man who went astray, they very well need people to help them find their way back.  Sadly, the society they have grown accustomed with is one where the flaws of life are exceptionally manifested in more ways than one.
            Indeed, life is not supposed to be all about compliance to the dictates of the world.  Worldly pleasures can blind an individual to what really matters.  Sometimes, in chasing the so-called road to success, one only ends up in total destruction.  Although there are those who come out unscathed, there will always be casualties to the frailties of life.
Works Cited
Braddock, Jeremy and Stephen Hock. Directed by Allen Smithee. Minneapolis: University of
Minnesota Press, 2001.
Carringer, Robert. The Making of Citizen Kane. Berkeley: University of California Press,
1996.
Comito, Terry and Orson Welles. Touch of Evil: Orson Welles, Director. New Jersey:
Rutgers University Press, 1985.
Garis, Robert. The Films of Orson Welles. New York: Cambridge University Press, 2004.
Holm, D.K. Film Soleil. Harpenden: Oldcastle Books, Ltd., 2005.
Naremore, James. Orson Welles's Citizen Kane: A Casebook. New York: Oxford University
Press, 2004.
Oliver, Kelly and Benigno Trigo. Noir Anxiety. Minneapolis: University of Minnesota Press,
2002.
Rosenbaum, Jonathan. Discovering Orson Welles. Berkeley: University of California Press,
2007.
Walsch, John Evangelist. Walking Shadows: Orson Welles, William Randolph Hearst, and
Citizen Kane. Wisconsin: Popular Press, 2005.
White, Rob and Edward Buscombe. British Film Institute Film Classics. London: Taylor &
Francis, 2003.
Related Topics