The Business Strategy of Pizza Hut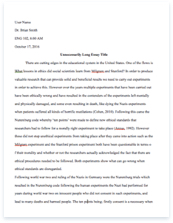 The whole doc is available only for registered users
A limited time offer! Get a custom sample essay written according to your requirements urgent 3h delivery guaranteed
Order Now
Every organization to run their business successfully must have business strategy. An organization's strategy shows what the organization wants to achieve and how they will achieve it. By the other word business strategy is concerned with deciding what business an organization should be in, where it wants to be, and how is it going to get there. Business strategy includes these key components:
* Business concept/model
* Key objectives
* Key personnel and resources
* Product/service portfolio
* Revenue streams
* Price positioning
* Target market/s
* Strategic branding
* Sales process
* Structures and systems
"You have to understand what it is that you are better at than anybody else and mercilessly focus your efforts on it." – Andrew Grove, CEO, Intel
TASK 1
1.1 – COMPANY BACKGROUND AND HISTORY
The Organization that was chosen is an American restaurant chain and international franchise. This is Pizza Hut, which offers different styles of pizzas. Pizza Hut is a subsidiary of Yum! Brands, Inc., the world's largest restaurant company, with approximately 34,000 restaurants, delivery-carry out units, and kiosks in 100 countries.
Pizza Hut was started in 1958, by two brothers in Wichita, Kansas. Frank and Dan Carney had an idea to open a pizza parlor. They have borrowed $600 from their mother, and opened the very first Pizza Hut. In 1959, the first franchise unit opened in Topeka, Kansas. About ten years later, Pizza Hut was serving one million customers a week in their 310 franchising locations. In 1970, Pizza Hut was put on the New York Stock Exchange under the ticker symbol PIZ.
In 1986, Pizza Hut introduced delivery service, which no other restaurant was doing. By the years of 1990's Pizza Hut sales had reached $4 billion worldwide. On 40th anniversary in 1998, Pizza Hut launched their famous campaign "The Best Pizzas Under One Roof." In 1996, Pizza Hut sales in the United States were over $5 million. Out of all the existing pizza chains, Pizza Hut had the largest market share, 46.4%. However, Pizza Hut's market share has slowly eroded because of intense competition from their rivals Domino's, Little Caesar's and Papa John's.
1.2 – MISSION, PHILOSOPHY AND STRATEGY
Mission statement of Pizza Hut:
We take pride in making a perfect pizza and providing courteous and helpful service on time all the time. Every customer says, "I'll be back!"
We are the employer of choice offering team members opportunities for growth, advancement, and rewarding careers in a fun, safe working environment.
We are accountable for profitability in everything we do, providing our shareholders with value growth.
In order to achieve these missions the company must create value for all the constraints they serve. Certainly, as well as any successful business, company is aimed at persistent growth and development.
There are few competitors of Pizza Hut, but the marketing strategy of Pizza Hut has always been to be first. The main strategy of the organization is that they offer a wide range of products. Another strategy they use is the diversification of their pizzas. Pizza Hut is always trying to come up with some innovative way to make a pizza into something slightly different – different enough that customers will think it's a new product. From time to time Pizza Hut is making changes, tying to reach new markets.
1.3 – INTERNAL ENVIRONMENT
All businesses have stakeholders and operate within internal and external analysis. Stakeholder is a person, group, organization, or system who directly or indirectly affects or can be affected by an organization's actions. There are 2 types of stakeholders: internal and external.
Internal:
* Owners
* Shareholders
* Managers
* Employees
External:
* Suppliers
* Community
* Customers
* Society
* Government
Customers of the Pizza Hut are significant part of successful business. Customer is a king, because he has got various choices around him. To be the right choice for customers, Pizza Hut is offering them not only the wide range of pizzas and few other special food and services, such as home deliveries.
Pizza Hut is one of the largest restaurant companies in the world with nearly 34000 restaurants, delivery carry-out units and kiosk in 100 countries. It means the company directly depends on employees. Pizza Hut strives to be the best workplace employees, so they are given great opportunities to collaborate and develop their skills. "Working for Pizza Hut seems it's no longer a food industry serving people, it's a people industry serving food." – Employee of Pizza Hut.
1.4 – EXTERNAL ENVIRONMENT
To explain external environment there will be used PEST analysis.
PEST ANALYSIS /Political, Economical, Social and Technological/
Political factors include regulatory framework operating in judicial system that can affect the business in different ways. Political factors, which may affect Pizza Hut, are fiscal policy, monetary policy, tax laws and changes, copyright and security laws. In local areas, Pizza Hut follows rules and regulations according to the legislation of that country.
Economic factors include Gross Domestic Product rate and growth, exchange rates, unemployment levels, skilled labor, infrastructure and healthcare. When the inflation of the country increases, people will spend less money and this will affect Pizza Hut as well. And when GDP rate is high income of the people will increase and they can spend more money on pizzas, for example.
Social factors include income distribution, demographics, social stability, income, savings rate, fashion, food, trends etc. Pizza Hut is multinational organization and the origin comes from America, so the organization is overwhelmed by western culture. Every country has its own cultural norms, values, beliefs and religions, which can affect the Pizza Hut according to its location.
Technological factors include all types of technologies such as, material, information, process, commercial, government technologies. In present times technology is improving very fast, so Pizza Hut is using more modern technologies to make their products. One more example is due to new types of information technology it is becoming easier and faster to advertise their pizzas via internet and TV. Computer based customer data shows customer data, daily transactions, forecasting and decision making.
TASK 2
2.1 – STRATEGIC PLAN FOR PIZZA HUT
CHARACTERISTICS
This proposal describes Pizza Hut and the introduction of their new product, called "Pizza XXL". Pizza XXL will be the biggest pizza on the market that will have double cheese and double toppings. It will target the young generation, aged 16 to 30. Pizza is popular among these ages of people. Past financial data has been used to establish reasonable goals for the product and have set limits on promotional spending. The price for Pizza XXL will be £10. Pizza XXL will be offered with PepsiCo products, the reason of this is contract of PepsiCo with Yum! Brands. There will be used direct channel distribution, and Pizza XXL will be available through dine-in, take away, delivering and ordering via internet.
2.2 – SWOT ANALYSIS
Strengths: Pizza Hut is market leader in offering different products of pizzas. Competitive advantage of Pizza Hut is they have a full service of restaurants and deliveries as well. Second big strength is the name recognition. Pizza Hut has been around a long time, and customers know the name well. Pizza Hut is providing good service, good taste, quality products, nice atmosphere, qualified staff and hygienic environment. Pizza Hut is ISO /International Standard Organization/ certified.
Weaknesses: Also there are some weaknesses of Pizza Hut. First example is Pizza Hut has higher overhead costs, due to their restaurants, where their competitors don't spend money on restaurant costs. Comparing to competitors the price of Pizza Hut is higher, due to providing good quality food. They are providing less range of products comparatively with high prices. It is some more weaknesses are.
Opportunities: Pizza Hut can explore new markets and gain new opportunities. Nowadays Pizza Hut's prices are high, so they can reduce their prices because of more resources. There is a new pizza ordering system via internet has launched, so the big opportunity will be to make this online order more popular for consumers.
Threats: The biggest threat for Pizza Hut is their competitors. Domino's Pizza is the main competitor, as they offer pizzas in lower prices than Pizza Hut. Also they have very good and fast delivery service, and always have some sort of promotional deal offering pizzas.
2.3 – GOALS AND OBJECTIVES
A simple acronym used to set objectives is called SMART objectives. SMART stands for:
1. Specific – Objectives should specify what they want to achieve.
2. Measurable – You should be able to measure whether you are meeting the objectives or not.
3. Achievable – Are the objectives you set, achievable and attainable?
4. Realistic – Can you realistically achieve the objectives with the resources you have?
5. Time – When do you want to achieve the set objectives?
Objectives and goals of Pizza Hut:
* Pizza Hut's goal is to reach 85% recognition of the new product in target market.
* The most important goal is to increase revenue and profits
* Pizza Hut always valued customer service and satisfaction.
The current trend in pizza chains is they all try to come up with some newer, bigger, better pizza for low price. Offering special promotions and new pizza variations are popular today as well.
TASK 3
3.1. – STRATEGIES USED BY PIZZA HUT
The mission statement of Pizza Hut is described as "P.E.A.R.L.S", which means:
* Passion for excellence in Doing everything
* Execute with positive energy and needs
* Accountable for growth in customer satisfaction
* Recognize the achievement of others and have fun doing it
* Listen and more importantly, respond to the voice of the customer.
Pizza Hut uses different types of strategies to attract customers. Their marketing strategy has always been to be first. The biggest strategy of the company is the diversification of the products they offer. About 2 decades ago the company launched a buffet restaurant, where customers who did not want pizza were offered few types of non-pizza items. Another example is in 1995 the company has introduced "Stuffed crust pizza" where the crust was filled with the cheese.
3.2 – TOTAL QUALITY MANAGEMENT STRATEGY
Quality management strategy is important for Pizza Hut. All the employees are well trained. They are given extra classes, so that they could meet the quality standards set by Pizza Hut. This strategy is important in order to satisfy CHAMPS:
* Cleanliness
* Hospitality
* Accuracy
* Maintenance
* Product quality
* Speed
It is implemented in Pizza Hut to fulfill the quality standards. Even there are total quality management department is some offices of Pizza Hut around the world and their task is to check whether the quality standard is achieved or not.
3.3 – PRICING STRATEGY
In a business in some cases you can set the prices for your products and services, in other cases you cannot. If you are able set the price there are some pricing strategies. For Pizza Hut, there are not so many competitors, and this Company has big advantage comparing to their competitors. These are the restaurants of Pizza Hut, while other companies such as Domino's Pizza can't afford. Pizza Hut has adopted the pricing strategy as they want to hold maximum share of the market by maximum profit. The company satisfies the target market as the food quality is worth the price paid. Pizza Hut can make changes if they will get maximum profits before other competitors. And this is also some part of pricing strategy for Pizza Hut.
Below there is given comparison of the prices of Pizza Hut and its competitor, Domino's Pizza. According to Pizza Hut web site the exact size of pizzas are not shown, only written how many slices are in it.
PIZZA HUT
* Individual 4 slices £3.99 – £7.49
* Medium 6 slices £7.99 – £11.49
* Large 8 slices £9.49 – £15.98
DOMINO'S PIZZA
* Personal 7" £3.99 – £5.99
* Small 9.5" £7.99 – £11.99
* Medium 11.5" £9.99 – £13.99
* Large 13.5" £10.99 – £15.99
TASK 4
4.1 – STRATEGY IMPLEMENTATION
"Never acquire a business you don't know how to run."
Robert Johnson, Johnson & Johnson
The assessment of any strategy should include a careful analysis of organizational risks and a judgment about the nature of any required organizational changes and their associated costs and feasibility.
A Framework for Analyzing Organizations.
The framework can be used for identifying and positioning organizational components and their interactions. The heart of framework is a set of four keys that describe the organization: People, structure, systems and culture. The figure includes strategy which must successfully interact with the fair organizational components8 organizations performance and internal, external analysis.
The implementation of strategies should seek to maximize the benefits and minimize the risks. Successful implementation should involve the integration of strategy into the organizational design & structure, people, processes & systems and performance measurements at all levels in the organization.
During the implementation process the development of strategies should be developed through project teams involving people from all levels and backgrounds form within the organization and progress updates regularly communicated to others in the organization. This keeps people involved and if employees are involved the implementation process runs more smoothly.
4.2 – STRATEGY IMPLEMENTATION OF THE COMPANY
Pizza Hut tries to deliver great service to all their customers, including disabled. The majority of Pizza Hut restaurants, both old and new, meet the modern standards recommended within the UK for providing a service to persons with a disability. Pizza Hut is continually tries to exceed their customers' expectations – whether they are able bodied or have disabilities. This extends to the way in which the company is complying with the Disability Discrimination Act 1995.
Pizza Hut also improved their physical environment, giving better wheelchair access, easily accessible toilets and general facilities. Also employees of the company are trained to understand the challenges customers with disabilities may face and so they can ensure their needs are met. People with disabilities can easily access to the website in order to check the facilities in the restaurant.
REFERENCES
* www.pizzahut.co.uk
* www.wikipedia.org
* www.biz-ed.co.uk
* www.tutor2u.net
* Developing business strategy (5th edition) /David A. Aaker, 1998/
* Companies and markets. Understanding business strategy and the market environment. /Bryan Lowes, Christopher Pass and Stuart Sanderson 1994/
Related Topics