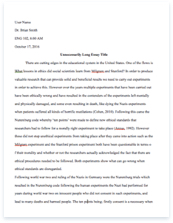 The whole doc is available only for registered users
A limited time offer! Get a custom sample essay written according to your requirements urgent 3h delivery guaranteed
Order Now
* Outline of Business
Tatham Cutlery is a plastic moulding and ultra sonic welding company that was first establish in 1919 and is 100% Australian owned and operated. The company started, originally manufacturing, in metal, but most of those products have become archaic and replaced, such as 'the Dexter Motor car Indicator'. In 1923 Tatham produced the first of its own products, the Bean slicer, under the trademark Krisk(c) and with its development the company moved into plastic injection moulding, ultra sonic welding and shop ready packaging.
* Location
Tatham is currently operating from 24-26 Mary Parade, Rydalmere 2116 NSW Australia but has previously been at the locations of Lee St, Sydney (adjacent to Central station) and Stuart St, Padstow.
* Ownership and Executive
The Company currently has three major shareholders, Geoffrey D. Rowell, Marion P. Rowell and Mark D. Rowell who is also General Manager; there is one other person in the executive, Managing Director, Joanne L. Rowell.
* The products and business
Tatham has three products of their own that they fully manufacture and package themselves:
* The Krisk(r) Bean Slicer
* The Krisk(r) Julienne Slicer
* The Krisk(r) Knife and Scissor Sharpener
The Krisk(r) product line are a little more then a third of Tatham's business
The next third of the Company's business is with the well known pharmaceutical company, 'Tyco Healthcare', packaging products such as earplugs, breast pumps, tablet cutters and dispensers etc.
And finally the last third of business is with the various other products that Tatham manufactures such as battery cases for walky-talkies, used by police officers, vacuum and pressure forming, tool making and exporting.
Operations
* Products
– The Krisk(r) Bean Slicer:
The Krisk(r) Bean Slicer removes strings and ends of each bean with ease, made by injection moulding ultra sonic welding and product assembly.
The Krisk(r) Julienne Slicer slices any long vegetable into long, thin, bite size pieces and is made in a similar way to the Bean Slicer. Injection moulded plastic, blade assembling and then welded to secure.
The Krisk(r) Knife and Scissor Sharpener is used by running the knife or scissor blade between the two prongs and repeat. This instrument is made by only injection molding.
Firstly using grounded plastic the plastic is injected into a mould using heat. Depending on each product it is assembled accordingly and then put in a blister (plastic container) and heat sealed to a backing display card.
* Future plans for Tatham Cutlery
Tatham's Manager Director, Joanne L. Rowell in the future hopes to publish a Krisk(r) Cookbook for the Bean and Julienne Slicer also develop the Julienne Slicer to work more efficiently and have a nicer looking utensil. On the production side of things the executive would like to robotisize the manufacturing process.
* Skills analysis
To address operational issues directly Tatham's executive consults staff regularly with meetings i.e. OH&S meetings. This allows staff involvement in all processes required to manufacture any of the products required.
Marketing Plan
* Existing Competition
Tatham Cutlery has major competition with third world countries, which have major buying power when it comes to purchasing the materials needed for product assembling. One example of their competition is the making of the green exit signs that are placed above doors; these used to be moulded by Tatham but now are moulded in China.
Other competition include other plastic companies in the area which might take work away from Tatham and sheltered operation factories that would pay their workers much less.
* Sales forecast
On an average Tatham Cutlery does $1 million worth of business per year but of cause this is not the profit margin. Most income goes back into the business to produce more business for itself.
* Marketing strategies
Not very many marketing strategies are needed for Tatham Cutlery because most new business opportunities are expressed by word of mouth. Although every year Tatham takes out a small advertisement in the yellow pages to allow anyone access to the company's resources and recently a Joanne L. Rowell put together a website for the company to advertise and put themselves further out into the market.
Finance Plan
* Financial requirements
Tatham runs on all their own financial support and doesn't rely on any financial institutes for aid.
* Record keeping
All record keeping is done methodically and in chronological order by MYOB software. All files are saved according to the date stock code and type of file it is.
For example: 6244 836 INV the stock code is 6244, water proof ear plugs, the date is the 8th of March 2006 and the type of file is an invoice.
These methods allow fast filing methods and keep all files in order and easily accessible.
* Finance control
Regular revalidation of pricing structure of all products allows the finance situation to be under constant surveillance as inflation and deflation occurs. Staffing levels and requirements are also re-evaluated on a regular basis to cut down on labour cost if it is not needed.
* Profit and Loss 1st July – 31st July 2006
Income
Total
Sales
KRISK
Mould & Weld
Export
Product Packaging
Total Sales
Freight Income
Total Income
Other Income
Interest
Total Other Income
$5,432.21
$41,942.78
$13,029.12
$24,833.58
$85,237.69
$770.65
$86,008.34
$43.91
$43.91
Cost of sales
Total
Cost of sales
Plastic
Packaging
Purchases
Freight
Total Cost of sales
Gross Profits
Operating Expenses
Total Employment Expenses
Total expenses
Other Expenses
Bank Charges
Total Other Expenses
Net Profit/ Loss
$1,393.53
$4,251.18
$3,447.01
$434.21
$9,525.98
$76,482.36
$47,180.89
$80,988.93
$21.62
$21.62
($4,484.28)
Employment Relations
* Human resource cycle
At Tatham it is their policy to make sure that each member of staff feel appreciated and valued. They do this by having regular consultations with staff to discuss any issues involving the general well being of staff while at work. This includes things such as any help required for completing jobs, staff room items and even the occasional assistance with personal requirements, such as finding a new car or if the person becomes redundant Tatham Cutlery will make an effort to make it as pleasant as possible i.e. finding a new job or writing a resume.
* Training and development of policies and practices
Tatham holds continual in-house training that complies with the industry standards and legal requirements. All currently employed staff gain training from the General Manager, Mark D. Rowell, himself or one of the other staff members. This allows the staff to interact and makes a friendly environment to work in.
* Maintenance of human resources
At Tatham Cutlery there is a low turn over rate, meaning the staff mainly remains the same. They do this by keeping good, professional, working relationships with all staff members.
* Separation of human resources
There is not much separation between the staff as they are working a production line and are working as a team to produce a greater whole. The only separation is the staff and the management and even that is minimal because the General Manager, Mark D. Rowell is with the staff most of the time while they are on shift. But the Manager Director, Joanne L. Rowell works the office most of the time, so therefore she is a separated human resource.
Appendix
* Reasons for selecting business
The business was selected because it was easy and less time consuming since one of the executives lives in the same house as me. The business Tatham Cutlery would also be a easy chose for me since I have previously worked in that establishment and know the what the operations are like.
* Map
* Letter of approval
To Whom It May Concern:
I give permission for my daughter Laeeqa Jade Rowell, to use my business for her business studies assignment and allow her all access to the information needed while on this endeavour.
Related Topics