The Beast Of The Southern Wild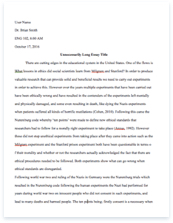 The whole doc is available only for registered users
A limited time offer! Get a custom sample essay written according to your requirements urgent 3h delivery guaranteed
Order Now
The Beast of the Southern Wild begins with strong winds of a hurricane approaching on an isolated town called The Bathtub. The Bathtub is a little community that is cut off from the rest of the world by a sprawling levee. Six year old Hushpuppy exist on the brink of orphan-hood. Her mother is long gone and is said to have "sailed away" shortly after the Hushpuppy birth. Her father, Wink is a Wildman that is on a collision course. When Wink is home, he lives under a different roof than Hushpuppy. Wink lives in a rusted-out shack and Hushpuppy lives in a trailer on two oil drums. Hushpuppy is often left on her own to fend for herself on the isolated compound filled with wild life, where she perceive the natural world to be a circular of living, breathing, and squirting things. In this universe, Hushpuppy believes that everything should be fitting just right.
The Bathtub is defined by both resilience and celebration. The local elementary teacher Miss Bathsheba educates her students about natural selection, survival and the huge ecological shifts on the front line of extinction. Miss Bathsheba has also educated the kids on the release of prehistoric creatures call "Aurochs" from melting ice caps. Bathsheba has a need for achievement, because she exemplifies a strong desire to perform a challenging task and meet personal standards so the kids can reach excellent life skills.
Reality comes crashing down on Hushpuppy when she learns her father comes down with a mysterious illness, and the nature of his existence will come to an untimely demise. Wink then begins to spiral out of control. A massive storm is brewing in The Bathtub, the ice caps are melting, thereby thawing fierce prehistoric beast who has come to take their rightful place in The Bathtub. Hushpuppy quickly begins to think that the two are mysteriously related.
So now that the massive storm has made way, and the water quickly begins to rise around the bayou's shrimping and fishing resources, the town people begin to run to higher ground. But, Wink and his entourage insist on staying put and riding the storm out. Wink and Hushpuppy are forced to ride out the storm, and Wink in a fit of rage fires a shotgun into the sky, Wink feels by firing this shotgun he is scaring off the storm by firing his weapon. The storm has quickly past, and the next day the two tour the devastation of the town and tried to connect with the remaining survivals.
The town of Bathtub celebrates and assume to make plans to rebuild the community, but unfortunately everything begins to die because of the salt water brought in by the storm surge. Wink decides to drain the water by blowing up the levee, but quickly realizes that was a bad idea because this alerted the authorities who enforce a mandatory evacuation order, which removed all the residents of the Bathtub. After, being rescued Wink undergoes surgery, but it does not correct Wink failing health. So, at the first opportunity, Wink and some of the remaining survivals escape back to the Bathtub.
Hushpuppy is now aware of her father's condition, so she leaves in search of her mother. She arrive in a little time called Elysian Fields, where she meets a cook who she perceives to be her mother. The lady doesn't recognize Hushpuppy at all, but she assures her that she can stay as long as she wants. The lady treats Hushpuppy like a daughter, she loves her like she never been loved before, but Hushpuppy tells the lady that she has to return to her home to see her father. Hushpuppy finally decides to accept her father faith, and then she realizes that she must confront the Aurochs to free them from the ice caps. As the Aurochs are finally freed, Hushpuppy gain a certain amount of inner freedom. Hushpuppy final challenge was to say goodbye to her father, and after watching his demise, Hushpuppy decide that she and the residents of the Bathtub would remaining standing in their home, The Bathtub.
Problem Identification and Analysis
Definitions
Values- the ideas, customs, institutions, etc.
Attitude- A collection of feeling and beliefs
Emotions- Intense, relatively short-lived feelings
Culture- The shared set of beliefs, expectations, values, norms, and work routines that influence individuals, groups, and teams interact with one another and cooperate to achieve organizational goals. Emotional Intelligence- The ability to understand and manage ones own moods and emotions and the moods and emotions of other people. Organizational Culture- The shared set of beliefs, expectations, values, norms, and work routines that influence how individuals, groups, and teams interact with one another and cooperate to achieve organizational goals. Hushpuppy and Wink shared some of the same personality traits that affect them in some of the same ways.
Wink tried to push Hushpuppy to become a leader because he knew he would not be around to take care of her. Wink knew that he would be the only one to prepare Hushpuppy for the future, and that she would have to eventually fend for herself. The resident of the Bathtub, shared the resilience and the same set of values. They were able to stick together during their time of adversity. They were over to the overcome the obstacles that they were confronted with together. After being forced out of their town, due to mandatory evacuation they still came together to rebuild their home.
Statement of a Major Problem
One of the major problem in the Beast of the Southern Wild was that Wink was very sick, and wanted to keep his illness disclose. His mood and emotions were directly related to his state of mind. Wink had never realize that the way he was trying to help his daughter was not acceptable in society today. Wink values were instrumental in his personal conviction about his lifelong goals and objectives for the care of his daughter. Wink understood his position in the community as a leader so his decisions were collectively determined emotionally, and influenced by his moods.
Another major problem we could consider in the movie is that the residents of the Bathtub were fully of aware that one day that the levees could breech. They choose to ignore the fact that one day a hurricane could come through a wipe their home away. They resident of the Bathtub could have assess the risk of their location, and consider the vulnerability to storm surge, flooding, and damaging wind.
General and Evaluation of Alternative Solutions
Some other alternatives that the resident of the Bathtub could have consider are as follow: Having an emergency plan to protect themselves and their animals. A good manager would be able to predict and make a decision on disasters situation. The residents of the Bathtub could have reviewed all known health guidelines to guard their community's health and protect the environment during and after the storm. They could have considered protection options to decide whether to stay or evacuate homes if and when evacuations are ordered. Instead of partying after the storm, the residents of the Bathtub could have waited until the area was declared safe before returning home, because recovering from a disaster is usually a slow and gradual process.
Recommendations
Wink could have showed more love and affection for his daughter. Although his attentions were good, he did not show his daughter the love and affection that a 6 year old girl needs from a parent or parents. Wink could have been honest with his daughter about his health. Wind should have told his daughter what really happen to her mother. Wink could have tried to find someone to care for his daughter upon his timely death. He knew he was dying but instead of finding a safe home for Hushpuppy, he tried to teach her to grow and fend for herself and she is just a baby. The residents of the Bathtub could have better prepared themselves and their animals for a hurricane that they knew would eventually come and wipe out their existence one day.
Implementations
Wink could have showed his love to his daughter in a more traditional type way, and if he would have showed his daughter his love this way she would have been able to easily accept the knowledge and the leadership that he intentionally set forth for her. Although, Hushpuppy quickly grew strong, Wink honesty would have saved her from a lot of hurt in adversity. If Wink would have told his daughter what really happen to her mother she would not have been such a confused and lonely little girl. Wink force his daughter to grow up fast, even though his attentions were good he could have found someone to take care of his daughter before his death. The residents of Bathtub should have not been partying when their town was destroyed, but trying to find a resolution to rebuilding their community.
Bibliography/References
www.rottentomatoes.com/m/beast of the southernwild
http://en.wikipedia.org/wiki/Beasts_of_the _southern_wild
Related Topics