The Alma Ata declaration of 1978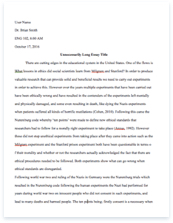 The whole doc is available only for registered users
A limited time offer! Get a custom sample essay written according to your requirements urgent 3h delivery guaranteed
Order Now
The Declaration of Alma-Ata formally adopted Primary Health Care (PHC) as the means for providing a comprehensive, universal, equitable and affordable healthcare service for all countries. It was unanimously adopted by all WHO member countries at Alma-Ata in the former Soviet Republic in September 1978. This declaration however failed to reach its goal of "Health for All by the year 2000". It has especially failed the women of Sub-Saharan Africa. Every year millions of women and female children are subjected to the inhumane practice of Female Genital Mutilation (FGM), are at risk of contracting HIV/AIDS and face the traditional inequality practices of Sub-Saharan Africa.
The provision of PHC by governments in the sub-Saharan region have failed these women by not adequately providing education and funding to counter balance the social, economic and cultural beliefs of the people. Improving women's health requires strong and sustained government commitments, favourable policy environments and well targeted resources. The support of the global community is needed to sustain the fight against such practices as FGM, exposure to HIV/AIDS virus and preventing preventable diseases.
Firstly, the women of the Sub-Saharan Africa region experience disproportionate poverty, low social status and a reproductive role that exposes them to health risks and preventable deaths. At least 90% of women in Djibouti, Egypt, Eritrea, Mali, Sierra Leone and Somalia have undergone FGM operations (Tinker, Finn & Epp, 2000: P27). FGM is the partial or total removal of the external female genitalia or other injury to the female genital organs for cultural and/or non therapeutic reasons. The procedure is rarely carried out by anyone with health care training and often results in haemorrhage, tetanus and infection.
Long term consequences include scarring, urinary tract infections (UTI's), urinary incontinence and painful intercourse (Tinker, Finn & Epp, 2000: P28). The leading reasons for these practices are that they are necessary as a religious requirement, initiation into their group, cleanliness and health, guarantee virginity, family honour, moral standards and marriage goals (El Dareer 1993 cited in Kopelman 2005: p239). Most of the people practising this ritual are of the Muslim faith though this practise is not required by the Koran (Sala and Duilio, 2001: p1).
Most western countries condemn the practice of FGM as a violation of human rights and dignity. At the International Conference on Population and Development (ICPD) in 1994 and 1995 one third of the 28 African countries where FGM is practised legally banned it (Tinker, Finn & Epp, 2000: P28).
Between 1978 and the year 2000 over forty million females would have experienced FGM, had the governments of Africa who were signatories to Alma Ata declaration provided adequate PHC through funding and educational programs that educated about the dangers of FGM to women and female children should lead to the religious, economic, cultural, community and family changes (Kopelman, 2005: P240).
To improve the health outcomes for women who have experienced FGM and to prevent any further practise of FGM on female children government and non-government organisations need encouragement and material support to eliminate FGM from the 21st century. Health care providers need training on the elimination of the practice and managing the health consequences present because of FGM. Laws and clear policy declarations prohibiting the practice need to be put in place and enforced. Unilateral implementation of an education program that address the harmful effects of FGM and the cultural history behind the perpetuation of the practice and a effective approach to preventing it occurring by having an alternative ritual available (Tinker, Finn & Epp, 2000: P29).
Secondly, the Human Immunodeficiency Virus (HIV) and Acquired Immunodeficiency Syndrome (AIDS) are the greatest threats to women's health, social stability and economic development in sub-Saharan Africa (Secretariat, 2003. p2). HIV/AIDS affects the lives of 16000 people each day with women , babies and young people being increasingly targeted. Of the 40 million people infected globally, 17.6 million are women and though Africa accounts for only 10% of the world's population it accounts for almost 90% of all HIV/AIDS infected women and children (DRHR, 2003: P4).
The signatories of the Alma Ata declaration have failed these women and children by the lack of adequate PHC infrastructure and financial resources being available. These are the primary reasons why therapies such as antiretroviral therapies (ART) are not available to those who need them. To improve the health outcomes for HIV/AIDS infected women and their children the governments of sub-Saharan Africa have to be able and willing to provide information that addresses the emotional, psychological, personal, social and legal needs of their people then education systems that addressed family violence, abuse, legal inequality, discrimination, stigma, poverty and the vulnerability and oppression of HIV/AIDS infected women and their families (DRHR, 2003: P7) could be readily established in sub-Saharan Africa with the assistance of the global community.
Thirdly, Women's disadvantaged social position, which is often related to the economic value placed on familial roles, helps perpetuate poor health, inadequate diet, early and frequent pregnancy, and a continued cycle of poverty. For example, women in many parts of the world receive medical treatment less often when sick, and then only at a more advanced stage of disease. In countries where women are less educated and have less control over decision-making and family resources, they are also less apt to recognize health problems or to seek care. In developing countries, women's health status is changing in response to several emerging trends. On the positive side, more girls are attending school, delaying marriage and childbearing, and having smaller families (Tinker, Finn & Epp, 2000: P15).
In Sub-Saharan Africa nearly two fifths of women's diseases result from reproductive health problems which can be prevented or treated cost effectively. Malnutrition is a major contributory factor to women's poor health and preventable mortality. Domestic violence and sexual abuse carry a heavy physical and mental toll, and constitute an intolerable violation of basic human rights. Other health problems, such as mental disorders, occupational health hazards, and chronic diseases are important, particularly as countries move through the demographic and epidemiological transition (Tinker, Finn & Epp, 2000: P16).
This ingrown inequality can be overcome in time if governments and non-government organisations work together to provide health services that are not only readily available and affordable but also of good quality then PHC implementation in the sub-Saharan region could be a lot better. The regions governments need to address women's health through legislation, enforcement, information and communication. Only through these processes will harmful practices of FGM, unsafe sexual behaviour and inequalities between men and women's health be addressed (Tinker, Finn & Epp, 2000: P29).
In conclusion, the Alma Ata declaration was well intended but having not reached its goal of "Health for all by the year 2000" has seen millions of women in the sub-Saharan Africa region suffer from preventable illnesses due to harmful unnecessary practices of FGM, unsafe sex and gender inequality. These women were failed not only by their own governments but by the global population through ignorance, apathy and lack of affordable resources. The only way to improve and address the health needs of women in sub-Saharan Africa and the world is through information, education and affordable, reliable PHC.
Reference List:
(DRHR) Department of Reproductive Health and Research World Bank Special Programme of Research, Development and Research Training in Human Reproduction, Family and Community Health, World Health Organization,2003. "HIV-infected women and their families: psychosocial support and related issues A literature review" Occasional Paper 7 2003, pp. 4-7.
El Dareer, Koso-Thomas, Abdalla and Ntiri D.W, 1993 "Circumcision and Health among Rural Women of Southern Somalia as Part of a Family Life Survey", Health Care Women Int. 1993 Number 14, pp. 215-216.
Kopelman Loretta M, 2005. "The Incompatibility of the United Nations' Goals and Conventionalist Ethical Relativism", Developing World Bioethics 2005 Volume 5, Number 3, pp. 234-243.
Tinker A, Finn K and Epp J, 2000. "Improving Women's Health: Issues and
Interventions", World Bank, accessed 28/03/2006.
URL: http://www-wds.worldbank.org
Sala R and Manara D, 2001. "Nurses and Requests for Female Genital Mutilation: Cultural Rights versus Human Rights", Nursing Ethics 2001Volume 8, Number 3, 1 May 2001, pp. 247-258.
Secretariat, 2003. "International Conference on Primary Health Care, Alma Ata: twenty-fifth anniversary", World Health Organisation, Fifty-Sixth World Health Assembly, Provisional Agenda Item 14.18, April 24, 2003. p2.
Related Topics