Technology: It's Effect to Filipino Youth and Their Academic Performance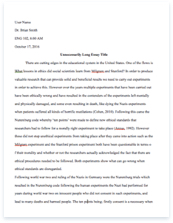 The whole doc is available only for registered users
A limited time offer! Get a custom sample essay written according to your requirements urgent 3h delivery guaranteed
Order Now
Technology has been subject of reliance for information overload, communication and entertainment. Computers, laptops and cell phones are not only for luxuries and wants nowadays but also considered as needs of everyone that is why even Filipino youth today is being dependent on modern technology for educational purposes. However, most adults said that modern technology is a bane because of the destruction and misuse of most Filipino youth. Computers are becoming regular features in homes with 40 percent of Internet users reporting having at least one computer unit at home. Although this may not mean ownership, the increasing number of computer households is recognition of the importance of computers as tool for communication, education, entertainment and the like (Survey on Internet Access and Used by Filipino Schoolchildren, Summary of Nation Findings) which means that computers are now given importance and virtually becoming part of our culture. Regarding this matter, we cannot deny the fact that the advance technology gives a greater impact to the young learners as their generation embraced the easy access of information and easy communication through social media.
In fact, according to Asian Institute of Journalism and Communication to UNICEF, Filipino schoolchildren are computer literate as almost three-fourths (74%) have access to the internet. Moreover, an earlier related study conducted October-November 2008, Yahoo-Nielsen Net Index 2008 covering 1,200 respondents with ages ranging from 10 to over 50 years old, from 22 major cities including Metro Manila reported that children and young people are among the heavy Internet users with 50 percent in this age bracket accessing the Internet. Another heavy user is the 20 to 29 year old bracket with 41 percent going online (Survey on Internet Access and Used by Filipino Schoolchildren, Summary of Nation Findings), which means that social media, nowadays, are not only available for business purposes of adults but also for entertainment, communication and educational purposes of the Filipino youth. Pytel (2007) shares, that laptops can "improve academics and increase enthusiasm for learning in low income students," (The Effect of Technology on Student Achievement).
With this, students learn better than the traditional way of teaching because it attracts the students more because of the concrete visuals that they can see. However, too much use of technology may also have a negative effect on their learning. According to Julia Klaus (Demand Media), students can learn best through physically and mentally interactivity on their studies. Therefore, if students will be dependent on technology, how would the students be participative if they will be dependent on it? There will be a deterioration of physical activities if the students will be dependent on it. This may affect the socialization skills as well as active interaction inside the class if too much used of technology is present in classroom management.
Though we cannot deny the fact that this advancement in technology helps a lot when it comes to easy access of information for the students, we cannot also discard that improper usage of these technologies may result to computer addiction. Though new technology helps the students' enthusiasm in learning, teachers, still, have the power to influence the students as much as technology can do. Teachers can harmonize the mind and emotions of their students in class and produces students with higher academic achievements (Akinfe et.al 2012) which means that teachers are good helpers in the academic performance of the students because they can ask queries with appropriate and specific answers. Furthermore, teachers know exactly the needs of the students in terms of their academic performance. According to some behaviorist, "Learning is sometimes a painful process."
Behavioral change often calls for giving up the old, comfortable ways of believing, thinking and valuing or breaking what we used to do (Principles of Teaching Learning Part 2) that is why teachers use techniques and strategies that will aid in the students' difficulties in school and will make the learning process lighter. Likewise, as people become aware of how they learn and experience new models, they define and modify their personal styles so that these can be employed more effectively (Principles of Teaching Learning Part 2). Regarding this, teachers are the one who make the students realized about their learning style and make experiences of new models that they can utilize as they improve their learning abilities and achieve higher performance in school.
We believe that teachers are the students' second family and school is as their second home in which they improved and utilized their skills and abilities to be competent in the career that they are about to track.
Related Topics