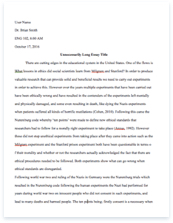 The whole doc is available only for registered users
Pages: 10
Word count: 2425
Category: Cars
A limited time offer! Get a custom sample essay written according to your requirements urgent 3h delivery guaranteed
Order Now
1.0 INTRODUCTION
Indian automobile industry have immerged as "sunrise sector" in the Indian economy. Indian is emerging as fastest growing passenger car market and it is also the home of largest motor cycle manufacturer. It is largest base to export compact cars to Europe . passenger car segment grew by 9.7% during April to June 2012 while the overall commercial vehicle segment registered a expansion of 6.06% on year-on-year basis (IBEF, 2012), which gives a great potential for Ultra low cost car like Tata's Nano nicked named as "People's Car" to capture the market , the CEO of Tata group Ratan Tata made way for people to buy an affordable car for their family at just 2500 US$. Tata Group have roots all over the world through its joint ventures and subsidiary companies around the globe which gives them a competitive advantage from its competitors. This report will give brief insights about how the Tata's came up with Nano and their plans to expansions , their shares and advantages in the automobile market.
2.0 MAIN REASONS FOR TATA TO ENTER GLOBAL ULTRA LOW COST MARKET
More than just a business idea, the project to make a ultra low cost car NANO which can be afforded by millions of middle class people not just in India but around the world who have been dreaming to purchase a car all their life was a dream of a India's leading conglomerate chairman Ratan Tata. He turned his vision into reality and this car was unrevealed in New Delhi Auto Expo in 2008 for $2,500 ( 1 lakh Indian rupees).
India is the most preferred destination for the automobile players globally and also have immense opportunities for ultra low cost car manufactures (ULCC) as the demand for ULCC is surging in the country despite increase in per capita and disposable income. As per the Dan Oxyer , vice president, A.T. Kearney "Literally the profit margins are 2%-3% in ULCC" tells ward's in an interview, that's amazing and alarming since a smallest mistake in the launch process, or commodity indexes continue to increase will erode those margins. (Wardsauto, 2008) Since the consumers in India are price sensitive therefore there is great demand for ultra low cost cars, consequently this market is anticipated to grow by 25%during 2010-2020. (market opportunities India ultra low cost cars, 2011). The phenomenal growth is from the increasing demand from the rural areas with less per capita income which contributes their inclination towards affordable alternatives. As per the study conducted by the Wardsauto, India has seen world's largest growth in LCC market, with an 85% jump in the last 5years. LCC now represents 82% of all vehicles in the country, this says that while the LCC sector is well established, the ULCC segment is in its infancy, which gives TATA Motors an opportunity to penetrate the market.
The company nearly a market share of 12.6% which gives a significant share in the passenger car market for it to introduce its new Tata Nano car (SIAM, 2012)
Source: Siam, Society of Indian Automobile Manufacturers 2010-11 total market volume 2.5 million
3.0 What are the competitive advantages that TATA Motors will enjoy with their NANO in emerging markets
Companies from India and other emerging economies phase many challenges when they go global but there are many strategies that they can use to offset their disadvantages and to leverage inherent advantages of coming from developing markets. Indian companies like TATA now have every opportunity to become a truly global forces (watershed, 2011). Tata Motors limited is India's largest automobile company and is revered as one of the most dynamic, reliable and futuristic automobile manufacturers of the world. Tata Motors cars and vehicles are favoured worldwide for their versatile technology features and utility, with more than 130 auto models spanning a wide range of passenger cars, commercial vehicles and multi utility vehicles stands out as a premier growth booster in the Indian automobile industry (Auto.Indiamart, 2011).
Established in 1945, Tata Motors have emerged a world's leading conglomerate in each segment and is among top 3 in passenger vehicles , is the world's fourth largest truck manufacturer, it employee's over 55,000 employees and over 7.5million Tata vehicles are plying on Indian roads. Company has emerged as an International Automobile company and been recognized as a common name worldwide through its subsidiary and joint ventures which creates a competitive advantage for NANO to get established in emerging market (TATA Motors, 2012) , which are :-
3.1 : RESEARCH AND DEVELOPMENT
With over 4500 engineers and scientist , company have R&D centres in various parts of India , South Korea , Spain and U.K. The company achieved its low cost strategy through R&D by re-engineering plastics and adhesive. It has revolutionize the Auto industry in India and soon other emerging markets when Tata start exporting.
3.2 : ACQUISITIONS, MERGERS & EXPANSIONS.
Tata Motors is in Mega expansion mode always growing and expanding their market and the main way they perform this is through M&A. It further helps them to enter in highly desirable mature markets. •In September 2004 Tata became the 1st company to gets its name in the list of New York stock exchange. •Tata had purchased the south Korean largest making company in 2004 , the company was named as Daewoo and which had later changed its name to Tata Daewoo. Today two third od heavy commercial vehicles out of South Korea are from Tata Daewoo. • The Tata group has also acquired a quarter stake i.e. 21% in a Spanish company Hisoana Carrocera which is one of the most reputable company in Spain and later on it acquired the rest of the stake in 2009. • In 2006 , the company came up with a joint venture with Brazilian company Marcopolo , a global leader in body building for buses and coaches. • In 2006 ,company made an another joint venture with a Thailand's company named Thonburi Automotive to market Tata's Motors vehicle in Thailand. • Tata motors made a joint venture with an African company which has its Assembly plant at Rosslyn in South Africa and it was thereafter named as Tata Africa Holding (pty) Ltd. • Acquisition of Jaguar & Landover the two iconic British brand acquires in year 2008. Jaguar had 3 manufacturing plants and 2 state of art design and engineering facility (solihull, castle Bromwich and Halewood) in U.K.
3.3 ORGANISATION LOCATION
The location of India is strategically good for Tata Nano's success as it can take advantage of the available cheap labour cost which is only 8-9% of the sales compared to 30-35% of sales in countries like USA and Europe. In addition India is home for largest producer of automobile manufacture which gives Tata a complete access to the available products as the company is exercising a good level of bargaining capacity with its dealers of inputs because it is local company. The biggest factor of success the company is enjoying is that it has always worked in the developing countries from many years, it has formed strategies which gives the Tata Motors high profit margins while keeping their cost of production low. And we should never for forget that Nano is part of the Tata Group which makes it easier to acquire the resources through various industries in which company has expanded its operations and also includes technology and knowledge from other partners and joint ventures .(deloitte, 2012)
4.0 WHICH SCREENING CRITERIA WOULD YOU SUGGEST FOR TATA NANO'S IMS PROCESS
Identifying the right market is important as it can be a major determinant for success or failure of the product. As Tata Nano is part of larger Tata brand is acquires some competitive advantage which makes Tata Nano very familiar to the world. As Tata is operating in various parts of the world through its subsidiaries and joint ventures we will use the PEST analysis for Tata Nano.
4.1 POLITICAL
Since Tata makes its operations from various places around Asia and Europe and Africa it has to keep a close eye on the political environment of these countries and it need to follow the regulation made by all the countries were the company is operating and what influence the polices will have on the market as all its operations are connected which can influence its other markets. This will be vital as the company has to keep on growing through expanding its operations into new markets as of now 8% of its revenue are coming from international business, the company's objective is to expand its international operations through all the possible means ", said by the CFO of TATA Group.
4.2 ECONOMIC
Tata is in a phase of its growing period, which can be seen by its history of makinf a agreement of joint venture in five different countries since 2004, this gives them advantage when any changes occur in prices of the inputs as they take information from all their sources and partners to solve the matter. For example if the price of a product say iron goes up in Asia which is required to make engine than the company has different options to make available the inputs from other suppliers in brazil or any other country. (Cole , 2009)
4.3 SOCIAL
The beliefs, opinions and general attitude of all the stakeholders from investors to customers in the company will effect how well the company performs. For example the automobile market in India is totally different from that of Italy. Italians have much more GDP and per capita Income than Indians and therefore they tend to drive expensive and luxury cars , due to this reasons Nano will not be able to perform well in this market. Tata Motors should view their economy from prospective at the world level with their working operations spread out in every corner of the world, Tata should also try to adhere with the knowledge of the market and understanding them when it comes to placing their product in the overall new market than the existing one.(Economist,2011)
4.4 TECHNOLOGY
"The foundation of company's growth is a deep understanding of economic stimuli and customer's needs, and the ability to translate them into customer desired offerings through leading edge in R&D" (Times, 2011).The company recognizes this and delegates lot of money and time into R&D to be even and be ahead of the competitor in these changing economies and global trend. In all to succeed the Tata Nano has to change its technology adapt new things and evolve to be in the market and compete with its competitor this is exactly what Tata has to do.
5.0 Which world regions and specific countries would you suggest Tata Nano should enter after India and china
• According to me as Tata Nano is in its growth stage it should continue to expand its operations through Brazil as it also have roots in Brazil through its joint venture with Marcopolo which is a global leader in body building for buses and coaches and also there is a boosting demand for low cost cars as Brazil motor vehicle fleet has reached at 64.8million vehicles in 2010. Auto sales in brazil rose to about 3.4% in 2011 and recorded sales of 3.63 million units out of which imports making up of 23.6% of the total, and is expected to reach 4.5million by the end of 2015. It is also the fourth largest auto market in terms of sales, but is seventh in terms of production. By the end of the year 2012 it is expected that the sales will grew by 8.05% to 3.7 million units. (Muller, 2012)
As the country is witnessing significant growth consistently therefore it is estimated that the industry will experience a sales increasing at a CAGR of around 9% during 2012 and 2015 (Brazil automobile forecast, 2012). According to estimations by Ronald Berger strategy consultants, car sales of brazil automobile industry could get doubled to 6.6million by the end of 2020. As early as 2015, Brazil could overtake japan to become the world's 3rd largest car market after China and USA. The govt. of brazil says that the carmakers are planning to invest $22billion over next three years in the automobile sector which will trigger the growth of this sector in coming years.
Another market that Tata Nano should consider is Far Eastern region of south Korea and Japan as demand for low cost are surging in Japan ,as per japan automobile manufacturer Inc. the following data represents automobile production of japan for first half of fiscal year 2012 (From April – September) which shows the demand for of small and mini category have plunged upwards by 30.1% and 57.1% which gives an idea about the consumers need of Low cost cars.
Standard cars (over 2000cc)2,290,808 units up 362,125 units or 18.8% Small cars1,124,503 units up 260178 units or 30.1%
Mini Cars (under 660cc) 814,826 units up 296,111 units or 57.1% (JAMA, 2012)
Even the south Korea is currently fifth largest in the world measured by automobile unit production and sixth largest by automobile export volume and it is also strategically positioned between high tech, high priced Japan developing low cost China. Hence the biggest advantage Korea has is the ideal balance between cost and quality (LEE, 2011), and as Tata Motors is already own a company in South Korea which is one biggest in the country name Daewoo which will give Nano a ready setup for its sales and distribution channel.
6.0 SUMMARY
Giving birth to Nano was the dream of Ratan Tata (CEO of Tata Group), which was backed up by the booming growth of the Indian automobile sector and urging demand for a ultra low cost car. With a huge team of skilled employees, scientist and plying its roots across the globe through its acquisitions and mergers with different companies in developing economies the gains a competitive advantage as it gather resources from its sources to gain an edge from its competitors. While going for international markets selections the company need to consider some important factors as these determines the success or failure of the product in the market. In my opinion the company should target countries like Brazil and far eastern regions like South Korea and Japan after India and China for further expansion as Tata already have established brands in these countries which can give them ready made distribution channel for its new to be launched Car Tata Nano.
Related Topics