Tanglewood Stores and Staffing Strategy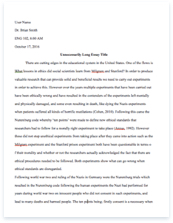 The whole doc is available only for registered users
A limited time offer! Get a custom sample essay written according to your requirements urgent 3h delivery guaranteed
Order Now
I.Acquire or Develop Talent
Over seeing the information presented in the case Tanglewood should develop their talent in house, due to Tanglewoods strong culture and values that strive for employee participation. This would pull the workforce closer together and portray the family workforce image. Furthermore, it is beneficial if employees see the opportunity for advancement. It will strengthen the employee work ethics and help the workers to identify themselves with the company.
II.Hire Yourself or Outsource
In order to centralize the human resource department Tanglewood should look into outsourcing their hiring. It can help the business a competitive advantage over it completion. Also the firm can seek new ideas and action plans to develop the workforce. Furthermore, professional agencies have more statistical information to predict work performance.
III.External or Internal Hiring
Looking at the company's culture and seeing that the company portrays a family like workforce. It would be beneficial for Tanglewood to hire internally for the top management position. This will also help the company to keep its culture strong. For the lower level entry jobs Tnaglewood should seek to hire externally.
IV.Core or Flexible Workforce
Tanglewood should definitely try to keep a core workforce. Since the all shifts are team based it will be of assistant if the workforce does not change frequently. Also it the workforce it familiar with each other it will help the concept of "straight talk". Since the employees are well familiar with the company.
V.Hire or Retain
In my view Tanglewood should definitely try to retain their workforce. It is essential to retain the workforce so that the business flow does not get interrupted. Also, if Tangle wood wants to keep a core workforce and hire for top management positions internally the company has to retain their employees.
VI.National or Global
On a national perspective, Tanglewood is spilt into 12 geographical regions. Where each region has it's own cultures and values. The different departments are run depending on the regions culture. But it is still necessary for the operations to run similar to each other. Since Tanglewood has a lot of close competitors like Dillard's, J.C. Penny, and Sears, it crucial for Tanglewood to "out source" and "off shore" part of the business in order for the company to stay competitive. It would be fairly simple to off shore the maintenance of the online store. This would help to increase the ROA (return on assets) by cutting high IT cost.
VII.Attract or Relocate
Attracting new employees should definitely be Tanglewoods strategy. The retailer can achieve that with its unique culture. If the message of advancement and job opportunity is clearly communicated it will attract ambitious employees. Further more the fact that bonuses are giving out upon employee participation will attract employees that strive for success.
VIII.Overstaff or Understaff
In my eyes, Tanglewood is a company that is overstaffed. if you look at the companies layout compared to it's competition it get clear that 215 employees per store is a lot. There are competitors for example Sear's or Kohl's that can manage to have higher revenue numbers and maintain a lower workforce. Cutting workforce in the middle and lower management levels would be a good way to save money. I would also suggest cutting lower jobs for example store associates. These jobs could be replaced with a smaller number but better trained employees. This will also help to cut cost while still keeping the competitive advantage with good customer service. Furthermore, lowering the physical strength of the workforce will help to increase the ROI (return on investment).
IX.Short or Long Term Focus
Tanglewoods long-term focus should be expand the business and attract more customers. This would benefit the company by increasing the numbers of their PCs and PCs/S (Potential Customer, Potential Customer per Store). That relates directly to winning a larger market share. The short-term goal for the company should be to cut coasts and improve the human resource department functions. Which can be done through the above stated suggestions of the improvement of the business.
Staffing Quality
I.Person/Job or Person/Organization Match
The company should follow the person organization match. Since Tanglewood has such a strong organizational culture and values. It is necessary to find employees that match these believes, which will help the organization to be more successful.
II.Specific or General KSAs
I would suggest the company to look for employees with specific KSAs. Since the company is a team based organization. It can select and build teams that cover a variety of specific knowledge, kills, and abilities. So that teams will work closer together and have a higher productivity.
III.Exceptional or Acceptable Workforce Quality
Tangle wood should strive for an exceptional workforce. Especially since the company values its customer service it is necessary to select great employees. So that Tanglewood can keep the market advantage over competitors.
IV.Active or Passive Diversity
Since Tanglewood is a more specific retailer that has a focus on outdoor activity. I would recommend that Tanglewood should choose a more passive diversity in their workforce. This will help for the employees to relate to each other and the customers.
Recommendation
My recommendation to the Vice President for Human Resources and the Staffing Services Director of Tanglewood would be stay true to their exceptional vultures and culture. Tanglewood should strive to develop their talents internally, hire internal employees and keep a strong, productive, core workforce. Since the business strategy should be to expand the business it is necessary for Tanglewood to keep the employees involved and in good spirits. Also retain the companies existing customer and attract new once. This should be achieved through outstanding customer service, which will keep the customer satisfied. These steps will help Tanglewood have a competitive advantage over its competition and lead the company into a successful future.
Related Topics