Talent Management Strategy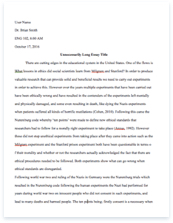 The whole doc is available only for registered users
A limited time offer! Get a custom sample essay written according to your requirements urgent 3h delivery guaranteed
Order Now
Developing a strategic plan for an organization despite its size requires the establishment of a standard. This standard should incorporate each potential employee's skills, traits, and personality to ensure that it is a right fit for the employee, the company, and the future of the company. The company talent goals need to include a consistent set of tools, resources, and processes to manage their talent capabilities to develop expertise, diversification, innovation, experience, and technologically capable individuals to meet their demands. Their developmental concepts and performance requirements should be profound and permanent, focus on organizational capabilities and processes that are cross directional and interchangeable for easy and implementation at any of their locations.
Formulate a talent management strategy to encompass the entire talent requirements of the organization. The talent management strategy to encompass the entire talent requirements of the organization are recruitment, retention, leadership, performance, feedback, planning, and culture. In every successful business, they want to make sure that they have the right people to do the job. When looking for potential candidates, the organization must first post ads in newspapers and websites so that people know that there are jobs available at the company. Once human resource managers select the candidates they then begin planning for the interview process done by the manger of the company. This planning however, does take place after screening the applicants to ensure their suitability for the positions at hand. Once they pass all screen test from the interview process, HR and hiring manger then select who they want to be a part of the company.
When hiring new employee its can be very expensive so you want to make sure you have employees in the company that want to stay for long-term and is will to work hard to get there. Once qualified candidates are selected, the company goal is to make sure that they keep all employees and hire within the company for higher position. In all organizations, there should be some type of professional development for self and the company. Professional development allows you gain more knowledge and skill about the company and use them in everyday life. There are many approaches to professional development, which are coaching on areas that one could be lacking and training of the new information that has be presented to the company.
They can have mentoring sessions to see how other employee are successful in that areas and try new technique. Mangers are able to provide feedback to all employees to make sure everyone is on the same page with making personal growth and career advancement within the company. In running a successful business, one must have great leadership. A leader is someone who manages projects, interacts with others, and gets duties done through others by way of delegation. The organization must create a model for their leaders that helps them identify the expectations they want in current and future leaders. The relationships that leaders build are critical to their development and their performance and ultimately to their success. These relationships need to be created and nurtured because this makes the working environment less stressful. In the talent management strategy there must also be a component for performance. A performance plan helps constructive discussion between leaders and employees, to clarify work performance that needs to be improved.
In the performance, area there should be monthly update on how each employee is doing and what areas they need to work on so that everyone can be successful together. This allows room for growth and one on one with leader to see how everyone can do a better job. Leaders can set three months performance plans for those people that do not really want to work for the company and are not doing a good job. Performance plans are great time for feedback and allows the employee to get feedback and see how they can do better in different areas. This is also a time for employee for to give feedback to their manager and see what areas that they can change as well. Another component that helps a successful company is planning. The company must set goals so that they can move forward. They organization but set quarterly goals and measure how they did the year before.
Employee must also set personal goals for themselves so that they can grow within the company, the performance plans will help them see how will they are doing within the company. Lastly, the company needs to make sure they have a very diverse group of people. Workplace diversity is focused on the differences and similarities that people contribute to an organization based on their learned culture. Diversity is often interpreted to include elements which influence the identities and perspective that people bring such as from a profession, culture or even a demographic locale. Diversity is about learning from others who are not the same. Diversity t is also about dignity and respect for everyone and about creating workplace environment and practices that encourage learning from others and captures the advantage of diverse perspectives.
Determine the key components of talent management, including identifying, assessing, and developing talent. In the talent management process employees create value through the business processes, innovation, sales, and many other important activities. As the organization strives to meet its business goals, it must make sure that it has a continuous and integrated process for recruiting, training, and supporting the employees (Ashton, C. 2005). It is very important that talent management include identifying, assessing, and developing talent. When identifying a candidate there must be assessment, evaluation, and hiring the business bring people into the organization. Human resource managers and representatives are charged to review resumes making sure they have the right candidate to bring in for the interview process. Once they come in for the interview process, they must do assessment testing to make sure that this will be a good fit for the company.
Some of the testing may include math, personally, and behavioral testing is, done before the interview is takes place. When discovering talent, the mangers have up train them to their best abilities. Developing talent in an organization is crucial for sustaining business growth. As the organizations develop more employees around them, they will increase the company's overall capability to compete with the competitors. Developing talent is big undertaking and investment. Companies needs to realize that it is better to show the employees that they are committed and care about them. They must invest the time and effort and provide the learning opportunities that can help everyone develop and grow on the job. The goal for the company is to promote within so that the retention rate is low and business grows.
Examine how the talent management process is a strategy for a competitive advantage for your organization. One priority to meet talent management challenges in the future is by expanding a focus to include a long-term pipeline. It you have a good pipeline that is, created for all training class, program, and making sure that they stick to them so the company can move together as one. I think a great pipeline is something all company should use because this show that the company and employees stick by what they are saying. Developing strategy that everyone has to follow, this making sure the plan will be successful. Having different kinds of training quarterly is a great an investment because it keeps the information fresh and employees up to date on new information. Some key qualifications they could be looking for are personal attributes, knowledge and experience.
You want to make sure that you have someone who has skills and motivations that are committed to the job. Being very knowledgeable of the company's history and the plans they have develop. Lastly, the organization wants to make sure the company has employees with great moral and remove the people that do not want to be with the company. The organization wants to make sure that they promote the strong employees within the company. The biggest challenge for most company is adjust to change and getting everyone on board with those changes. I think the best way to handle this keeping everyone inform of the changes and providing the best feedback for any question that may need to be address. If everyone follows all the guidelines then the organization will have created a competitive advantage in establishing their talent pool.
Assess how the talent management strategy should change with the anticipation of the organization doubling in five to six (5-6) years Talent management is now a more than desirable human resource program; it is leadership imperative. It is difficult for any business corporation to successes in the long term without making talent central to business model (Silzer, R., & Dowell, B. 2010). Talent management has been used for human resource to create different elements for employee to follow over the years. The company would really need to focuses on the future planning and the leadership of the company. If the organizations wants to double in the next five to six years the organization management team, its human resource managers and line leaders must all come together. It will be imperative that they continuously review, enhance and update practices that have proven successful and benchmark best practices of the industry that are set in place to for everyone to follow over the next few years. Implementing subject matter experts would also prove beneficial.
The turnaround period for must organizations are about twelve to eighteen months for the company to move in the right direction and subject matter experts can help the process by providing expertise and developing strength among employees. The revenue will increase slowly and the company was gaining more talent people as they continue to expand the business. Talent managers now know what success tools are available and how to help their employees reach an optimum level of proficiency. The company goal should be to make sure that in five years or less; some of the employees they have trained have honed professional skills and are ready to move to leadership roles to become great leaders and exhibit different strategies to continue the success. With the talent managers and subject matter experts training the employees, this will help the company build on to the success. Talent mangers are also able to provide additional information to employees from the different experience they have or have helped with others.
References
Drotter, S. (2010, August). Leadership pipeline. Leadership Excellence. 27(8). 11-12.
Retrieved November 12, 2014, from Business Source Complete.
Galagan, P. (2008, May). Talent management: What is it, who owns it, and why should you care? T + D. 62(5), P 40-44. Retrieved November 15, 2014 from, Academic Source Complete.
Goldsmith, M., & Carter L. (2010). Best practices in talent management: How the world's leading corporations manage, develop, and retain top talent. San Francisco: Pfeiffer. McCauley, C. & Wakefield, M. (2006). Talent management in the 21st century. Help your company find, develop and keep its strongest workers. Journal for Quality & Participation. 29 (4), P 4-7. Retrieved November 15, 2014 from, Academic Source Complete. Silver, R., & Dowell, B. (2010). Strategy-drive talent management: A leadership
imperative. San Francisco: Jossey-Bass.
Related Topics