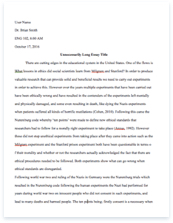 The whole doc is available only for registered users
A limited time offer! Get a custom sample essay written according to your requirements urgent 3h delivery guaranteed
Order Now
Credit unions in New Mexico are holding nearly $8 billion in assets. The top three New Mexico credit unions loaned more than $2.1 billion in 2012. A NM Federal Credit Union the third smallest CU in the metro area, operates two locations in Albuquerque and one location in Farmington, NM. The credit union has total assets of $53,598,091.00 as of 11/2013. The following analysis of A NMFCUis prepared to highlight the competitive market in which the credit union operates.
Strengths
A NMFCU has firmly entrenched itself in the New Mexico Financial services market enjoying local leadership and a 79 year history in NM. Within the structure of the CU exists ethnic and gender diversity among volunteer board members, effectively reflecting New Mexico's rich diversity. A NMFCU offers services from two locations via a shared branching network and 24 hour kiosks. With fewer branch locations the A NMF credit union differentiates themselves from larger institutions with employees who specialize in friendlier personalized services. The banking industry and credit card companies on the whole finish high on the list of worst industries for customer service. (Money Magazine 2012) Despite seemingly deteriorating reputations, banks have in fact been gaining consumer confidence. According to the 2012 American Customer Satisfaction Index (ACSI), banks scored a 77 percent customer satisfaction rate – an increase of 2.7 percent over the previous year. Credit unions – known for their outstanding customer service – have fallen in ACSI rankings by 5.7 percent to a score of 82 as of 2012. Nonetheless, out of all banking services, credit unions still rate better than banks. Additional strengths of A NMFCU include: Members have fee-free access to over 25,000 ATMs across the country through the CU Anytime, CO-OP, and Bank of the West networks. Member growth has increased in the past 12 months.
Big enough to handle most customer transactions yet small enough to personally respond to members (i.e. restructure loans in cases of hardship etc.). Wide variety of financial products.
Loan delinquency rate is better than their competitors.
Growth in loans and deposits outpaces peer groups.
Smaller volume CU is less likely to take unnecessary risks.
Weaknesses
According to the 2010 U.S. Census Bureau, there are more than 95,000 bank locations compared to more than 7,000 credit union locations in the country. Due to numerous mergers, as well as the growing popularity of mobile and online banking, the number of physical branches is rapidly declining. Unlike banks, according to The Financial Brand Credit Union Industry Outlook, the total number of credit union branches has grown – increasing from 20,694 in 2007 to 21,433 in 2011 – with only the largest credit unions adding branches. A NMFCU has only two locations in Albuquerque and one in Farmington. Collectively A NMFCU has the third fewest number of CU members in New Mexico. Additional weaknesses include: Social media presence is entirely under-utilized.
Rates not as competitive vs. other NM CU's for a number of loan types. Average NMFCU member is 52 years old vs. national average of 46. Website does not compel me to stay there and explore.
No Federal Bail-out money during economic downturns.
New members must come aboard via SEG (Select employer groups). Limited advertising budget
Limited collaboration with auto dealerships, builders etc.
Opportunities
The ability to bank online or through a mobile device is a necessity as technology becomes an ever greater part of our everyday lives. Credit unions typically offer bare-bones online and mobile interface, which may sport an outdated look and functionality. Additionally, banking technology has evolved to include convenient features such as person-to-person payments, remote check deposit, and mobile payments. Although a NMFCU is making the effort to keep pace with new financial technologies, they are still trailing banks on this front. Consumer Reports (2012) compared average fees on common financial products and services between banks and credit unions and found credit union members (when charged) generally enjoy lower fees than bank customers. As people grow increasingly frustrated with banks, NMFCU could capitalize on this frustrated customer niche to recruit and educate new members about the benefits of CU's. While no lending institution is going to be careless with loans, community-based credit unions such as NMFCU tend to be easier to deal with than megabanks and lending decisions are made locally with more flexibility. Additional opportunities include: Social media presence should be expanded.
A student loan option should be created (despite high default rates) to further attract youth.
Establish a youth council
Incentivize teen membership:
Offer rewards for grades, community service, excellent driving record etc. partner with some of the large teen employers like Dion's. A simple brochure or forms at the location could make it easy to open an account and do direct deposit. Expand growth in service reach to underserved areas of New Mexico (i.e. Farmington branch). Plan a large scale celebration of 80 year anniversary in NM. (Founded in 1935!) Expand strategic partnerships (such as: NM Animal Friends, Bike ABQ etc.) and SEG's Train MSR's to upselling/cross sell products.
Threats
Credit unions offer the same deposit guarantee offered by banks — up to $250,000. Federal credit unions have their own insurance fund, which is run by the National Credit Union Administration, of NCUA. (The Street, 2011) Additional threats include: Industry regulatory changes
Nine additional credit unions in NM!
Some offering wider variety and lower rates for various products Economic stagnation/downturn. Diminished growth and wealth-distribution Fraud (and new types of fraud), Identity theft, cyber-attack/data breech Increasing operational costs (workers' salaries, facility repairs, theft etc.) Damaging media reports for A NMFCU or other Credit unions
Related Topics