Swati Snacks Business Management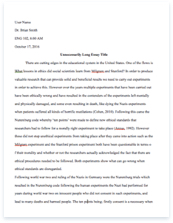 The whole doc is available only for registered users
A limited time offer! Get a custom sample essay written according to your requirements urgent 3h delivery guaranteed
Order Now
According to the data collected Swati Snacks in terms of finance are booming. As such this paper analysis the question," Should Swati Snacks expand its operations into Chembur?
Initially a research proposal outlines the rational, theoretical framework and methodology utilized and possible constraints in answering the question. An introduction provides background information specific to the organization itself of relevance to the question
Discussion analysis is based upon primary research consisting of multiple interviews with managements and secondary sources including financial (investment appraisal, decision tree and moving averages) and non-financial techniques (SWOT,PEST,Lewin's force field and porter's 5forces)
Two possible options are discussed and the final conclusion indicates that it appears beneficial for Swati snacks to consider gaining equality in an existing organization due to a relatively short payback period (4 years) and ARR of 64% over 5years, a'favourable' decision tree outcome and possibility of significant and continued growth of the market.
However further research in relation Chembur market is required and this report concludes by detailing further action and unanswered questions for management.
Research Question: –
Should Swati snacks open a branch in Chembur?
Research Methodology & Theoretical Framework: –
The purpose of this study is to understand weather Swati Snacks should open a branch in Chembur: –
* First visit: –
During my first visit I will meet the owner of Swati Snacks who will take me around and show me how they work on daily basis. I will also meet the staff and explain the purpose of my visit.
* Second Visit: –
I will collect the Financial and production reports of Swati Snacks at Tardeo and Ahmadabad.
* Final Visit: –
I will interview the owner, the employees and a few regular customers of Swati Snacks with the help of some question. Through which I will analyze whether they should open one more branch at Chembur or no.
Limitations: –
Possible Problems
Solutions
Interview too specific in nature, limiting depth
Ask relevant ' closed and open' questions
Based responses from interviewees given investment
Balance with use of company website data
Difficult to obtain relevant up to-date secondary data for china.
Use internet to increase current validity of data.
Limitations to access to, and accuracy of key financial data given confidentiality issues
Acknowledge in conclusion.
Limited perspective as only two managers interviewed
Acknowledge in advice to management
Background information: –
Swati snacks are a restaurant, which is situated in Tardeo, Mumbai. It was established in the year 1995. It operates on a small scale. A sole proprietor owns the restaurant. The turn over of the restaurant is 15cr. The restaurant provides Gujurati and Marathi food. The joint is very famous amongst all age group. It doesn't have any branch in Mumbai, though there is one branch in Ahmadabad. They are planning to open a branch in Chembur.
The cost of land in Chembur is not as high compared to the Tardeo rates. Chembur has a lot of Gujuratis and the areas near Chembur are Ghatkopar and Mulund where there are a lot of Gujuratis and Punjabis staying. Both Punjabis and Gujuratis are fond of outside food and the people staying in these areas have the buying capacity and are willing to spend. Investing in opening a restaurant over here is beneficial. The research would help me to know whether it will be beneficial for it to expand and open a branch in Chembur. The research would also show us how the firm will do and how much of profits the firm could earn.
Research procedure: –
In order to carry out this research procedure I need Primary and secondary data. The primary data will be collected using questionnaires, conducting interviews and by observations. Questionnaires will be prepared in order to get the opinion of the customer. The owner will be interviewed to get the information such as the investment done for the machine and the methods they use to raise the money invested.
The necessary secondary data will be obtained from the records of the firm, background reading in the library and using Internet sites. A number of visits will be made to the firm to collect primary and secondary data.
After the necessary data is collected it will be analyzed using charts, tables, graphs, etc. This will help to find the main problem for the investment appraisal. Hence various options will be developed to solve this problem, after the analysis is over the best option will be chosen and recommended to the owner of Swati Snacks.
Main results and findings: –
Secondary data collected from Swati snacks:-
Profits levels1: –
On examination of the secondary data. It is seen that there was a gradual increase in the profit levels for the last 3years. The profits were high from 2005-2009.
Year
2005-2004
2004-2006
2006-2007
2007-2008
2008-2009
Profits
342981
394038
429586
466524
509800
Primary Data collected from Swati Snacks: –
A total of 100 questionnaires were collected.
1- Quality of the product2: –
On analysis of the questionnaire collected. It is seen that a lot of the customers found the quality of the food served in Swati to be excellent.
Quality
Excellent
Good
Satisfactory
Poor
Total
No. of customers
69
26
5
Nil
15
Percentage
65%
33%
2%
0%
100%
2- Product range3: –
Majority of the customers of Swati snacks said that the product range was good.
Product range
Excellent
Good
Satisfactory
Need more product
No of customers
73
16
7
4
Percentage
45%
38%
10%
7%
Requirements4: –
The chief requirements for opening a new outlet will be: –
1- Bank loan.
2- Raw material
3- Well experienced and versatile chefs
4- Staff
5- Outlet manager
6- Furniture and fixtures (tables sets, lights, telephone)
7- Kitchen requirements (chimney, stove, oven, etc)
8- Motor cycles for deliveries
9- Electricity
10- Advertiser (pamphlet publishers)
Analysis and case discussion: –
1. Summary of secondary data: –
It was seen from the secondary data collected that there has been an increase in the profit of the company. This can be seen the graphs and the data collected in the main findings of the secondary data.
2-Summary of primary data5: –
The discussion with the owner has helped me gather information to proceed with my analysis. It was seen that the customers were satisfied with the quality of food item served. They even felt that the prices were not too high according to the quality of the food served to them. A majority of the customers did not feel that they took too long to serve and the service provided to the customers was excellent.
It is interesting to note that the profit margin of Swati snacks has been increasing rapidly in the past few years. It was also noted that majority of the customers coming there didn't mind waiting there for a long time to occupy places.
3-Summary of the personal interview6: –
This discussion with the owner has allowed me to gather necessary information needed for the research. The owner is aware of the high profits earned with the business and also about the demand of customers of opening a new outlet in different areas. He is even aware of earning profits if he intends to open a new outlet.
4-Summary of personal interview with the customers: –
Other than the questionnaire left at the firm, personal interviews were conducted with 100 random people. They said the food provided was the best quality and hygienic, they even said that the prices were reasonable according to the amount of the food served. 7
Ratio analysis: –
Gross profit margin8: –
The ratio profit margin shows the value of gross profit as a percentage of sales revenue.
Gross profit margin= gross profit/revenue* 1009
Year
2004-2005
2005-2006
2006-2007
2007-2008
2008-2009
GPM
36.45%
39.67%
40.67%
52.13%
55.21%
Net profit margin10: –
Net profit margin (NPM) shows the percentage of sales turnover is turned into net profit. This ratio accounts for both cost and sales and sales expenses.
Net profit margin= gross profit/revenue *100 11
Year
2004-2005
2005-2006
2006-2007
2007-2008
2008-2009
NPM
26%
31.76%
33.76%
40.38%
45.42%
AVERAGE RATE OF RETURN12: –
The average rate of return calculates the average profit on an investment project as a percentage of the amount invested.
YEAR
CASH INFLOW
2009-2010
342981
2010-2011
394038
2011-2012
429586
2012-2013
466524
2013-2014
509800
Net return (profit) per annum= sum of all cash inflow-initial investment � Life of profit.
Average rate of return= net return (profit) per annum � 100 � Capital outlay (initial cost)
=64%
Thus the average rate of return found for Swati to open an outlet in Chembur will be nearly 64%. This will thus help the firm to compare percentage terms of the forecast proceeds of the investment projects of Swati, thereby aiding decision-making process.
Payback period13: –
The payback period would determine the investment to be recovered. Longer payback is generally not favorable as the firm cold is impacted on the revenues generated. 14
509800 41665
=12.35 months.
In this case, the payback period has been calculated by taking the net profits generated as main cash injection. 13 months is the calculated payback period for Swati, which is brief indicating that the investment is favorable to the firm.
Analysis of Option
It is clear from that the previous analysis that the profit margins are increasing. From the data analyzed it is clear that the firm has the capacity to open a new outlet in Chembur. However, the outlet at Tardeo is working in boom it doesn't mean that it would the same at Chembur. So I would like to analyze the positive and negative aspects of opening an outlet at Chembur.
Advantages
Disadvantages
a) The restaurant is owned by the firm and hence will increase their fixed assets.
b) More control over the production and hence there is an improvement in quality.
c) The firm has brand recognition, which can also help in getting in customers.
d) The firm is offering Guajarati traditional food and in areas like Ghatkopar and Chembur the majority of the population is Gujarati.
e) The people living in Chembur have capacity of buying and are willing to spend money.
f) The environment of Swati is very good.
a) A large sum of money is required as the place to be bought for the
b) Maintenance cost increases
c) Depreciation will reduce profits.
d) Existing Fast Food joints could also prove be risky for them
e) People would want a variety, which is lacking factor at Swati.
Swati snacks SWOT analysis: –
SWOT analysis15 consists of four categories and is an analytical tool used to discover the current situation of the business and prospects for its figure includes the businesses internal strength and weaknesses and external opportunities and threats.
Strengths
Weakness
Opportunities
Threats
-Listen company therefore little restrictive access to additional capital if required for future growth.
-Own distribution network therefore can implement change nationally.
-Size of the business enables greater buying power with other insurers.
-Swati snacks are currently ranked in one Mumbai of the best fast food.
-Swati snacks financial status is more than likely
-Stimulating and providing consistency in remuneration to our front line sales and services staff.
-Sourcing future acquisitions.
-Only serve traditional gujurati food without which won't be preferable by everyone is Ghatkopar/Chembur.
-Rate of economic growth and population's development appears to be potentially a large entrapped commercial market.
-Excessive number of people prefers such food.
– Can only acquire 34.9% equity in existing business, which may limit growth opportunities and be a threat in a competitive market.
-Big competitors in Chembur and possibly vurnable to takeover.
-Increasing competition in the area and based for quite a long time.
PEST Analysis16: –
PEST Analysis consists of four categories and is a business technique used to identify possible external factors that may have a significant impact on the business survival.
Environment
Factors
Political and Legal
Swati Snacks initially doesn't deal with the political issues, but even they have to go through a certain legal issues like the food inspection and the land to make the restaurant.
Economic
At present the financial status of Swati Snacks is high. It can even go higher if they open a joint in Chembur or Ghatkopar as most of the people from these areas and adjoining areas go to Swati so if the open a branch in either of these areas their economic can go much higher.
Social
Swati Snacks is a place where authentic Gujarati food is served which might not be liked by all the people in these areas and would want a variety.
Along with that there are many other such joints present in these areas that might also get affected due to a new competitor entering the market.
Technology
Swati Snacks deals with food based products due to which they need not deal with any technological aspects.
Conclusion & Recommendation
According to the data collected we have seen that although Swati wasn't doing well it was earning profits and they kept increasing. This is due to the customers which come there are from the higher-class society and that is why the restaurant will tend to do well. The hygiene of the restaurant is very nice and the quality of the food is amazing. There are competitors but Swati has become a brand and well recognized by now. To open a Swati Snacks restaurant in Chembur would be very profitable as the people staying in this area are fond of such food and are willing to spend money on it. Although the menu is very limited it mostly lays emphasis on Gujurati and Maharashtrain food.
Recommendations: –
* Merge with a restaurant so that the risk factors and loss are divided and hence reduces.
* Give the brand as a franchise so that there are no risk and loss of money.
* A bigger place which has more capacity for people.
The Swati snacks has two branches in Mumbai, in Tardeo and Nariman point, and both the places are working well and always have a waiting queue which shows that many people are going to it and it is a very popular place. This project is very helpful for the group. It gives an idea of how Swati will work if it was opened in Chembur and will it be successful or no.
As per the history of Swati and on the bases of this project I conclude that Swati would be a lot profitable if they open a branch in Chembur and will not face any losses as there are not too many competitors in Chembur.
Appendix A: –
Interview with the Manager of Swati Snacks:-
1) Can you tell me little about your restaurant?
This restaurant was established in 1995 at Tardeo, Mumbai. At present we operate on a small scale our yearly turnover is nearly 15crores. The restaurant provides authentic Gujarati and Marathi food. The restaurant has only 1 branch in Ahmadabad except for Mumbai and so we are planning to expand our business in other parts of Mumbai. As it is seen that in the past few years there is lot of demand of our food across Mumbai.
2) What is your current market position in Tardeo?
Our market position in the list of fast food joints in Mumbai stands no.1. As we provide the most hygienic and the most authentic food our profit for 2008-09 was around 509800 along with the targeted income of 25crores for this year.
3) Would you say your business is in a very competitive position?
Off course as when we started this business in 1995 there as not a lot of food joints and people came out for such joints. However today there are a lot of joints serving a similar kind of food. But one benefit, which we enjoy, is the customer loyalty for so many years.
4) What do you think are the advantages of expanding the business in Chembur?
The food items sold buy us are mostly Gujarati items, and as research conducted by us it is seen that most of the customers coming in this restaurant are Gujarati's and most of them come from these areas and nearby these areas.
Thus we can say that if a similar branch is opened in these areas people coming on weekends would find it closer and thus might visit our restaurant most often this thus can result in higher profit for the restaurant.
2) Interview with the customers
Q1- how often do you visit Swati?
A-I visit Swati once in two weeks.
Q2-What do you think of the services of Swati?
A-The services of Swati are not very fast. A person has to at least wait for fifteen minutes.
Q3. Would you be happy to hear of Swati opening a branch in Chembur?
A-Yes I would love it if Swati were opening a branch in Chembur.
Q4. What do you think about Swati's food menu?
A-The food is amazing and has a good variety of Gujurati food.
Q5. What is your opinion on Swati's pricing?
A-It is not too expensive. A meal for two may come between rs 350-500/-
Q6-What is the waiting period for a table?
A-Most of the times Swati is full of people in the evening and afternoons. They do not take reservations on the phone and one has to wait for at least 15-20 minutes for a single table. 2) Interview with the customers
Appendix B: –
1-Atmosphere at Swati Snacks17: –
Majority of the customers were happy with the atmosphere present in there. At the same time it is also observed that there is no one who calls the atmosphere to be poor.
Related Topics