Supporting An Individual To Maintain Personal Hygiene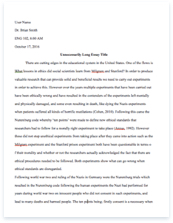 The whole doc is available only for registered users
A limited time offer! Get a custom sample essay written according to your requirements urgent 3h delivery guaranteed
Order Now
Principles of supporting an individual to maintain personal hygiene 1.1 Explain why personal hygiene is important?
Personal hygiene is important for making you feel good, clean and comfortable, by following good personal hygiene it helps to eliminate a reduction of body odour which can be unpleasant for the person and others around them. Personal hygiene makes you have feelings of self-worth and can make you feel valued. By following this it can help prevent infections from forming on to the skin. Good personal hygiene can help someone's personal appearance and make them feel more confident.
1.2 Describe the effects of poor personal hygiene on health and well-being?
Not maintaining own personal hygiene can make the person's skin to break down; this can cause potential sores and can lead to infections and pain for the person. By not maintaining personal hygiene can affect a person's mental health and can lead to insecurities and a loss in their confidence. People could be bullied for smelling bad and not looking after their appearance.
Emotional well-being is affected with the individual not feeling good in their own self, their physical well-being if their health deteriorates and their social well-being as the individual may have body odour which might make others to find it unpleasant and they may not want to be around them.
By not following personal hygiene there could be signs of tooth decay due to lack of brushing their teeth, fungal conditions or infections due to lack of having a shower/bath.
2.1 Explain how to address personal hygiene issues with an individual in a sensitive manner without imposing own values?
By communicating with the service user to find out their personal needs, preferences or choices when it comes to personal hygiene in private. Ask them what they can manage their self without help, what assistance they need because they cannot physically manage them their self, do they need prompts to remind them of areas to clean or some sort of routine prompting sequence etc.
We need to try and identity why the person has personal hygiene issues and try to find the best possible solutions in order to overcome their personal hygiene issues. Ask the person why they do not like to wash and look at it from their point of view, maybe they don't want help with washing their self, they may feel uncomfortable with you washing them or they prefer the same or opposite sex washing them. If a service user refuses to have a strip wash, shower, bath or to brush their teeth etc you must respect their decisions, as they have the right to make their own choices in life. We can prompt service users on a daily basis if they would like a strip wash or shower, this gives them an opportunity at any point within their care being provided to them, explain to them by having a wash they can feel better, build their self esteem and make them feel more relaxed.
We cannot allow our own values impose on service user's choices or decisions when it comes to personal hygiene, we must keep these to ourselves and allow service users to become confident/independent with their decisions in life and support them.
2.2 Describe how to make an individual aware of the effects of poor hygiene on others?
If a service user has poor hygiene we can make them aware of the effects on others by talking to them and explaining that they can carry bad bacteria, infections or germs on their bodies and by touching objecting they are potentially spreading these onto other people which can cause sickness, diarrhoea or cause infection. Explain to them that after using the toilet they should always wash their hands this way it kills bad bacteria on their hands, this also stops bacteria from spreading and multiplying onto others.
When assisting a service user with personal hygiene we must apply gloves and an apron, explain to the service user that we do this to stop germs from spreading onto one another whilst washing and by doing this it is protecting both of us from germs or infection.
Start to use a gentle approach and explain to them that it may be unpleasant for others due to their body odour and it can affect their relationships with others and they may become isolated and excluded from group activities because they smell unpleasant.
2.3 Describe how to support an individual to develop and improve personal hygiene routines?
Assist the individual with each personal hygiene task; make a note of areas where they may require assistance or be given regular verbal prompts to remind them. Address any issues with confidence building or self-management building to enable them to develop and improve their personal hygiene. Then after start to try and progress with the individual by slowly allowing them to do what they can on their own, this gives the individual more independence gradually and they might become more confident with doing their daily routines or task without help or independency off you.
Allow the individual to make their own choices and by giving them privacy when they require it. Communicate with the individual to find out any issues they may have, what their abilities are and what assistance they may require.
3.1 Identify factors that contribute to good personal hygiene?
washing hair
Strip wash
Showering/ bathing
cleaning clothes
keeping nails clean
washing hands after using the toilet
Brushing teeth with toothpaste & using mouthwash
3.2 Explain how to support the preferences and needs of the individual while maintaining their independence?
We need to support individual's preferences and needs in order to allow them to become as independent as possible. By reading individual's risk assessments we are able to identify risks where we need to support the individuals, in a way which minimises potential risks whilst supporting their independence. We can also identify new risks which need to be documented in the service users' risk assessments in order to prevent accidents or injuries and to alert other colleagues about them.
Looking through service users' care/support plans you are able to identify their preferences and needs, apply these within the level of care you provide to them, but also ask them what they would prefer, by giving them choices this helps them to maintain their independence and also promotes person centred values. The service user may have a faith, culture, religion or belief so we need to make sure we apply these with their care being provided to them, if unsure ask the individual what they prefer or do some research on their faith, religion, culture etc.
By asking them if they would like privacy at any point, this enables them to make choices, encourages them to feel confident with doing any tasks on their own without any help, this also allows them to slowly progress which can build their independence and minimises dependency on you.
By having the appropriate equipment within households or care homes the individuals have aids to support them without any help or dependency from you or others (e.g. hand rails, perching stools, walking sticks etc).
3.3 Describe how to maintain dignity of an individual when supporting intimate personal hygiene?
We can maintain an individual's dignity by giving them privacy when they require it, the individual may feel more comfortable with doing a task their self (e.g. showering on their own or getting dressed, we must respect their decisions or choices).
Make sure to close any bathroom doors so others cannot see the individual being washed and exposing their private areas to them. When the individual has been washed cover their private areas with a towel, or once they have been dried apply a towel around them, ask if they would like a dressing gown to keep them warm and to cover their private areas by doing this you are maintaining their dignity and avoiding embarrassment.
By having trust on both sides this helps the individual's to feel comfortable in your presence and for them to be able to communicate anything with you. This helps the individual to let you provide personal care by allowing you to wash them or give them guidance in doing so.
Allow time for individual to use the toilet to defecate or urinate in private. Enable the individual to wear clothing that is easy to put on or take off, this helps to promote their independence.
Avoid drawing attention to an individual's incontinence and refrain from talking about it unnecessarily or in front of other people who do not need to know about it.
By having gentler methods whilst washing individuals who are frail, formulated bed sores or have severe sensitive skin etc.
Being able to empathise with them helps them to know you understand from their point of view and build a rapport with them.
3.4 Describe risks to own health in supporting personal hygiene routines?
The risks to our own health in supporting an individual with personal hygiene routines are possible at any point with supporting personal hygiene routines. Infection control is all about minimising the way infections spread and to try and contain them from us as well as others.
The way waste is disposed of can cause risks of infections. Social care workers have to know which colour coded bags to use and how to dispose the waste in the correct way, (e.g. yellow bags are for the sanitary items, incontinence pads, apron and used gloves and wound dressings).
There will be times where we will come into contact with bodily fluids (e.g. Blood, vomit, urine, faeces, infections, catching colds or flu etc), however by following the correct procedures will help to prevent or minimise infection control.
3.5 Describe how to reduce risks to own health?
By following infection control techniques this will help to reduce the likelihood of risks to our own health as well as the service users.
We need to be wearing the appropriate personal protective equipment known as PPE, when assisting with personal hygiene we need to wear gloves and a colour coded apron, this helps to stop any cross contamination whilst assisting the service users. Make sure to dispose of the gloves and apron in a clinical waste bin or appropriate bin where no one else can come into contact with them and spread infection.
We need to Wash our hands thoroughly after carrying out any tasks or taking off gloves with any service users and then applying alcohol rub to our hands, this helps to kill germs or bacteria from multiplying on our hands and spreading these on to others.
3.6 Identify others that may be involved in supporting an individual to maintain personal hygiene?
Family members or Friends
Individual's carer
Support Workers or Health Care Assistants
Nurses or Doctors
Dentist
Company Team leaders or Manager of a care provider
District Nurse
Advocate
Other professionals
4.1 Identify underlying personal issues that may be a cause of poor personal hygiene?
Financial issues
Abuse
Health issues
Lack of facilities in the property adaptable to the client's needs Depression – Mental health issues
4.2 Describe how underlying personal issues might be addressed?
Personal issues can be addressed by finding the best possible solutions to overcome underlying poor personal hygiene.
If an individual has financial issues with purchasing gas or electric for their meters in order to heat their hot water taps or they cannot afford to purchase many toiletries etc, then it might be very useful to have a financial assessment done and to check whether they are receiving all the correct benefits entitled to them. They may need help with money management to ensure all bills are paid and supporting them to obtain shopping for their household.
There may come a time where an individual could be abused by someone whether this is financially, sexually or mentally abused etc. We need to look for potential signs of abuse by speaking with the individual in a confidential manner and in private. This kind of underlying personal issue can be addressed by notifying your manager and filling in a safeguarding report.
The individual might not have adaptable facilities within their property to assist them with having a wash (e.g. Wet room instead of a bath or enclosed shower, disabled toilet which is higher than a standard toilet, hand rails to help and support the individual, perching stool or foldable shower chair etc). These issues can be addressed by informing your manager and notifying an occupational therapist to visit the individual and assess whether the individual needs equipment to assist them with everyday tasks, they will ask the individual relevant questions and then they can order the correct equipment for them and have them put in place.
Communicating with the individual is key to underlying personal issues, listen carefully and pay attention to them, make sure they feel comfortable around you in order for them to feel they can trust you and talk to you.
Related Topics