Subway – American Restaurant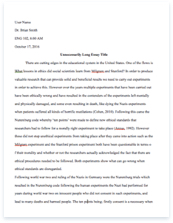 The whole doc is available only for registered users
A limited time offer! Get a custom sample essay written according to your requirements urgent 3h delivery guaranteed
Order Now
Subway is an American restaurant franchise that primarily sells submarine sandwiches (subs) and salads. It is owned and operated by Doctor's Associates, Inc. (DAI). Subway is one of the fastest growing franchises in the world with 37,881 restaurants in 98 countries and territories as of November 7, 2012.
The SUBWAY® franchise system and brand is a globally acknowledged leader of: Wide choice of great tasting food, Simplicity of operations, Strong support systems for franchisees, Keeping costs low. Subway's core product is the submarine sandwich (or "sub"). In addition to these, the chain also sells wraps, salad and baked goods (including cookies, doughnuts and muffins). While some menu items vary between countries and markets, Subway's worldwide signature sub varieties include: Italian B.M.T., Roasted Chicken, Subway Club, Tuna, Meatball Marinara, Subway Melt, Chicken Teriyaki, Steak & Cheese. Subway also sells breakfast sandwiches, English muffins and flatbreads. Breakfast and pizza items are only available in some stores. They offer services home delivery and catering.
About the microenvironment; With tens of thousands of stores worldwide, their supply chain needs to be as efficient and sustainable as possible. On a global basis, many of their vendors and suppliers have worked with them to add or move locations closer to their distributors and they have established re-distribution centres, thus reducing shipping costs and emissions. They are continually looking for ways to optimise the efficiency of their supply chain.As a competitors we can distingutsh Mcdonalds,KFC and other local fast food.To expand their range of customers they start offer hallal meat and some other products.Subway influence the stakeholders by advertising their products and providing jobs to society. About the macroenvironment:They have very high standart to keep the environment safe.Their use 100% recyclable cups and support the highest standards of animal welfare practices.
They only use EU approved antibiotics, under close veterinary supervision and control, if it is absolutely necessary to ensure good health and welfare.They offer difrent payment metods like pay cash or by debit-credit cards.Regarding the social-cultural part they advertise their food as healty and less fat. To strengthen this image they use sportsman as their advertising faces. Their segmentation strategy is oriented to groups of customers who want to live healthy.They have products for varios group of people,including chiken burgers for Indian etnicity,halal food for Islamic and vegetarian options.We can conclude that their market segmentation is descriptive. Regarding the market targeting we can say SUBAWAY are the fastest growing franchises in the world and they want to keep their positions in the global market.
Related Topics