Steak Sauce: Lawry's Defense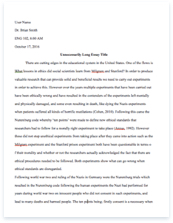 The whole doc is available only for registered users
A limited time offer! Get a custom sample essay written according to your requirements urgent 3h delivery guaranteed
Order Now
I apologize for missing Friday's meeting; I heard that we got quite the news! I reached out several members on the cross-functional team to get all caught up. From what I have gathered, thus far is that you received an email from Susan Connor regarding the Publix account. She made us aware that Publix is considering promoting Lawry's new steak sauce in the Memorial Day ad unless we are prepared to match their two-for-$5 promotion. As you know, A1 Steak Sauce is one of the premier brands of the Kraft Portfolio. From its creation in 1830, to its American debut in the early 1900's and ultimately its acquisition through Nabisco in 2000, A1 Steak Sauce has always been in the forefront of the steak sauce category.
It is prominent in most steakhouses and has control of over 50% the dollar share. Just last year A1 yielded an operating profit of $60 million (See Exhibit A). With the blue ocean that we have experienced, it is only natural that competition would eventually surface. Now we learn that Lawry's has decided to be that bold competitor. In addition to Lawry's entering the market, they have decided to launch with an aggressive pricing strategy to undercut our A.1. pricing during our most important time of our sales season. They intend to premiere their product at a two-for-$5 price point for Memorial Day and Fourth of July. Given this new insight, our focus is how we attain our desired operating profit increase of 55 million, in spite of competitive pressures. Potential Alternatives
Based on everything we discussed at Friday's meeting, here is what I believe our viable options are:
•Do Nothing
With the strong brand presence that A1 has in the marketplace, it a feasible strategy to disregard Lawry's new steak sauce and not respond to their aggressive pricing strategy; especially given the fact that A1 owns 54% of the dollar shares and 46% of the volume shares (in lbs.). In the retailers, A1 carries seven out of fifteen of the steak sauce items, as well as, accounting for fourteen out of twenty-nine shelf facings.
Our product is carried in nine out of ten steakhouses and we have a large base of customers who possess extreme brand loyalty. The potential problem with this strategy is that Lawry's is anticipated to capture 10% of the market share. Knowing this we should expect that A1, Heinz 57, Private Labels and the others can all expect a 2.5% hit in unit sales to account for the entrance of Lawry's. Given this data, we can infer that our annual revenue will decline approximately to $146 million, which after all of the associated costs leaves us with an operating profit of $47,250,000. This causes us to be $18,750,000 below our desired target. (See Appendix B)
•Beat Lawry's Holiday Promo
We also have the option to retain our spot in the Publix Memorial Day ad by counteracting Lawry's introductory price with a 2 for $4 price point. This approach has several benefits, to include, attracting new customers to grow our market share, preventing cost sensitive customers (brand-switchers) from selecting the competition over us, and increase our volume sales. The drawbacks with this approach are worth the mention as well. By discounting the price, we run the risk of damaging our brand image and reducing the perceived value.
Additionally, if our initial price point attracted both new and existing cost-sensitive customers, then at the onset of premium pricing these customers will probably favor Lawry's in future purchases or customers will limit the frequency of their A1 purchases anticipating more promotions. When we analyze this scenario financially, we see that although we do not lose the volume sales (due to us retaining our place in the holiday ad), we only are able to achieve revenue results of $133 million and an operating profit of $48 million. This also has us short of our desired outcome. (Appendix C)
•Promote the Marinade Line during the Holiday Season
Finally, we have the option to focus our efforts on our upcoming Marinade launch and forego the steak sauce ad this year. The benefit to doing this would be to gain the Publix ad spot for marinade. This way we can regain some of the lost steak sauce revenue with the addition of marinade revenue. With an increase in A1 offerings and a broader product portfolio, we can increase our overall market share and add additional consumers to our loyal customer base. The downfall with this strategy is that there are a significant amount of uncertainties and risk involved. We could potentially lose more of the market share to Lawry's than we hoped. Furthermore, a measure of our success is contingent on the new marinade product, so we are not certain how much business we will actually capture. Recommendation
Considering the aforementioned options, it is my professional opinion that we should invest our efforts and resources on the marinade line. As Jennifer Miller mentioned, our steak sauce has the strongest brand equity in that category and we are virtually untouchable. We have both brand presence and heavy distribution in restaurants and retailers. However, even amidst our success, our unit and volume sales have been flat. The steak sauce market has become saturated, so it's time that we grow our brand in the fast-growing marinades category. Research shows that marinades have become a growing trend and there is still un-captured potential. After running the calculations for this model, we have deducted that, although we can expect $7 million in operating loss that is up from the $10 million that we lost last year. With expected revenues of $10 million and expected units sold of 3+ million that would put us at $160 million in total revenues between the two products. After deducting the appropriate costs we will be left with an operating profit of $55 million; which exactly the return that Kraft was anticipating for us.
Related Topics