Statement of Purpose for B.Sc Undergraduate Courses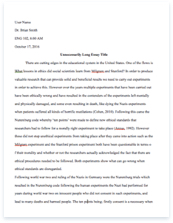 The whole doc is available only for registered users
A limited time offer! Get a custom sample essay written according to your requirements urgent 3h delivery guaranteed
Order Now
As a role model I visualize my father as he has always been the source of inspiration for me to work hard. I have drawn my inspiration to take up finance from the upcoming entrepreneurs and business personalities as most of them belong to the same stream. I want to be a financial consultant.
My initial schooling years were in ……… due to my father's job. After my 8th grade, I came to India and thereafter have been studying in Delhi Public School, New Delhi. In spite of experiencing a major difference in the education system of two countries I fared well and continuously showed growth to the extent that in the 11th grade I got an "AWARD FOR OUTSTANDING ACADAMIC PERFORMANCE".
I scored well in subjects like accounts, mathematics and business studies as these have been my favorite subjects. I have always been an active participant in various activities apart from my academics as well. In 2010, I participated in mathematics exhibition and presented a model on numerology.
It was a wonderful experience to participate in the exhibition. Apart from this, I learnt to work together as a team and interact with my fellow team mates. Also, in 2012, I participated in an economics fest which was based on economics in daily life. I also appeared for a National Commerce Olympiad in the year 2011. Apart from this, I actively participated in various sports activities such as tennis, chess, swimming and basket ball.
I have received awards for outstanding performance and certificate of merit for the year 2011-2012. Also, I have been awarded the certificate of participation in the Economics Fest'12 (New Delhi). Inclination towards community service inspired me to accompany my parents to Orphans and Old Age Homes during special festivals in India to celebrate, deliver gifts, study books, clothes etc as per their requirement.
Currently I want to apply for Bachelors of Science with specialization in Finance & Accounting. I find this course interesting owing to my liking for accounting. Also, finance has a good scope in the international market. I believe that majority of the students opt for career options apart from Finance. Hence there would be a shortage of Finance Expert in coming years. I would like to make use of this opportunity by providing my expertise in this segment. After my graduation I would like to pursue further studies in the same field. Couple of years down the line I visualize myself as a well settled, professionally qualified and renowned consultant in Finance segment.
With rich extracurricular experience that comes from my school years, I intend to bring similar vivacity to your institution. Strong will power, hard work and perseverance are my strengths. My major interest lies in pursuing a career that will give me enough opportunities to explore my potential. I believe that my Bachelors' degree with will prove to be very helpful for me in determining a career of my choice.
I am applying for an undergraduate program at your University because it is highly valued everywhere in the world. I wish to work with cutting-edge researchers, teachers, and business leaders, which the school's cross-cultural environment imbued with a high degree of professionalism will provide me with.
Also, your course curricula reflect the professional goals of a business aspirant and provide the core knowledge needed to thrive in a changing business climate. I wish to become a business leader known for thinking on his feet, making the right decisions, and working with the best strategies at his disposal. For the moment, though, I am looking forward to studying at your esteemed university which, I know, will eventually help me take that momentous step into the future.
Related Topics