Starbucks Global Expansion Strategy, with a focus on China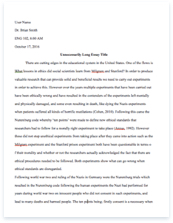 The whole doc is available only for registered users
A limited time offer! Get a custom sample essay written according to your requirements urgent 3h delivery guaranteed
Order Now
Starbuck's has become a staple of American culture and for the most part, if you are in your 20's, you have grown up with it and this has become what you expect coffee to be. Who can blame you, it is everywhere, so "wake up and smell the coffee"! I plan to tell you about the strategies that this giant uses, that have taken it from humble beginnings to a worldwide phenomenon. I also intend to explain how Starbucks is taking China by storm, mainly because marketer / entrepreneur Howard Schultz's vision and mission statement is shared by everyone in the company!
An excerpt from the London Financial Times published in February 2006 states the following in regards to Starbucks entering the Chinese market; "Mr Schultz said the company was looking at new ways to tailor the menu to local tastes, as US fast food chains have done." This statement leads me to believe that Starbucks pursues a multi-domestic strategy. A multi-domestic strategy implies that the company is located in separate countries, operates on its own, allows for change, and responds to national operational, product, and market requirements. Starbucks does exactly this! Furthermore, Starbucks makes the customization of products and marketing strategies its priority upon entering new territories.
In addition, another article from Wall Street Journal, New York also published in February 2006 talks about how Mr Schultz feels about the importance of a shared commitment; "Our global success would not be possible without our international partners, who share in our values and commitment to bringing the Starbucks Experience to customers worldwide. How we choose partners is critical to our success!" Some of these considerations and shared attributes are a critical involvement and commitment of top management in daily operations, sufficient financial and human resources, a good strategic fit, and a genuine sense of shared values and corporate culture.
One of the amazing things about Starbucks is the fact that the vision of the CEO is absolutely shared by each and every employee in the company. This is what I attribute its success to. As I learned in the military, strict adherence and execution of the leader's vision is the best way to accomplish any mission. I write not only about the research that I did for this, but also from reinforcement of what I had seen first hand each time I bought a cup of coffee at different establishments.
Although not too difficult of a task, I did in fact make a point to go to several coffee shops over the past couple of weeks to see if I noticed a big difference in the way they operated. When it was all said and done, the "hands down" winner was Starbuck's! Each time I ordered something from Starbuck's, whether it was a Frapuccino, regular coffee, or a baked good, the experience was always pleasant and worth the money spent. Let me explain in more detail. When I ventured on over to other coffee shops, I always seemed to notice how expensive the items were. Being in my late 30's, coffee has always been one of life's little indulgences that were not only affordable, but it was something that I would give very little thought to as far as where I got my "cup 'o joe" from, for it was only 30 cents.
Most of the "other" shops made very little (if any) attempts to ensure my complete an utter satisfaction, especially when the only thing staring me in the face was the prices, ouch!!! Not one of them asked me how I was doing that day, or even offered me a smile to try to distract my attention from the absolute horror of paying close to $4.00 for a cup of coffee. Each time I shopped at Starbuck's, I really did not have time nor reason to care about the price of the item. The main reason for this anomaly was pretty simple, the employees. They were so pleasant and seemed genuinely concerned and observant about my order, my attitude and my overall Starbuck's experience. This consistent and obvious display of professionalism and concern for the customer's satisfaction left no doubt in my mind that I would pay the price for their product. You see, their product is not only very good coffee, but great employee-customer relations, and they have cornered the market in both.
With 11,000 plus coffeehouses worldwide, it is evident that their strategy of being passionate about their customer relation and their devotion to delivering a quality product goes beyond culture and language.
How does this translate to operations in China? Simply that one shared vision aimed at a common goal and "making the customer number one" works globally. Starbuck's identified that the younger generation in China was just as prone to converge in groups at coffee shops as their peers in the US. They also noted that many Chinese were bringing their beverage experiences back to China after visiting the US. Starbuck's decided they would be the pioneers in China, just as they had been in Japan and many other countries.
Upon entrance into China in 1999, the company was prohibited from owning its stores outright and entirely. They were forced to settle for partners in China. This made it difficult to completely control the stores the way they could in the US because the partners did not share Starbuck's vision. Then in 2004 Beijing lifted those restrictions in return for entry into the World Trade Organization. Once allowed to do so, Starbuck's began an aggressive campaign to buy back their stores from their partners. This would allow them to regain control of how each store operates. It allowed them to train their employees in China the same way they did in the US. All Starbuck's employees have to go through a detailed and comprehensive training course in order to be able work for the company. This training revolves around their mission statements:MISSION STATEMENT: Establish Starbucks as the premier purveyor of the finest coffee in the world while maintaining our uncompromising principles while we grow.
ENVIRONMENTAL MISSION STATEMENT: Starbucks is committed to a role of environmental leadership in all facets of our business.
Since the decision to allow sole ownership of their stores in China came into effect, Starbuck's has been able to tailor all of their stores to the local environment as well as adapt to the Chinese culture. Furthermore, any partners that they still have are seeing the benefit of the company's adherence to strict standards and are conforming to them, thus making the transition that much easier.
In summary Starbuck's initial vision is the key to their global acceptance and subsequent domination of the coffee house market. Their common goal of complete customer satisfaction, outstanding community relations and constant supervision by top management to ensure the absolute best product prevails in China as it has everywhere else, and the Chinese are liking it. They are aggressively pursuing the Chinese market by making sure that the marketing strategies that have put them ahead of their competitors for so long will continue to do so in China. Finally, on Starbuck's website, Howard Schultz makes the following remark in regards to local relevancies:"We remain highly respectful of the culture and traditions of the countries in which we do business," says Howard Schultz. "We recognize that our success is not an entitlement, and we must continue to earn the trust and respect of customers every day."WORKS CITED-Wall Street Journal, New York, February 14, 2006, Starbucks Call China Its Top Growth Focus:-Financial Times. London: February 14, 2006, Starbucks aims for new tier in China Cafes:-Howard Schultz, CEO Starbuck's Corp. – www.starbucks.com (about us – international)
Related Topics