South African Insurance Laws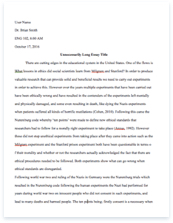 The whole doc is available only for registered users
A limited time offer! Get a custom sample essay written according to your requirements urgent 3h delivery guaranteed
Order Now
South African laws on insurance follows primarily Eurocentric regulatory trends and continues to be a highly regulated market. Insurance in South Africa is undertaken primarily through insurance contracts. Within the contract, the premiums are paid by an insured and an insurer pays the insured a benefit. There are nine types of insurance which are legally required by South African citizens: car, health, dental, home, contents, unemployment, life, pet, and travel insurance. Two Insurance Acts created regulatory framework to give specific definitions to this distinction of short term and long-term insurance. "The Short-term Insurance Act 1998 (STIA), regulates the non-life indemnity industry. This covers the risk-based insurance of assets, accident and health and liability. The Long-term Insurance Act 1998 (LTIA) regulates the life industry. This covers mainly life and investment products." These two Insurance acts are the regulators of all contracts of insurance and reinsurance for anything that occurs within the insurance business in South Africa.
These two acts replaced the Insurance Act of 1943. "These pieces of legislation, together with the corresponding body of regulations: i) govern the process and requirements for becoming legally registered as a short-term or long-term insurance provider (a single insurance company cannot be both, though a short-term and long-term insurer can form part of the same group, i.e. as subsidiaries); ii) define what sort of services can be marketed as insurance; iii) stipulate minimum absolute capital requirements (a minimum of R5 million, or $660 000, depending on the type of insurance business to be pursued) and capital adequacy rules; iv)establish certain reporting requirements; and v) institute and provide for certain consumer policyholder) protection measures." These regulation acts and other specific ones as well are used by the Financial Services Board ("FSB") which is a government agency responsible for the non-banking financial services industry. It is an independent body in South Africa that supervises and regulates the financial services industry in the public interest.
The law of insurance in South Africa consists of 3 sets of rules that one must abide by if dealing with the business insurance industry as well as personal insurance. Firstly, rules peculiar to insurance such as insurable interest, subrogation (legal right to collect a debt or damages), and double insurance (i.e. reinsurance). Next, the rules applicable to all types of contracts which can be like the "right to information and assistance from the insured" and the "right to preservation of the claim." These general principles of the law of contract in South Africa are subject to those of insurance as well and must be applied to these contracts too.
Lastly, there are general contractual rules that undergo changes within the insurance context such as rules on insurance warranties. As stated before, the South African insurance industry is highly regulated through pre-existing rules and the creation of new ones as society evolves as well. The law of insurance in South African primarily concerns itself with several things. It concerns itself with the conclusion and consequences of insurance contracts, the general aspects of law of damages, the rules on insurance intermediaries, insurance tax law, and insurance company or supervision law.
Regulatory Obstacles and Vacuums
South African regulatory obstacles that companies and individuals need to be aware of are in the form of recents acts and legislation that directly affect the insurance market. The Promotion of Equality and Prevention of Unfair Discrimination Act of 2000 (known as the 'Equality Act'), outlaws 'discrimination in business' which would mean that "they would no longer be able to function effectively by matching the right premium to the right risk." That is, insurers would be forced to adopt the principle of 'community rating', and would not be allowed to apply underwriting principles that take into account age, gender, etc.
The Cooperatives Act of 2005 seeks to create the space for co-operative insurers. This legislation distinguishes between guaranteed and non-guaranteed benefits which then creates this space where one would not have to follow the requirements stated by the Long-term Insurance Act. Since this is new legislation that was been around for just 10 years, the sub-regulations needed to govern these cooperative insurers has not been created yet which creates this regulatory vacuum in which many insurers can take advantage of.
The Financial Advisory and Intermediary Services Act of 2002 main purpose is to protect consumers of financial services and to professionalise the financial services industry. "The FAIS Act imposes certain requirements on providers of financial services to ensure that consumers receive proper financial advice, that they are provided with sufficient information to make informed investment decisions and that they are dealing with fit and proper advisors and Intermediaries."
The Insurance Bill created and put in place in 2015 facilitates financial inclusion through a microinsurance regulatory framework where it enhances the prudential supervision through new solvency regime. This consolidates the requirements of long term and short-term insurance regulation and it provides the framework where companies can perform forward-looking risk-based insurance supervision.
All these state legislations create the insurance framework that microinsurance institutions and other types of institutions have to be aware of. Some can be beneficial such as legislation helping insured people reduce their risk by gaining financial resources or some could pose a problem such as legislation in which deciding premiums cannot be a discriminatory factor. Further legislation is inevitable with the insurance ideas and policies always changing and how societies inevitably change as well. Government regulations will continue to be an important factor to consider when researching microinsurance and insurance in general.
Related Topics